The Soroboreans DLC für Überlebensrollenspiel nach außen angekündigt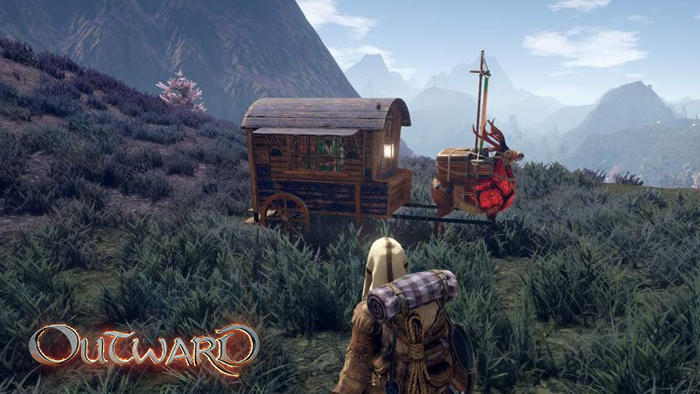 Die Aktualisierungen waren langsam und weit voneinander entfernt für Nine Dots Studio's Open-World Survival RPG, Outward, aber jedes hat eine Fülle von Inhalten hinzugefügt, die es den Fans schwer gemacht haben, der Rückkehr in die Welt der Aurai zu widerstehen. Jetzt hat der Publisher Deep Silver den allerersten kostenpflichtigen DLC für das Spiel angekündigt, und es verspricht, dem Abenteuer mit einigen neuen Features neues Leben einzuhauchen.
---
---
Hier ist ein Überblick über einige der neuen Features, die mit den Soroborianern kommen, direkt aus der Pressemitteilung:
Verzauberungen

Was ist besser als Ihre Lieblingswaffe an Ihrer Seite? Was ist mit Ihrer Lieblingswaffe, die eine ganz neue Wirkung auf sie hat? Waffen und Schmuckstücke können jetzt mit dem neuen Verzauberungssystem verändert werden.

Korruption

Hungrig, durstig und kalt. Eine schreckliche Situation, in der man sich oft befindet, wenn man spielt. Wenn Ihnen das noch nicht genug war, kann Ihr Charakter verdorben werden. Der Grad der Korruption wirkt sich auf unterschiedliche Weise auf Sie aus, und wenn Sie ihn nicht abschütteln können, könnte es ein vorzeitiges Ende nehmen. Die Welt ist gerade noch viel beängstigender geworden.

Neue Fertigkeiten und Status-Effekte

Einführung neuer Fähigkeiten und Status-Effekte für Ihren Charakter. Diese werden Ihnen in den neuen Situationen, in denen Sie sich mit den Korruptionseffekten befinden, helfen. Diese fügen dem Spiel ein neues Element hinzu und können Ihr Spiel komplett verändern. Zeit, einen neuen Charakter zu starten? Haben Sie genug Reise-Rationen für diesen Charakter?
Wie der Name des DLC schon sagt, wird sich der Schwerpunkt auf die nicht spielbare soroboreanische Fraktion des Spiels richten. Der DLC wird eine neue Region umfassen, die höchstwahrscheinlich die Heimatregion der Soroboräer sein wird, sowie eine brandneue Questlinie, die viel mehr über die Überlieferungen hinter der mächtigen, aber kryptischen Fraktion verraten sollte.
Wenn Sie Teil des offiziellen Discord-Channels des Spiels sind, dann wissen Sie, dass die Fans den Entwicklern oft sagen, dass sie gerne Geld für einen DLC ausgeben würden, der das Spiel erweitern wird. Die Entwickler haben Ende letzten Jahres enthüllt, dass sie Pläne für einen kostenpflichtigen DLC haben, aber dies ist das erste Mal, dass wir Einzelheiten darüber erhalten, was tatsächlich enthalten sein wird.
The Soroboreans werden irgendwann im Frühjahr dieses Jahres starten. Outward ist auf PC, Xbox One und PlayStation 4 erhältlich.
---
AUCH AUF KEYFORSTEAM NEWS
---
| | |
| --- | --- |
| | Outward hat gerade ein fleischiges neues Update erhalten, das eine ganze Menge neuer Inhalte sowie Korrekturen und Änderungen der Balance bringt. Lesen Sie weiter für die Details. |
---