The Sims 4: Zeit für Freunde FreeCDKey Gewinnspiel
The Sims 4: Get Together ist ein Erweiterungspaket für The Sims 4, ein Simulationsspiel entwickelt von EA Maxis und veröffentlicht von Electronic Arts. Für dieses Spiel braucht es keine Einführung in der enormen Erfolg weches The Sims ist, Erfolg hat es wieder gestärkt mit der neuen Verlängerung welches einen durchdachten innovation mit sich bringt und Verbesserungen in der Soziale Interaktionen mit Sims um das Reale noch weiter zu drücken. Mit Verwaltungsoptionen und Animationen die dich an deinen Nachbarn Denken lassen werden, wenn der den Hund raus lässt oder wenn der zur Arbeit geht, du wirst dich erfreuen das Leben wieder zu besuchen und dir das Geschmack vorzustellen während einer genießbaren Zeit des Spielens, da du in deiner eigenen Welt sein wirst, geholfen durch der vielen Gelegenheiten "Get Together" für deinen Vergnügen. Besuche deinen Leben auf Sims Art, in einer Welt wie du sie dir vorstellst.
---
Bitte einloggen um einen Coupon einzulösen
The Sims 4: Zeit für Freunde FreeCDKey Gewinnspiel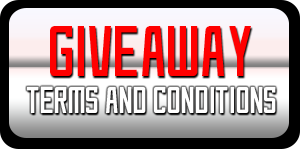 ---
Das System ist ähnlich wie eine Lotterie aufgebaut, je mehr Aufträge Du erfüllst, desto mehr Tickets gewinnst Du. Mit jedem Ticket erhöhst Du Deine Chance auf Deinen The Sims 4: Zeit für Freunde Free CD-Key und bekommst am Ende auch noch Deinen Geschenk Coupon über 2.000 Reward Punkte.
Das einloggen in das Gewinnspiel Widget erfolgt mit Eurer Email Adresse oder via Facebook Login. Wenn Ihr Euch via Facebook Login anmeldet und selbst nicht zum Gewinnspielende auf unsere Gewinnspiel oder Social Media Fanseiten schaut, lauft Ihr Gefahr, dass Ihr Euren Gewinn verpasst. Wir hatten es in der Vergangenheit leider mehrfach erlebt, dass die Gewinner sich nicht gemeldet haben und wir keine Email Adresse hatten um Euch zu kontaktieren. Wir empfehlen daher die Anmeldung via Email Adresse um sicher zu gehen, dass Ihr eine Gewinnbenachrichtigung erhaltet.
Das Gewinnspiel läuft bis zum 27. Dezember 2015
---
Ihr könnt The Sims 4: Zeit für Freunde bereits jetzt über unseren Preisvergleich bestellen:
[sws_button class="" size="sws_btn_large" align="sws_btn_align_center" href="https://www.keyforsteam.de/sims-4-zeit-fur-freunde-key-kaufen-preisvergleich/" target="_blank" label="
The Sims 4: Zeit für Freunde
|
Check den Deal
" template="sws_btn_black" textcolor="#ffcc66″ bgcolor="" bgcolorhover="#ffcc66″ glow="sws_btn_glow_blue"] [/sws_button]