The Outer Worlds 2 – Erster Trailer kündigt das Spiel offiziell an
Die E3 2021 hatte viele großartige Enthüllungen, Trailer und Showcases, und einer unserer Favoriten war der Ankündigungstrailer für The Outer Worlds 2 von Obsidian Entertainment.
Von 
  Daniel  | 

  gamepartner78
ALLES, WAS WIR ÜBER THE OUTER WORLDS 2 WISSEN
---
The Outer Worlds 2 hat zwar einen Trailer bekommen, aber der hat uns nichts darüber verraten, was wir erwarten können oder wann das Spiel herauskommt.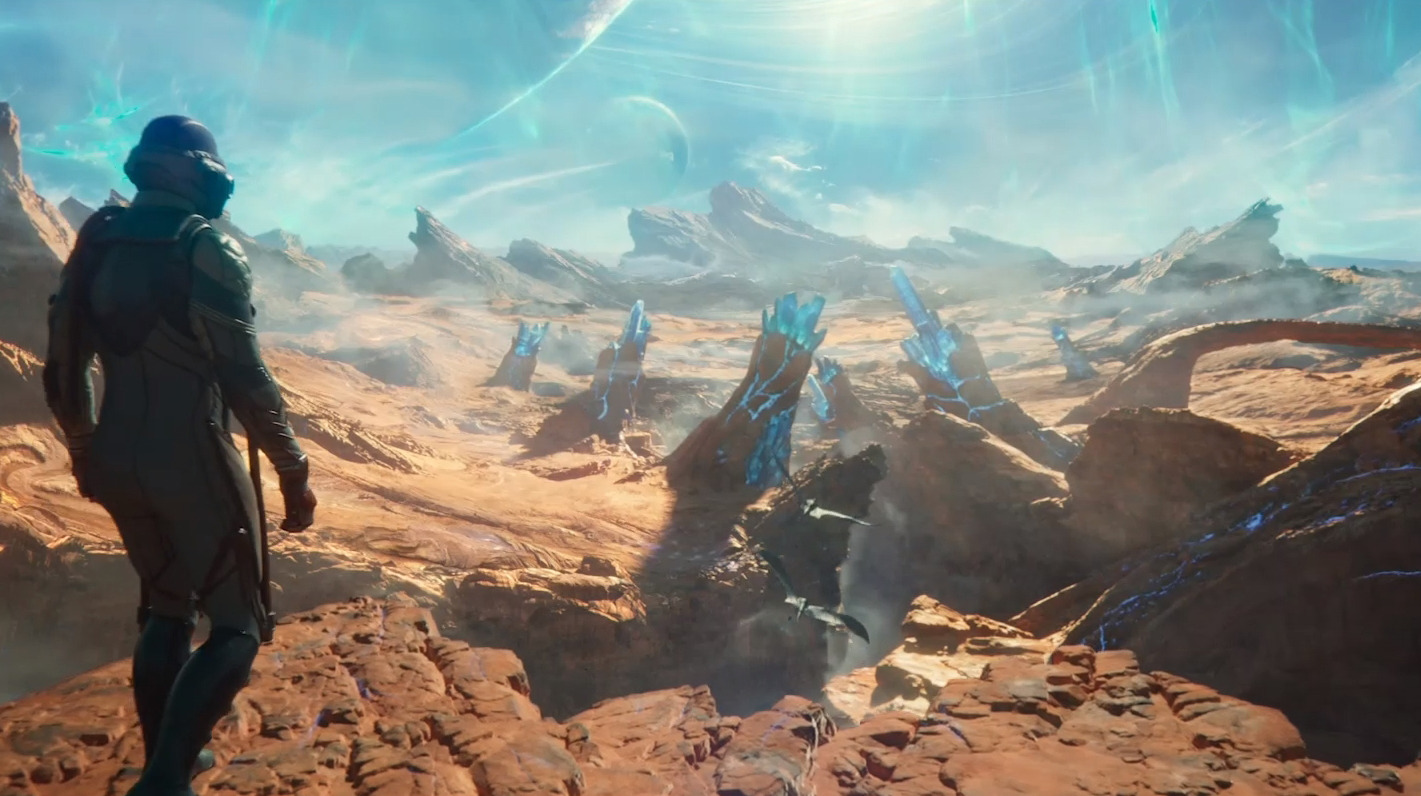 In Wahrheit war der Trailer für das Spiel ein augenzwinkernder Blick darauf, wie Enthüllungs- und Ankündigungstrailer für Spiele gemacht werden, und er ist ziemlich genau und unterhaltsam anzuschauen.
Er zeigt uns ein Monster, das nicht im endgültigen Spiel vorkommt, einen schönen Wald, ein paar wilde Tiere, eine weite Wüstenlandschaft, den Rücken unseres Helden und den Titel des Spiels, aber das war's auch schon.
Wir wissen nicht, ob irgendetwas von dem, was im Trailer zu sehen war, im Spiel vorkommt oder ob es nur ein großer Scherz ist.
Wir wissen auch nicht, wo das Spiel spielt oder wann es erscheinen wird, und wir kennen auch nichts von der Geschichte.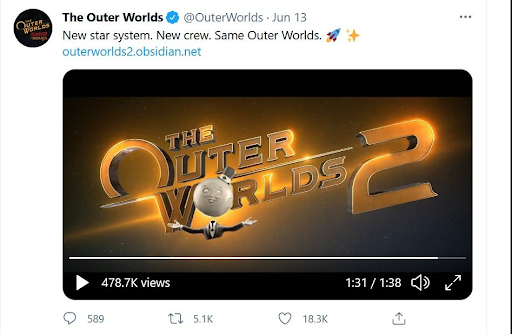 Alles, was wir bis jetzt haben, ist ein Tweet vom The Outer Worlds Twitter-Account, der besagt, dass das Spiel in einem neuen Sternensystem mit einer neuen Crew stattfinden wird.
Und das ist alles, was wir wissen, was absolut nichts ist.
---
WAS KÖNNEN WIR VON THE OUTER WORLDS 2 ERWARTEN?
---
Okay, es gibt eine Sache, die wir sicher wissen. Das Spiel wird für Xbox One, Xbox Serie X und Serie S und PC erscheinen.
The Outer Worlds 2 wird wahrscheinlich zum Release über den Xbox Game Pass erscheinen, genau wie das erste Spiel.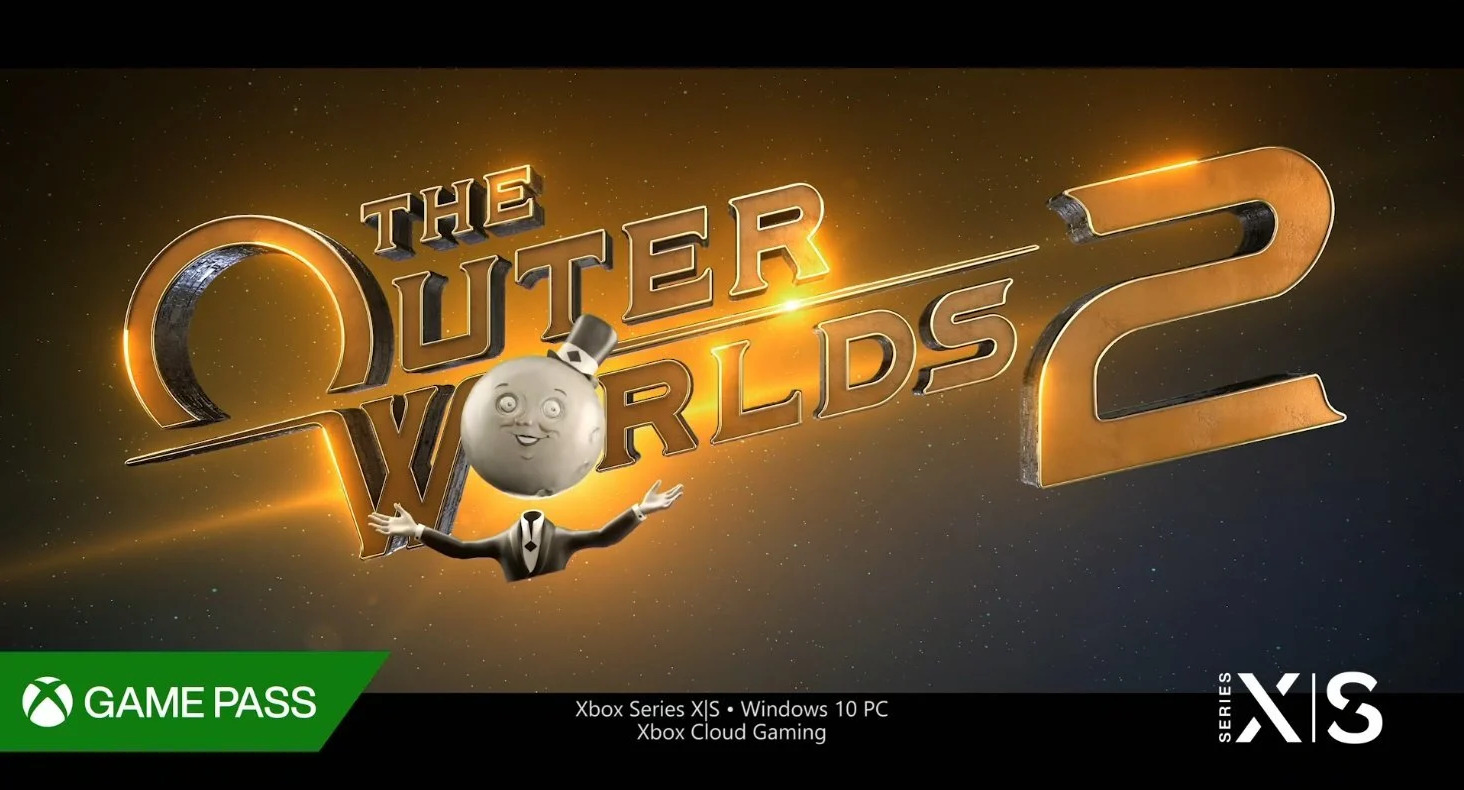 Gerüchte besagen, dass sich das Spiel noch in der Entwicklung befindet, was bedeutet, dass wir mit einer Veröffentlichung Ende 2022 oder 2023 rechnen können.
Für diejenigen, die sich wundern, es wird nicht auf den PlayStation-Konsolen starten.
Was das Gameplay angeht, können wir erwarten, dass das Spiel an das letzte anknüpft und ein RPG mit tiefen Anpassungsoptionen, Attributen und Fähigkeiten ist, die einzigartige Spielstile und eine Geschichte erschaffen, die sich mit deinen Entscheidungen verändert und weiterentwickelt.
Wir hoffen, dass wir noch mehr Begleiter sehen werden, mehr Welten und Orte zum Erkunden und eine noch längere Kampagne, da der erste Teil mit einer Spielzeit von etwa 12 Stunden etwas kurz erschien.
Leider müssen wir wohl auf die E3 2022 warten, um mehr Informationen über das Spiel zu erfahren.
---
THE OUTER WORLDS 2 LANDET AUF KEYFORSTEAM
---
Um immer auf dem Laufenden zu bleiben und die besten Angebote für The Outer Worlds 2 CD-Keys und Spiel Codes zu finden, solltest du Keyforteam als Lesezeichen setzen.
WEITERE RELEVANTE ARTIKEL
---