The Evil Within 2 Systemanforderungen aufgedeckt

---
Bethesda kündigte gerade die Systemvoraussetzungen für ihr bevorstehendes Überlebens-Horrorspiel The Evil Within 2 an.
---
---
Wenn es dich reizt in die verdrehte Welt von STEM zurückzukommen, musst du sicherstellen, dass deine Ausrüstung den Druck aushält. Hier ist was du unter der Haube brauchst:
Bethesda listete auch die erweiterten Einstellungen auf, die für PC-Player verfügbar sein werden. Du kannst sie unten sehen.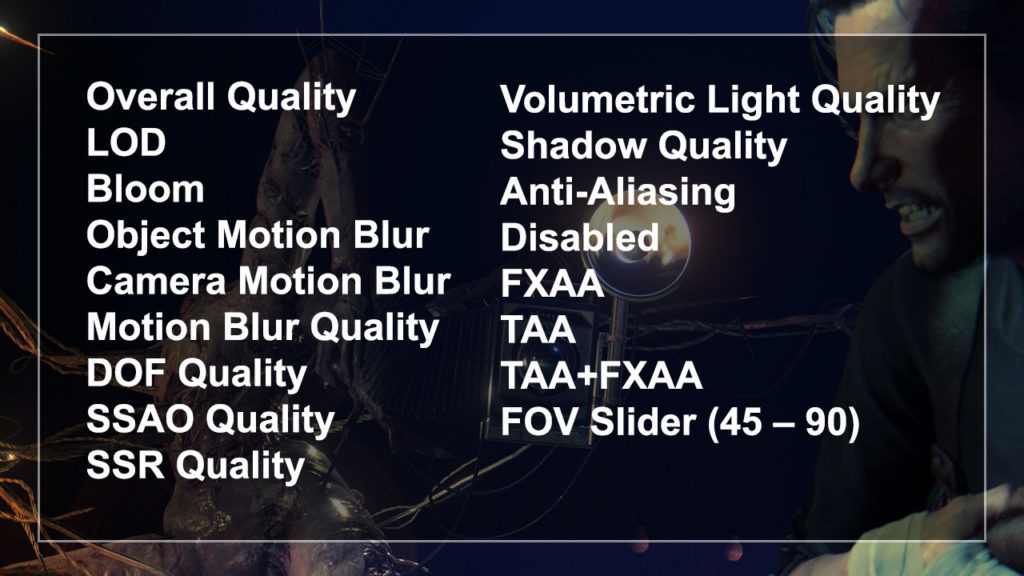 Bethesda sagt, sie könnten diese Informationen aktualisieren, wenn der Start des Spiels näher rückt.
The Evil Within 2 wird am Freitag den 13. Oktober starten. Diejenigen, die es auf dem PC und der Xbox One spielen möchten, können das Spiel ab dem 6. Oktober vorinstallieren, während diejenigen auf der PS4 auf den 11. Oktober warten müssen.
---
Ist deine Aufrüstung für die Hölle vorbereitet? Benötigst du ein Upgrade zum Spielen? Bist du dir nicht sicher, ob du das Spiel bekommst? Erzähle uns alles in den Kommentaren unten.
---