The Elder Scrolls Online Greymoor kostenlose Probeversion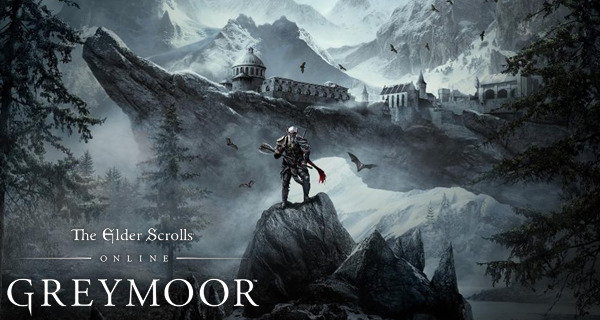 Bethesda hat kürzlich eine Demo für die Erweiterung The Elder Scrolls Online Greymoor veröffentlicht. Diese Demo enthält ein Prologue Quest, das Spieler kostenlos für PlayStation 4, Xbox One, PC und Mac ausprobieren können. Dies bietet Spielern eine herrliche Gelegenheit, sich vor der offiziellen Veröffentlichung mit einigen der Inhalte vertraut zu machen.
---
---
Der Prolog ist bereits geöffnet, also gehen Sie einfach in den Crown Store im Spiel und verwenden Sie den kostenlosen Quest-Starter mit dem Titel "Prologue Quest": Die Verschwörung des Hexenzirkels" betitelt ist. Um das Quest zu beginnen, müssen Sie dann zur Gilde der Kämpfer in Daggerfall, zu Vom's Watch oder zur Vulkhel-Garde reisen und mit Lyris Titanborn sprechen, um das erste von zwei Quests mit dem Titel "Die Verschwörung des Hexenzirkels" anzunehmen.
Der Beginn der Quest markiert den Beginn eines einjährigen Abenteuers für diesen Fan-Favoriten. Begleiten Sie Lyris Titanborn bei der Untersuchung der schmutzigen Machenschaften des Icereach-Zirkels. Letztendlich geht es darum, eine düstere Verschwörung aufzudecken und zu verstehen, die die Heimat der Norden zu zerstören droht.
Wenn Sie eine Vorab-Einführung der Demo wünschen, hat Bethesda Softworks auch einige Gameplay-Aufnahmen der Greymoor-Erweiterung auf seinem offiziellen YouTube-Kanal veröffentlicht. Das Video ist genau 2 Minuten lang und schwingt die erstaunliche Grafik und Thematik der Greymoor-Erweiterung mit.
Außerdem ist The Elder Scrolls Online vom 1. April bis zum 13. April in der kommenden Testperiode kostenlos spielbar. Während dieser 12 Tage wird es im Spiel eine Jubiläumsveranstaltung zum Jubiläum geben, bei der 100% Bonus-XP vergeben werden.
Außerdem wäre jetzt ein guter Zeitpunkt, sich ein Exemplar des Basisspiels für The Elder Scrolls Online zu besorgen, da es mit 60% Rabatt angeboten wird. Sie können auch das Elsweyr-Kapitel mit 70% Rabatt und die Crown Packs mit bis zu 40% Rabatt auf den vollen Preis erhalten.
Die Greymoor-Erweiterung wird offiziell am 18. Mai dieses Jahres für PC und Mac veröffentlicht, während Konsolenspieler bis zum 2. Juni warten müssen, um auf die vollständige Erweiterung zugreifen zu können.