The Elder Scrolls Online Elsweyr fügt eine Necromantcer Klasse hinzu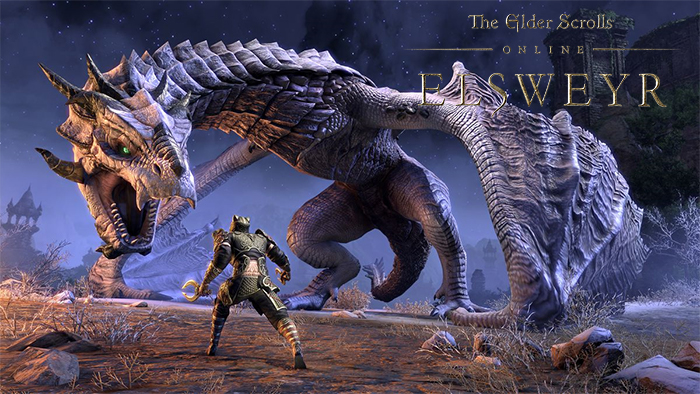 ---
Bethesda Softworks lädt Spieler zum  neusten Elder Scrolls Online Elsweyr Trailer "become the Necromancer" ein. Der Necromancer ist die neueste Klasse, die mit der bevorstehenden Erweiterung zum MMORPG kommt.
---
---
Wie jeder erwartet hat, ist der Necromancer darauf spezialisiert, Leichen zu reanimieren, um für seine Seite zu kämpfen. Die Klasse wird auch Element-basierte Buffs und Angriffe sowie Crowd Control- und Support-Fähigkeiten enthalten, die für Partyspiele von großem Nutzen sind. Den Klassentrailer für den Necromancer findest du unten:
Elsweyr wird eine brandneue Geschichte zeigen, in der plötzlich wilde Drachen in der Titularregion aufgetaucht sind, die feurige Zerstörung nach sich ziehen. Die Erweiterung wird auch die neue Sunspire-Prüfung, Dragon Hunt Events, Public Dungeons und World Bosses beinhalten. In der Heimat von Khaajit findest du auch viele neue Sammlerstücke, Motive und Ausrüstungsgegenstände.
The Elder Scrolls Online Elsweyr startet am 4. Juni für den PC, Mac, die Xbox One und PS4. PC- und Mac-Spieler, die vorbestellen, können ab dem 20. Mai losspielen. Durch die Vorbestellung hast du außerdem sofortigen Zugriff auf ein einzigartiges Reittier beim Start (nur digitale Vorbestellungen) und andere Bonusartikel. Neue Spieler können auch mit Inhalten aus dem Basisspiel und den Erweiterungen Morrowing und Summerset beginnen, sobald sie vorbestellt werden.
---