The Dark Pictures:: House of Ashes – Cinematic Horror Game jetzt erhältlich
The Dark Pictures: House of Ashes ist das neueste Horror-Kinoerlebnis von The Dark Pictures Anthology.
Von
  Merc  |

  gamepartner78
ÜBER THE DARK PICTURES: HOUSE OF ASHES
---
Das dritte Spiel der The Dark Pictures-Serie ist endlich da. House of Ashes bringt dich unter die Erde, wo du mit deinen Rivalen versuchst, eine böse Bedrohung zu überleben.
Das Spiel spielt im Jahr 2003, am Ende des Irak-Krieges. Eine Gruppe von Marinesoldaten ist nach einem Erdbeben, das Erdlöcher geöffnet hat, im Untergrund gefangen. Dort entdecken sie die Ruinen eines sumerischen Tempels, in dem etwas Böses lauert.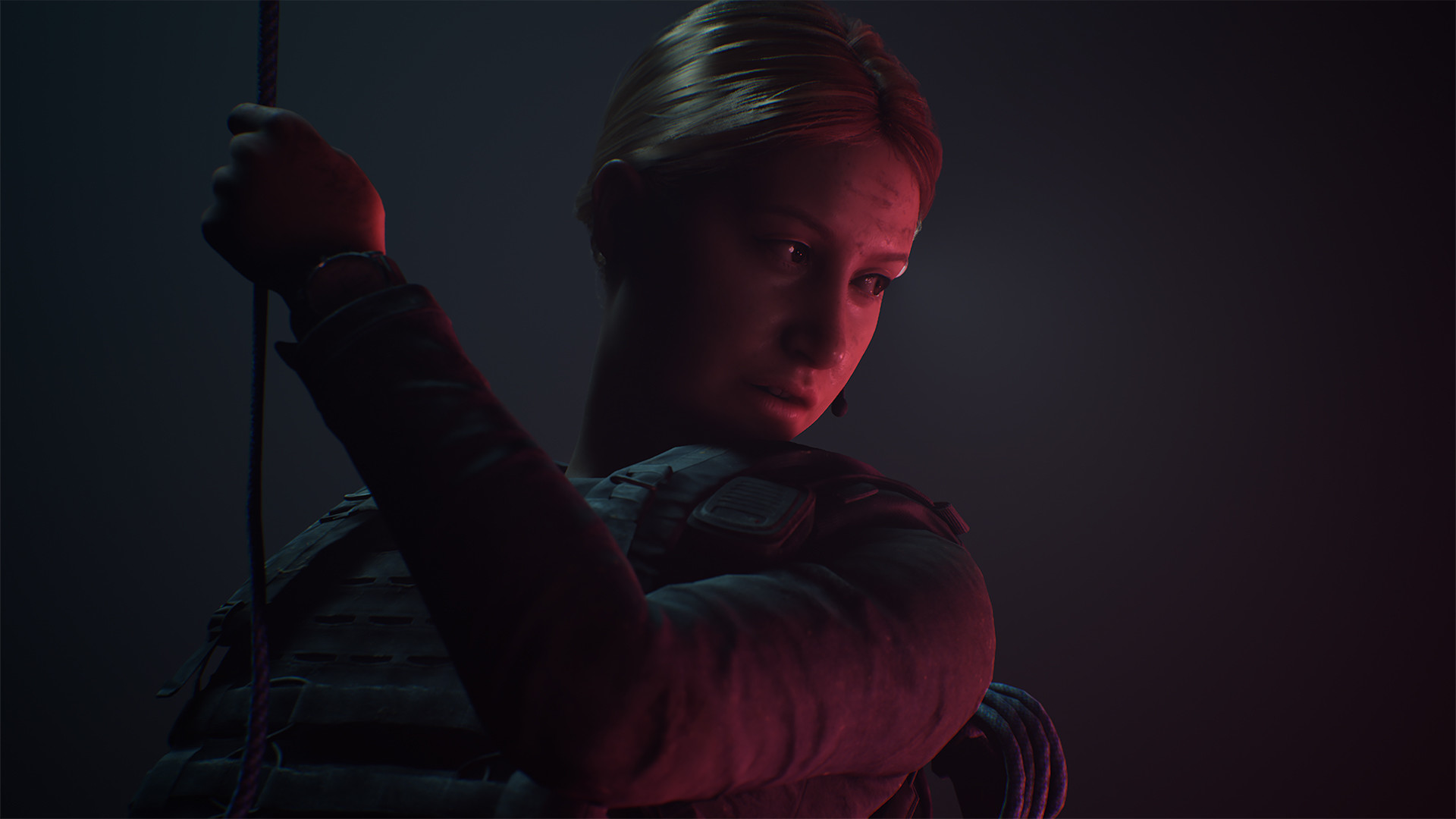 Das Spiel hat fünf spielbare Charaktere, angeführt von Rachel King (Ashley Tisdale), einer CIA-Agentin. Ihr zur Seite steht ihr entfremdeter Ehemann, Lieutenant Colonel Eric King, ein Physiker der Air Force und Schöpfer eines Programms namens Caelus, das Waffen im Untergrund aufspürt. Als Nächstes ist Sergeant Nick Kay an der Reihe, ein Mitglied der Einheit Mailman 2-1. First Lieutenant Jason Kolchek ist Nicks Untergebener, der Gruppenführer von Mailman 2-1. Die fünfte Figur ist Leutnant Salim Othman, ein Mitglied der irakischen Bodentruppen.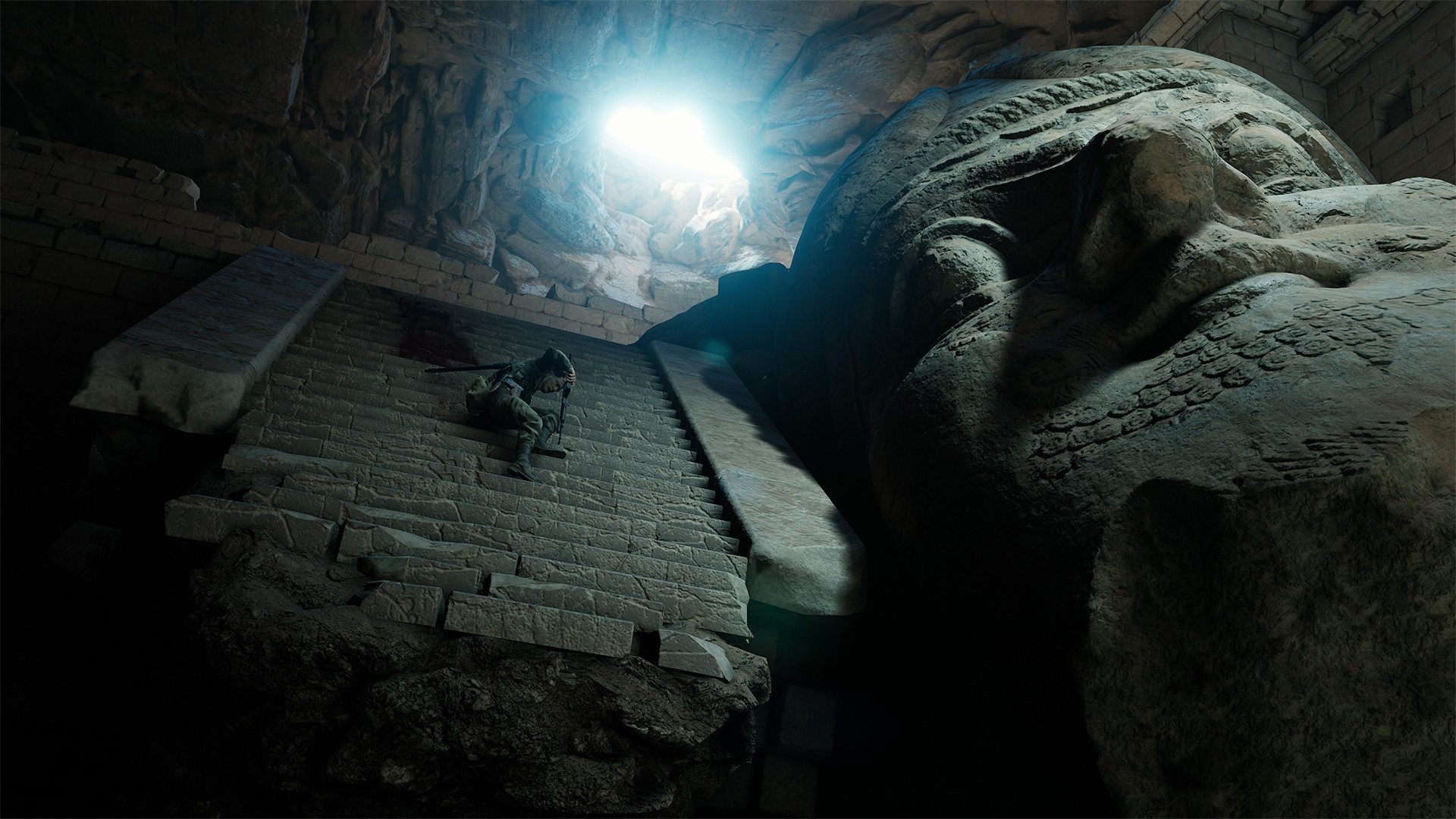 Die fünf Überlebenden werden nun als Beute gejagt und müssen sich zusammenschließen, um den Monstern zu entkommen, die hinter ihnen her sind. Werden sie ihre Differenzen beiseite legen und auf ein Ziel hinarbeiten, oder werden persönliche Rivalitäten sie daran hindern?
---
Key Features
---
The Dark Pictures: House of Ashes bietet drei Schwierigkeitsgrade (ein Novum in der Serie): Verzeihend, Herausfordernd und Tödlich.

Die 360-Kamera ersetzt die feste Kamera

Die Taschenlampe kann umgeschaltet werden, damit die Spieler dunkle Orte erkunden können

Spielen Sie im Multiplayer-Modus online mit einem Freund oder offline im Pass-the-Pad-Modus
---
THE DARK PICTURES: HOUSE OF ASHES PLATTFORMEN UND EDITIONS
---
The Dark Pictures: House of Ashes ist für PC, Playstation 4, Playstation 5, Xbox One und Xbox Series X|S erhältlich.
Du kannst das Spiel in der Standard-, Pazuzu- oder Triple Pack-Edition erhalten.
Du bist dir nicht sicher, welche Edition du wählen sollst? Schau dir diesen Leitfaden an: The Dark Pictures Anthology: House of Ashes – Welche Edition du wählen solltest
Unsere vertrauenswürdigen CD-Key-Shops haben die besten Angebote für dich, also hole dir dieses Spiel nur mit dem Preisvergleichsdienst von Keyforsteam.
WEITERE RELEVANTE ARTIKEL
---