The Binding of Isaac AfterBirth | Neue Features!
[sws_button class="" size="sws_btn_large" align="sws_btn_align_center" href="https://www.keyforsteam.de/the-binding-of-isaac-afterbirth-key-kaufen-preisvergleich/" target="_blank" label="THE BINDING OF ISAAC AFTERBIRTH | Check den Deal" template="sws_btn_apple" textcolor="#ff3300″ bgcolor="#ff3300″ bgcolorhover="#ff3300″ glow="sws_btn_glow_blue"] [/sws_button]
---
Der berühmte Indie-Hit The Binding of Isaak Rebirth wird seinen wohlverdienten Afterbirth Ausbau am 30. Oktober 2015 erhalten.  Dieses Erweiterungspaket soll mit weiteren 100 + Stunden das Spiel bereichern. Nach einem Blog-Post von Entwickler Edmund McMillen wird The Binding of Isaak Afterbirth einen neuen Gier-Modus beinhalten, womit das Spiel einen frischen Touch bekommt mit einem hohen Risiko, hoher Belohnung Mechanik, ein paar neuen Endungen und einem neuen Endgegner.
Die Hauptkampagne fügt einen neuen Bereich hinzu, mit täglichen Quests, Herausforderungen, 120 neuen Gegenständen und 4 alternative Kapitel mit einem stark verbesserten Soundtrack. Es wird auch 1000 neue Zimmer, neue Feinde, einen lächerlich starke Boss und einen neuen spielbaren Charakter hinzufügen, mit Namen von Lilith, der Mutter der Dämonen.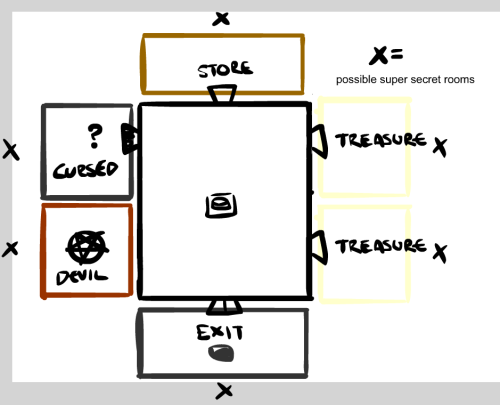 Hier ist eine komplette Liste, was du hier erwarten kannst:
100 + neue Objekte • 10 neue Herausforderungen • Ein neuer spielbarer Charakter (Lilith) • Ein vollständig neuen Spielmodus,der das Spiel erweitert um mehr als 100 Stunden • Neue alternative Etagen • Ein neues alternatives 'letztes Kapitel' • Eine Schiffsladung von neuen Bossen und Feinden • Weitere leckere Geheimnisse • 8 neue Transformationen • Mehr "Shit" als deine Augen verarbeiten können • 6 + neue MusiktitelThe Bindung of Isaak Afterbirth ist auf Steam verfügbar, und wird auch sehr bald auf anderen Plattformen landen.