Take-Two will bis 2025 8 Remaster veröffentlichen
Take-Two Interactive plant, bis zum Jahr 2025 acht Remastered-Spiele zu veröffentlichen, und es wird spekuliert, welche Spiele die Glücklichen sein werden.
Von   
  Merc  | 

  gamepartner78
Der jüngste Finanzbericht von Take-Two Interactive enthielt die Pläne des Unternehmens für das kommende Finanzjahr. In einer der Präsentationsfolien listete das Unternehmen seine langfristigen Ziele für die Veröffentlichung von Videospielen in verschiedenen Kategorien auf (Immersive Core, Mobile, Independent, Mid Core und Neuauflagen früherer Versionen).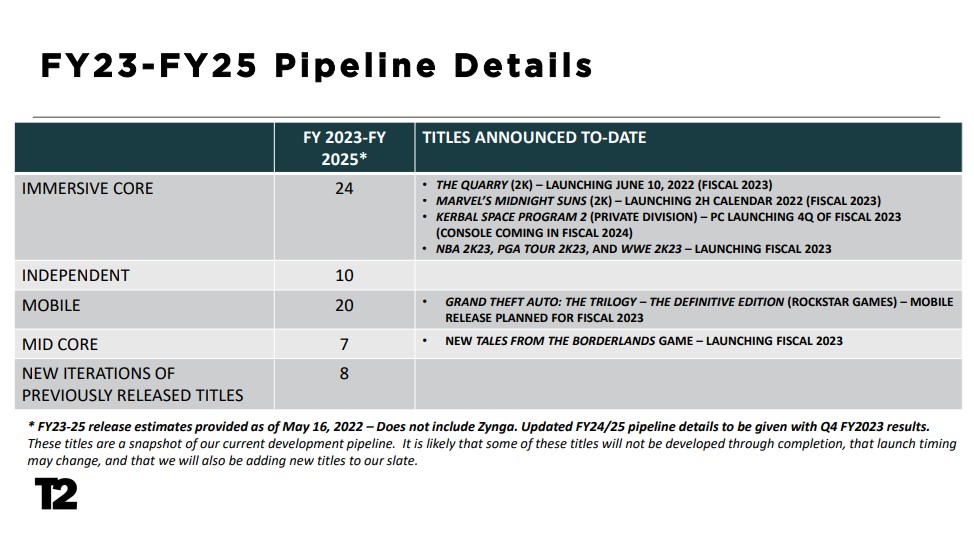 Remastered-Spiele und Portierungen fallen unter "Neuauflagen früherer Veröffentlichungen", und wie auf der obigen Folie zu sehen ist, hat das Unternehmen keine konkreten Spiele genannt, da es zum Zeitpunkt dieses Berichts noch nichts angekündigt hat. Wir sehen jedoch, dass 8 Spiele neu gemastert und im Zeitraum zwischen dem GJ 2023 und dem GJ 2025 veröffentlicht werden sollen.
Bei den Spielen, die möglicherweise als nächstes remastered werden, steht das Original Spiel Red Dead Redemption ganz oben auf der Wunschliste der Gamer. Es gibt auch Gerüchte über ein Remastering des Spiels Bully von 2006.
Im Jahr 2021 veröffentlichte Take-Two Interactive Grand Theft Auto: The Trilogy – The Definitive Edition, die aus den remasterten Versionen von Grand Theft Auto 3, Grand Theft Auto: Vice City und Grand Theft Auto: San Andreas besteht. Fans der GTA-Serie haben sich darauf gefreut, aber ihre Erwartungen wurden enttäuscht, als sie eine halbgare Remastered-Sammlung mit Bugs und Leistungsproblemen vorfanden.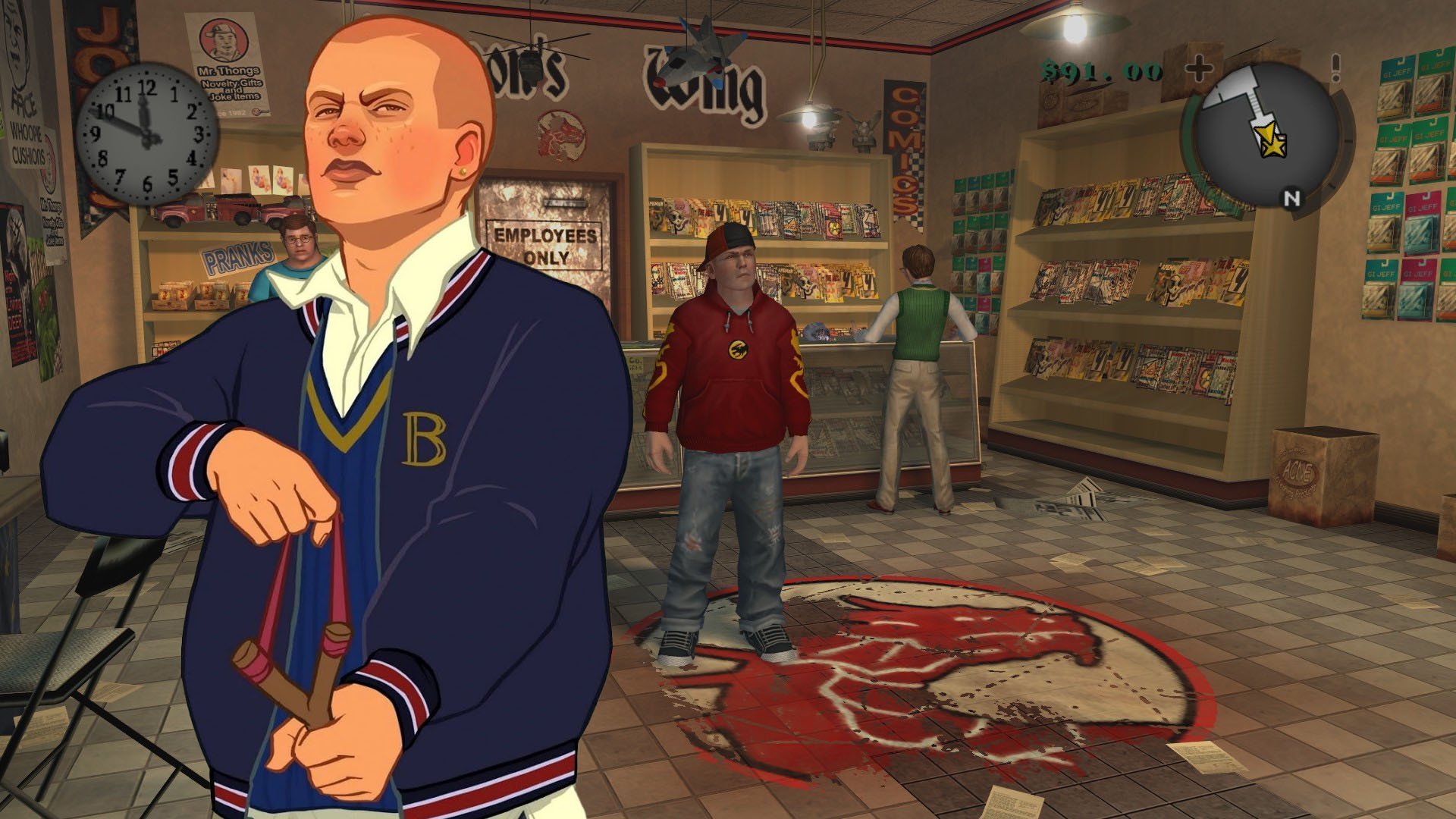 Das Unternehmen wurde auch mit Gerüchten konfrontiert, dass es der nächste Besitzer der FIFA-Lizenz sein könnte, nachdem es sich von EA getrennt hat.
In einem Statement über IGN sagte Take-Two-CEO Strauss Zelnick: "Wir sind definitiv daran interessiert, unsere Möglichkeiten im Sportbereich zu erweitern, und FIFA hat eine großartige Marke und eine unglaubliche Schlagkraft, aber wir haben derzeit keine Pläne, darüber zu diskutieren."
WEITERE RELEVANTE ARTIKEL
---