Summer of Gaming 2022 Termine und Zeitplan
Der IGN Summer of Gaming 2022 startet im Juni und bietet Dutzende von Entwickler Interviews, Spiele Enthüllungen und Trailern.
Von 
  Daniel  | 

  gamepartner78
ZEITPLAN DER SUMMER OF GAMING 2022
---
IGNs Summer of Gaming 2022 beginnt am 1. Juni und bietet Showcases von einigen der größten Gaming-Events.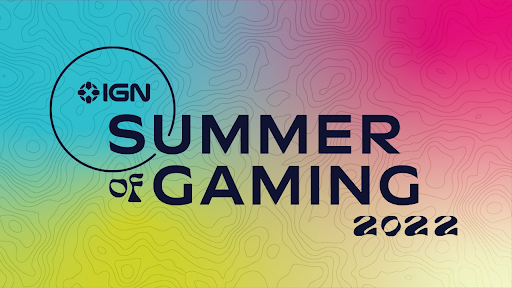 Die zweiwöchige Veranstaltung umfasst das Summer Game Fest 2022, die IGN Expo, Future of Play Direct und den Freedom Games Showcase 2022.
IGN Summer of Gaming Zeitplan:
Mittwoch, 1. Juni:
Warhammer Skulls Showcase 2022
Montag, 6. Juni:
Netflix Geeked Week Tag 1 (Serie)
Dienstag, 7. Juni:
Netflix Geeked Week Tag 2 (Film)
Mittwoch, 8. Juni:
Black Voices in Gaming

Netflix Geeked Week Tag 3 (Animation)
Donnerstag, 9. Juni:
Sommer-Spielefest

Upload VR Showcase

Netflix Geeked Woche Tag 4 (Stranger Things)
Freitag 10. Juni:
IGN-Ausstellung

Tribeca Spiele Spotlight

Freedom Games Schaufenster 2022

Netflix Geeked Week Tag 5 (Spiele)
Samstag, 11. Juni:
Guerrilla Collective Showcase

Wholesome Games Direkt

Zukunft des Spiels Direct

NetEase Spiele Livestream
Sonntag 12. Juni:
Xbox & Bethesda Schaufenster

PC-Spiele-Show
Der Juni scheint ein großer Monat für Spiele zu werden, und wir könnten mehr über Spiele wie State of Decay 3, The Outer Worlds 2 und Everwild sehen.
---
KAUF PREISWERTE GAME KEYS BEI KEYFORSTEAM
---
Für die neuesten Videospiel-Nachrichten, Trailer und besten Angebote, stelle sicher, dass du uns bookmarkst.
Du kannst all die besten und günstigsten Online-Angebote für preiswerte CD-Keys, Spielecodes, Geschenkkarten und Antiviren-Software von den verifizierten CD-Key-Verkäufern auf unseren Shop-Seiten finden.
WEITERE RELEVANTE ARTIKEL
---