Spider-Man PS4 Review Zusammenfassung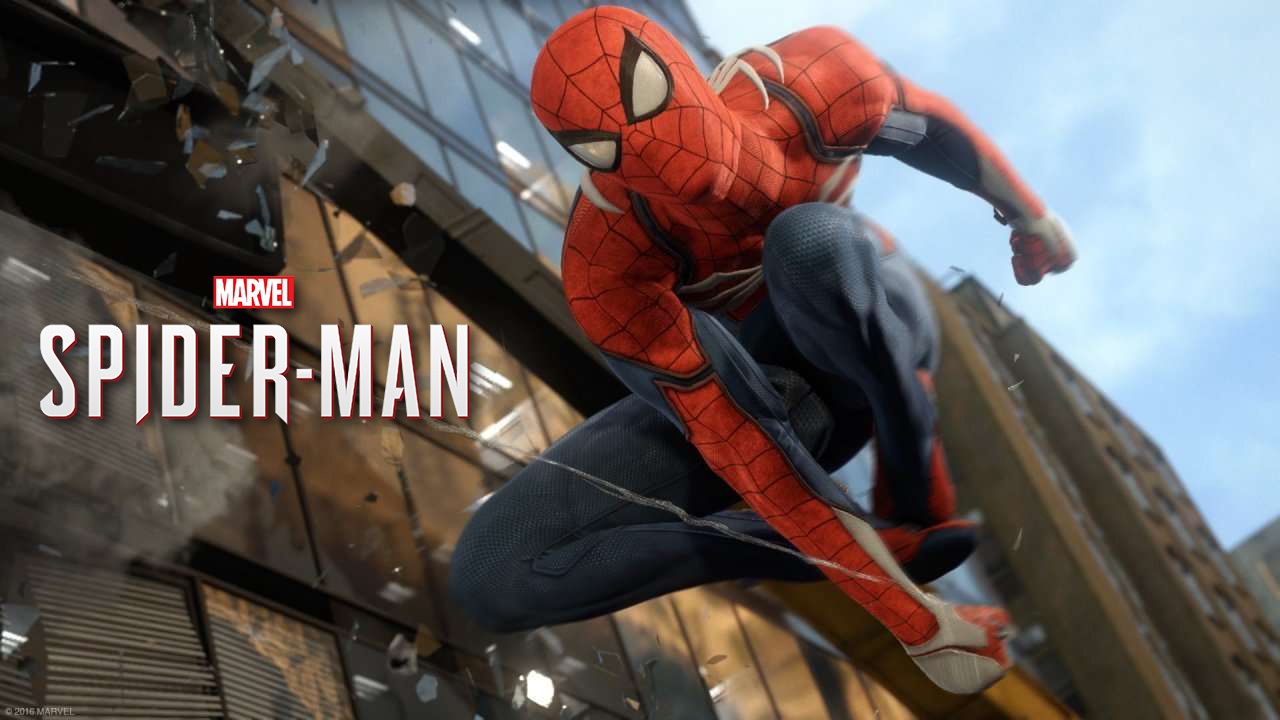 Zu sagen, dass Spider-Man eines der am meisten erwarteten Spiele des Jahres ist, ist definitiv eine Untertreibung. Insomniac Games hatte jedoch eine ziemlich gigantische Aufgabe, die dem God of War von Santa Monica Studio folgte. Also, wie hat sich das Web-Schleuder-Abenteuer gegen die gnadenlosen Kritiker der Videospielindustrie durchgesetzt? Nun, hier ist eine Zusammenfassung einiger der Bewertungen des Spiels.
---
---
"Ich wollte Marvels Spider-Man auf der PS4, damit ich mich wie Spider-Man fühle: zwischen den Hochhäusern von New York City zu segeln, schlaue Horden von Feinden miteinander zu vernetzen und mit vertrauten Tier-Bösewichten zu kämpfen. Der erste Vorstoß von Insomniac Games in die Welt von Marvel nimmt das alles auf die leichte Schulter. Aber was ich von Spider-Man nicht erwartet hatte, war, dass ich mich genauso gefühlt habe, im Leben von Peter Parker gelebt zu haben."
– Jonathan Dornbush
---
"Marvels Spider-Man hat eine überraschende Menge zu sagen und setzt Sonys Best-in-Show First-Party-Exklusivität fort. Comic-Fans werden sich in Insomniacs liebevolle Version von Manhattan des Webheads verlieben, aber Fans, die den nächsten Gott des Krieges erwarten, könnten sich ein wenig enttäuscht fühlen."
– Jake Tucker
---
"Das Gefühl, Spidey zu verkörpern und seine Fähigkeiten zu nutzen, ist erstaunlich, und die Zeit, die er mit der Erkundung seiner wichtigsten Charaktere verbracht hat, trägt dazu bei, dass sich seine Geschichte trotz Superhelden-Bombast aufrichtig anfühlt. Es gab bereits Open-World-Spider-Man-Spiele, aber keine, die so fesselnd und voller Persönlichkeit sind, keine, die diese vielen Facetten des Universums erforschen und ihnen gerecht werden. Insomniac hat ein herausragendes Spider-Man-Erlebnis geschaffen, welches einen bleibenden Eindruck hinterlässt, und man hat auch nach dem Abspann noch Lust auf einen weiteren Swing in New York City."
– Edmond Tran
---
"Spider-Man ist nicht nur ein großartiges Superhelden-Spiel, es ist ein Beweis für das Konzept von Insomniac als Unternehmen. Dieses Projekt zeigt, dass sie praktisch mit jedem Universum umgehen können, denn wenn du Peter Parkers Fingerfertigkeit und sanftes Herz genau nachempfinden kannst, kannst du alles tun. Und mit mehreren Teaser am Ende, denke ich, werden sie diese Chance bekommen."
– Chris Carter
---
"Wie Batman: Arkham Asylum setzt Spider-Man die Messlatte für einen der beliebtesten Helden der Welt höher. Du fühlst dich, als würdest du alles machen, was er kann. Insomniac gelingt es, Peter und die Nebendarsteller genauso einprägsam und einnehmend zu machen wie der Wall Crawler. Die Aufregung wird von der Außenseite des Spiels bis zum letzten Handlungsrahmen konsistent geliefert, was ein echter Schocker ist, der eine Enthüllung enthält, die das Warten auf die Fortsetzung fast unerträglich macht."
– Andrew Reiner
---
"Insomniac hat das Sprachtalent für Spider-Man großartig umgesetzt, denn die Aufführungen sind von der Spitze bis zum Ende des Stücks wunderbar. Das Spiel hat eine überraschende Menge an zärtlichen Momenten, die perfekt sind. Wäre die Aufführung zu irgendeinem Zeitpunkt ins Stocken geraten, hätten einige der comic-treuen Dialoge aufgedeckt werden können, aber zum Glück ist es exzellent. Jenseits des Sound-Designs des Spiels, das auf der ganzen Linie sublim ist, spielt John Paesanos Score eine enorme Rolle bei der Gestaltung der Szene und trägt zu dem filmähnlichen Gefühl bei, welches ich gespürt habe."
– Brodie Gibbons
---
Es könnte zwar nicht der nächste God of War sein, aber es sieht so aus, als ob Insomniac Games einen großartigen Job bei der Fortsetzung von Sonys Parade von erstklassigen Erstlings-Titeln gemacht hat. Mit solch hervorragenden Kritiken wäre man ein Idiot, Spideys neuestes Abenteuer zu verpassen. Und wie immer bekommst du hier bei Keyforsteam.de die besten Angebote für Spider-Man.
Spider-Man startet am 7. September exklusiv für der PS4.