Spellforce 3 mischt RTS und RPG in einem einzigen Spiel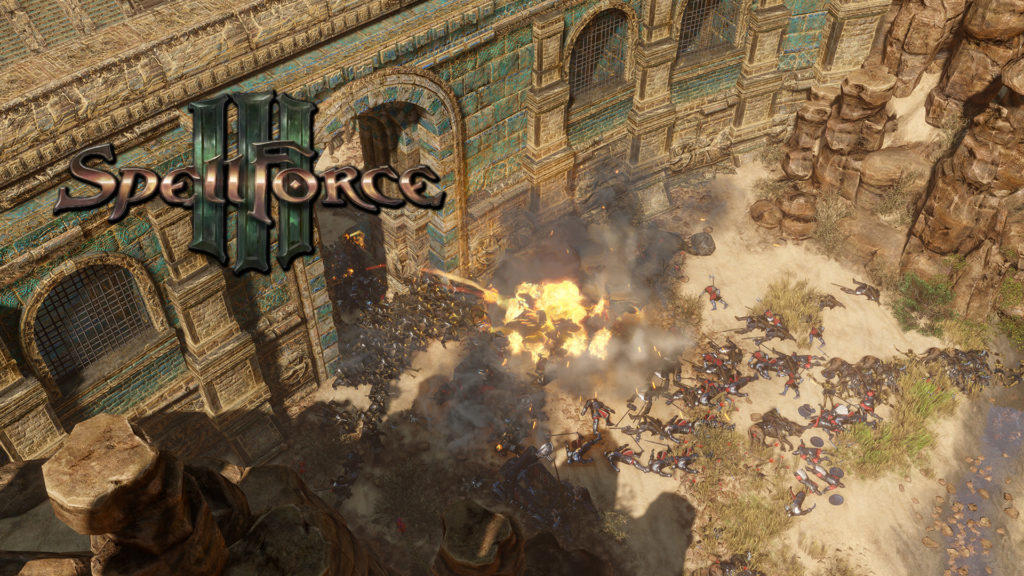 ---
Betritt die Fantasy-Welt von Eo in Spellforce 3! Dieses Spiel kombiniert Echtzeit-Strategie und Rollenspielelemente zu einem Spiel, genau wie seine Vorgänger.
---
---
Die Geschichte von Spellforce 3 findet vor SpellForce statt: The Order of Dawn. Das Spiel lässt dich einen Helden wählen und seine Fähigkeiten entwickeln, wie immer du sie bevorzugst. Du wirst dir  eine Armee aufbauen, um massive Schlachten zu bekämpfen. Hier kommen die RTS-Items ins Spiel, die du für fortgeschrittene Taktiken einsetzen wirst, um deine Feinde mit Hilfe deiner Armee effektiv zu besiegen.
Die Welt des Spiels ist auch eine Fundgrube für dich, denn du bekommst Tonnen von Beute für deinen Helden, sowie Intrigen und Geheimnisse. Du wirst in die tiefe und epische Geschichte des Spiels eintauchen.
Weitere Features sind verschiedene Multiplayer-Modi, die du mit einem Freund im Koop-Modus oder gegeneinander spielen kannst.
---
Spellforce 3 wird ab dem 7. Dezember 2017 auf Steam verfügbar sein.
---