Sony E3 2017 Ankündigungen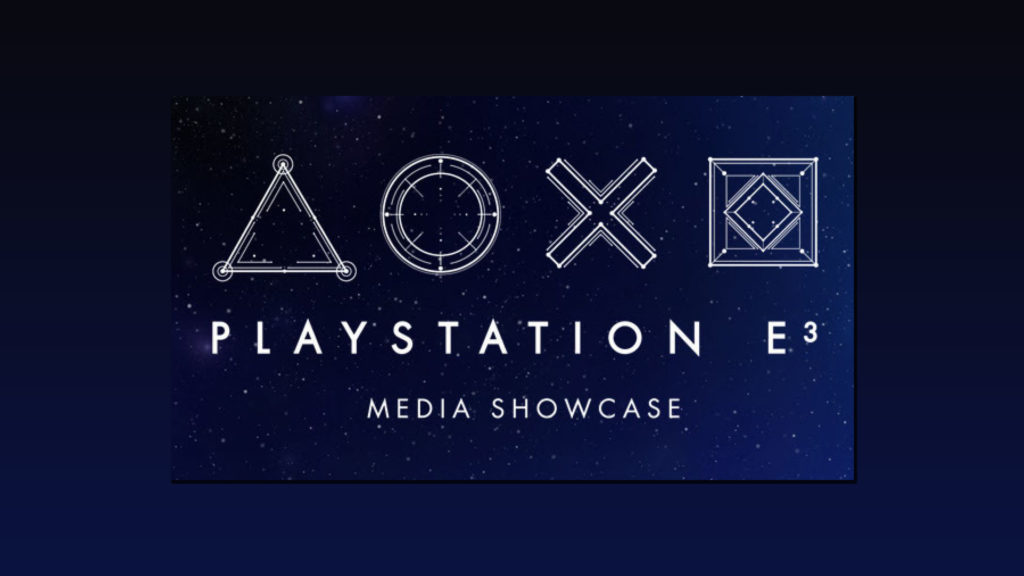 ---
So viele Veröffentlichungen von Sony E3 in 2017 !
Check sie alle unten!
---
PSX 2017
Die Playstation Experience findet vom 9. Dezember bis 10. Dezember statt. Es wird im Anaheim Convention Center in Kalifornien stattfinden. Wir können erwarten, dass Einiges an  Gameplays, Trailer und neue Spiele während der Veranstaltung bekannt gegeben werden.
---
Call of Duty: WWII
---
---
Sony hat den Multiplayer-Trailer für Call of Duty WWII enthüllt, der auch einige der verschiedenen Umgebungen des Spiels hervorhebt. Einige Standorte sind die Normandy, Frankreich, Aachen, Deutschland und der Ardennen-Wald, Belgien.
Eine private Beta wird auch am 25. August für diejenigen stattfinden, die das Spiel auf der  Playstation 4 vorbestellen werden. Die Beta für den PC und die Xbox One wird zu einem späteren Zeitpunkt folgen.
---
Crash Bandicoot: N.Sane Trilogy
---
---
Ein neuer Trailer für Crash Bandicoot: N.Sane Trilogy wurde während der Sony E3 2017 präsentiert. Der Trailer verfügt über einen schrulligen Remix des Soundtracks aus dem original Crash Bandicoot Spiel. Schau es dir unten an!
Der Crash Bandicoot: N.Sane Trilogy soll bis Ende Juni erscheinen. Es wird folgendes beinhalten: Crash Bandicoot, Crash Bandicoot 2: Cortex Strikes Back und Crash Bandicoot: Warped.
---
Days Gone
---
---
Eine Demo für das Stealth / Zombie-Thriller Spiel Days Gone wurde von Sony präsentiert. Die Demo zeigte eine Menge verstohlene Infiltration, Sprengstoffe und Horden von Zombies!
Das Spiel wird auf der Playstation 4 veröffentlicht, mit einigen Verbesserungen für die PS4 Pro. Sony hat noch kein Release Datum angekündigt.
---
Destiny
---
---
Bungie enthüllte einen neuen Trailer für Destiny 2, der die Geschichte des Spiels hervorhebt. Das Unternehmen hat auch exklusive Playstation 4 Artikel angekündigt, die an PS4 Spieler gegeben werden. Wie bei dem ersten Schicksalsspiel werden die Vergünstigungen einige Gegenstände und eine Mission beinhalten.
Der See der Schatten Streik ist einer der größten Exklusiven. Andere Elemente sind die Borealis Exotic Sniper Rifle, Rüstung, die Vergeltungskarte und die Apex Schiff. Diese werden bis zum Herbst 2018 exklusiv sein.
---
Detroit: Become Human
---
---
Mehr Details zu Quantic Dream's Detroit: Werden Mensch wurden offenbart. Das Playstation 4 Exklusivspiel veröffentlichte einen neuen Trailer, der sein Gameplay zum ersten Mal zeigt.
Detroit: Werde Mensch, kannst du die Rolle eines Roboters spielen, der seine Realität in Frage stellt und eine Rebellion begann.
---
The Elder Scrolls V: Skyrim VR
---
---
Ja, die Elder Scrolls V: Skyrim bekommt eine VR-Version, obwohl kein bestimmtes Release-Datum enthüllt wurde. Schauen Sie sich den VR-Anhänger an, der schwimmende Hände schießt, die Pfeile, Feuerbälle und Elektrizität bei Riesen und Skeletten schießen.
---
Final Fantasy XV: Monsters of the Deep
---
Sony hat eine VR-Komponente für Final Fantasy XV namens Monsters of the Deep angekündigt. Diese Komponente konzentriert sich hauptsächlich auf die Fischerei. Es wird am September 2017 auf der Playstation VR veröffentlicht.
---
God of War
---
---
Ein neuer Trailer für God of War ist mit Kratos freigegeben worden, wie er sich in ein neues Land wagt. Der Trailer zeigte etwas Filmmaterial und wechselte dann in ein Gameplay. Das Spiel soll Anfang 2018 erscheinen.
---
Gran Turismo Sport
---
---
Ursprünglich war die Freigabe im Jahr 2016 geplant, und jetzt hat Sony angekündigt, dass Gran Turismo Sport jetzt für die Freigabe in diesem Fall auf der Playstation 4 eingestellt ist. Das Spiel läuft in 40K bei 60 FPS auf PS4 Pro und wird auch HDR-Unterstützung haben. Es ist ein exklusives Playstation 4 Spiel, aber es wird auch für die Playstation VR entwickelt.
---
Horizon Zero Dawn The Frozen Wilds
---
---
Die Erweiterung zum Horizon Zero Dawn wurde angekündigt, und es wird Aloy in eine Wildnis voller Schnee bringen. Es wurden keine weiteren Details offenbart, abgesehen davon, dass die Erscheinung noch in diesem Jahr geplant ist.
---
The Inpatient
The Inpatient ist ein neues Playstation 4 Spiel vom Schöpfer von Until Dawn. Es ist derzeit in der Entwicklungsphase für die Playstation 4, und es wurden noch keine anderen Details (wie ein Release-Datum) aufgedeckt. Ein erstklassiger Kino-Trailer wurde vorgestellt, den du dir unten ansehen kannst:
---
Knack 2
Mehrere wichtige Details für Knack 2 wurden von Sony angekündigt. Eines ist das Spiel-Release-Datum, welches am 5. September 2017 ist. Diese Fortsetzung wird laut Sony bei $ 40 liegen. Ein Trailer, den man unten sehen kann, wurde auch aufgedeckt.
---
Marvel Vs. Capcom: Infinite
---
---
Ein brandneuer Trailer für Marvel Vs. Capcom: Infinite wurde in Vorbereitung auf die Story-Demo des Spiels veröffentlicht, die jetzt auf der Playstation 4 und Xbox One verfügbar ist.
Der Trailer zeigte einige bekannte Gesichter wie Ryu, Sigma, Zero, Mega Man X, Chun Li, Strider, Gamora, Thanos und viele mehr.
---
Monster Hunter World
Monster Hunter World ist ein neues Spiel aus der Monster Hunter Serie, welches für die  Playstation 4 und Xbox One erscheinen wird. Es ist für die Freigabe Anfang 2018 geplant. Das Spiel wurde zusammen mit einem Trailer, den du dir unten näher ansehen kannst vorgestellt.
---
Moss
Moss ist ein weiteres Spiel von Sony für die Playstation VR. Das Spiel erzählt die Geschichte einer kleinen Maus, während sie auf eine Reise geht, um die Wildnis zu erkunden. Sie besitzt einen Geisterführer, der ihr hilft, Rätsel zu lösen und Hindernisse auf ihrem Weg zu überwinden.
---
Shadow Of The Colossus Remake
Sony hat ein Remake / Remaster für Shadow of the Colossus angekündigt. Es wird Anfang 2018 veröffentlicht werden. Schau dir die aktualisierten Visuals des Spiels aus dem Gameplay-Trailer an, der während der Show gezeigt wurde:
---
Spider-Man PS4
---
---
Spider-Man PS4 hat endlich sein Debüt gemacht, und mit ihm ist ein Trailer aufgetaucht, der den Kampf des Spiels, die Navigation und vieles mehr gezeigt hat. Spider-Man PS4 verfügt über eine völlig originelle Geschichte, die so völlig anders ist, als Spider-Man: Homecoming ist.
---
StarChild
StarChild ist ein weiteres Playstation VR-Spiel, dass von Sony während der Konferenz angekündigt wurde. Es gibt so wenig Details zu diesem Zeitpunkt, aber sie haben einen Trailer für dich freigegeben, um dich neugierig zu machen:
---
SuperHot VR
SuperHot VR wird angekündigt, um auf der  Playstation 4 zu erscheinen. Playstation VR Spieler werden in der Lage sein, sich das Spiel in diesem Sommer zu holen.
---
Uncharted: The Lost Legacy
Ein neues Gameplay-Video wurde für das eigenständige Spinoff-Videospiel enthüllt. Uncharted: The Lost Legacy. Es ist geplant, am 22. August auf der Playstation 4 freigegeben zu werden.
---
Undertale
Undertale ist ein Indie-Spiel, dass zuvor als PC exklusiv veröffentlicht wurde. Dieses Mal wird es jetzt auch auf der Playstation 4 und PS Vita freigegeben.
Das Spiel wird zusätzlich in physischer Form zur Verfügung stehen, und es wird eine 24-seitige Gebrauchsanweisung,  sowie eine Sammlerausgabe mit dem Soundtrack des Spiels und ein musikalisches Medaillon in einem speziellen Fall enthalten.
---