Snoop Dogg ist zurück im Spiel: Call of Duty – Vanguard DLC
Mit dem Snoop Dogg DLC in Call of Duty: Vanguard kannst du es richtig krachen lassen.
Von   
  Merc  | 

  gamepartner78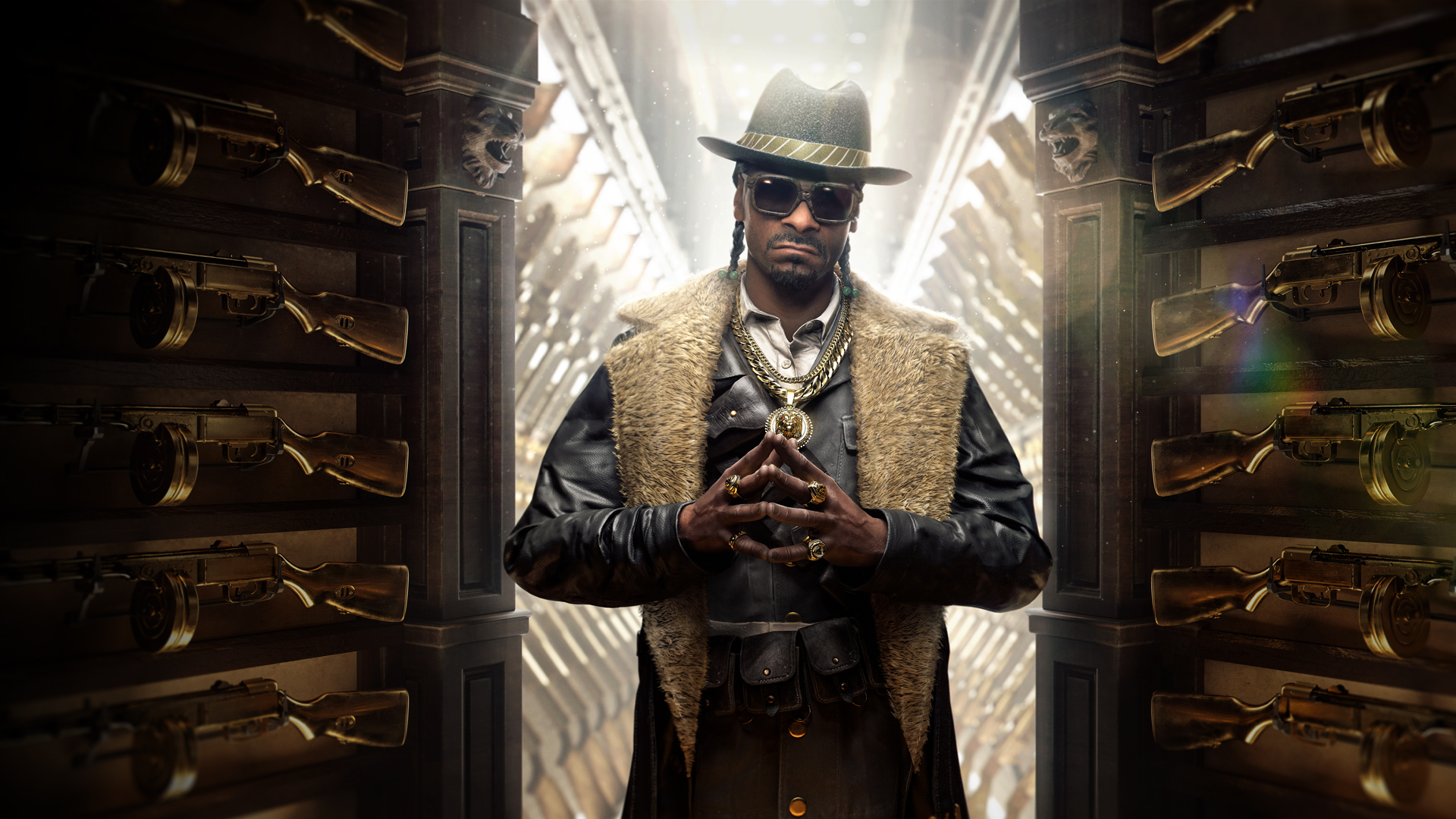 Snoop Dogg, ein großer Call of Duty-Fan, wurde als Operator in Call of Duty: Vanguard und Warzone hinzugefügt.
Das Snoop Dogg Operator Bundle Tracer Pack kostet 2400 COD Points (ca. 20 Euro), und hier ist alles, was dazugehört.
---
Snoop Dogg Operator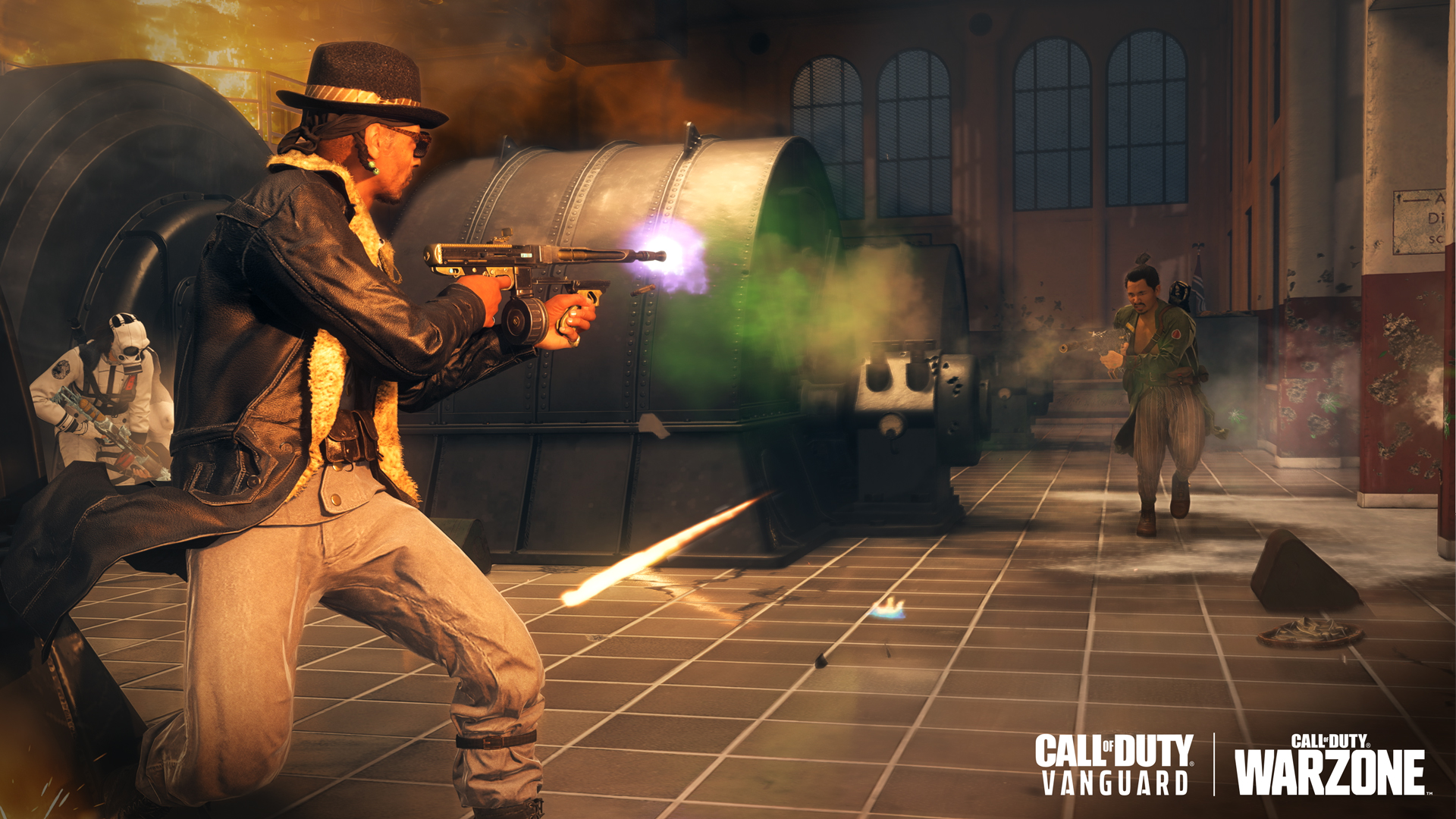 Operator Snoop Dogg kommt mit voller Progression und Sprachausgabe.
Seine Biografie lautet: "Aufgewachsen in Long Beach, Kalifornien, erkannte Snoop Dogg schon in jungen Jahren, dass er ein Talent für das Rappen hatte, und begann, es als Karriere zu verfolgen. Heute veröffentlicht er immer noch Musik und tritt als Medienpersönlichkeit in verschiedenen Shows auf, aber in seiner Freizeit kämpft er lieber als Operator in Call of Duty."
Name: Snoop Dogg
Task Force: Executioners (inoffiziell "TF 420")
Lieblingswaffe: PPSH-41 (Militärrang 51 in Vanguard und Warzone erreichen, um kostenlos freizuschalten)
Geburtsdatum: 10/20/1971
Staatsangehörigkeit: Amerikanisch
Hobbys: K-Pop hören, Rauchen, Malen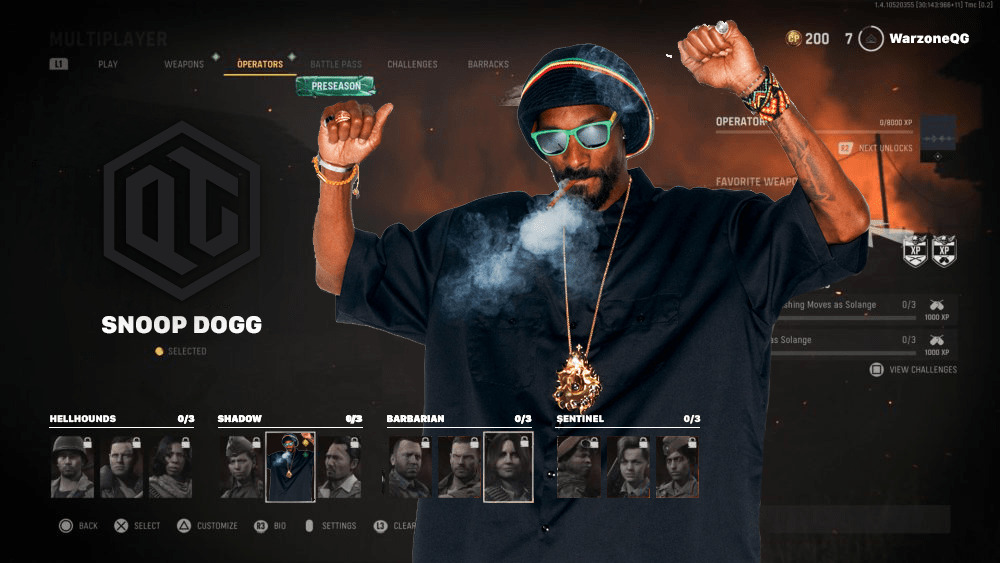 Wie jeder andere Operator in Vanguard kann auch Snoop aufsteigen und Operator-EP sammeln, indem er vier Herausforderungen abschließt. Operator-EP-Belohnungen gibt es jedes Mal, wenn du als Snoop spielst und Kills, Headshot-Kills, Hipfire-Kills und Siege erzielst.
Hier siehst du, was du mit Snoop Doggs Fortschritts Pfad freischalten kannst:
XP und PPSH-41-Waffen-XP-Belohnungen

2 Sprays

2 Operator-Quips

Visitenkarte

Aufkleber

Wappen

Charme der Waffe

Killcam-Eitelkeit (exklusiv bei Vanguard)

4 alternative Operator-Outfits
---
Waffen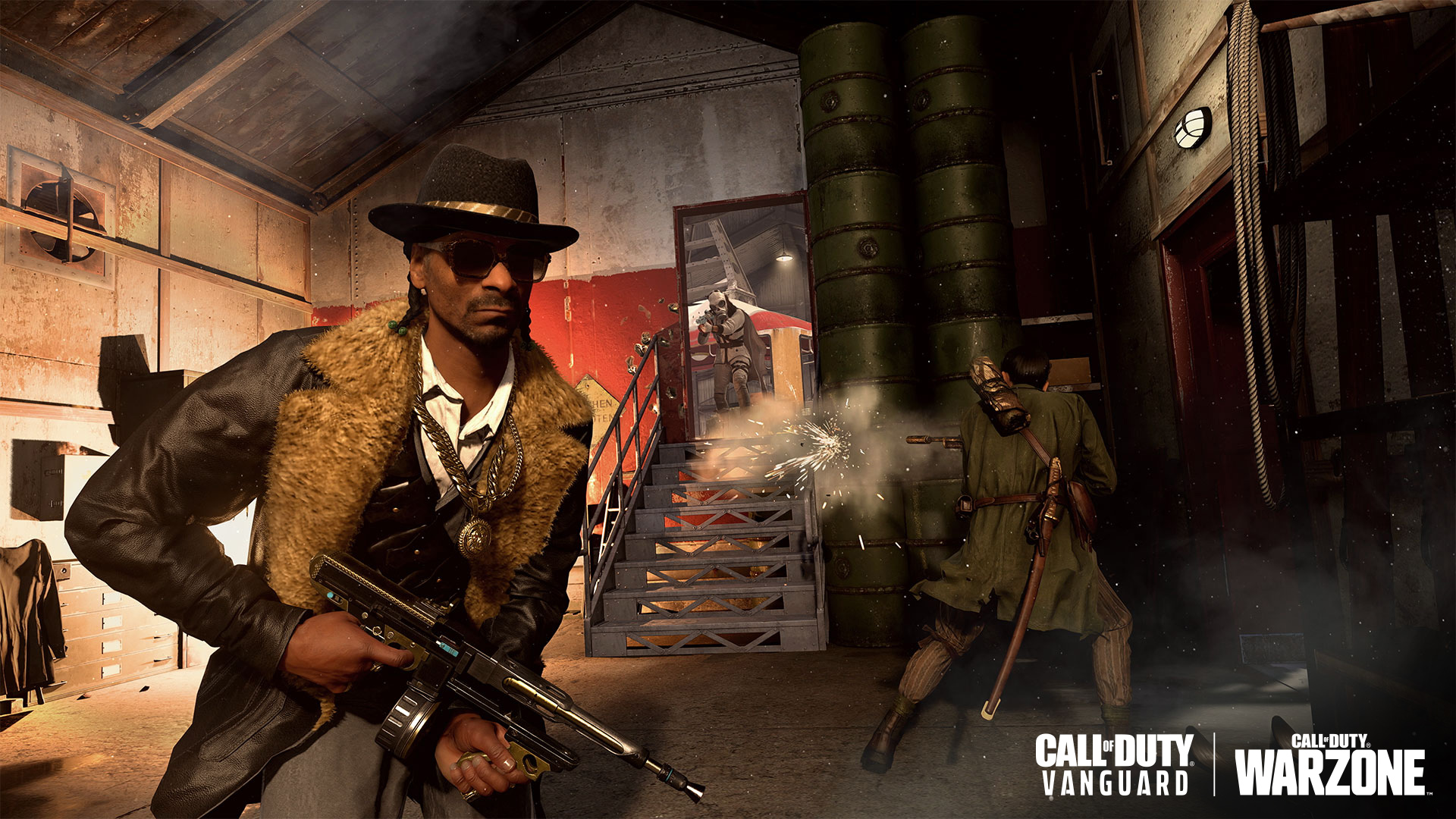 Im Snoop Dogg Operator Bundle gibt es drei legendäre Waffen zu kaufen. Sie kommen mit Green Weed Tracer Rounds und Smoke Dismemberment.
Bong Ripper (Scharfschützengewehr)

West Coast Bling (Sturmgewehr)

Tha Shiznit (SMG)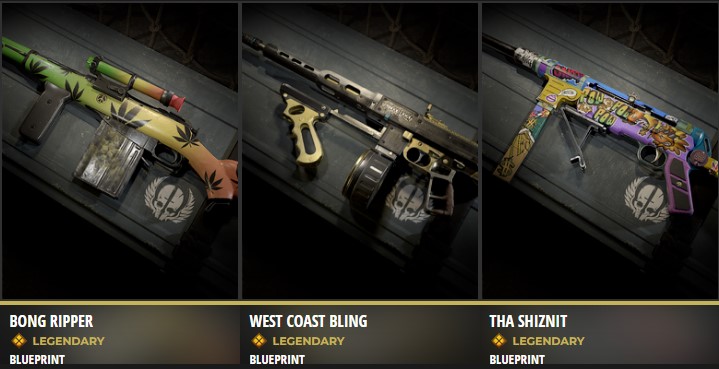 ---
Weitere Bestandteile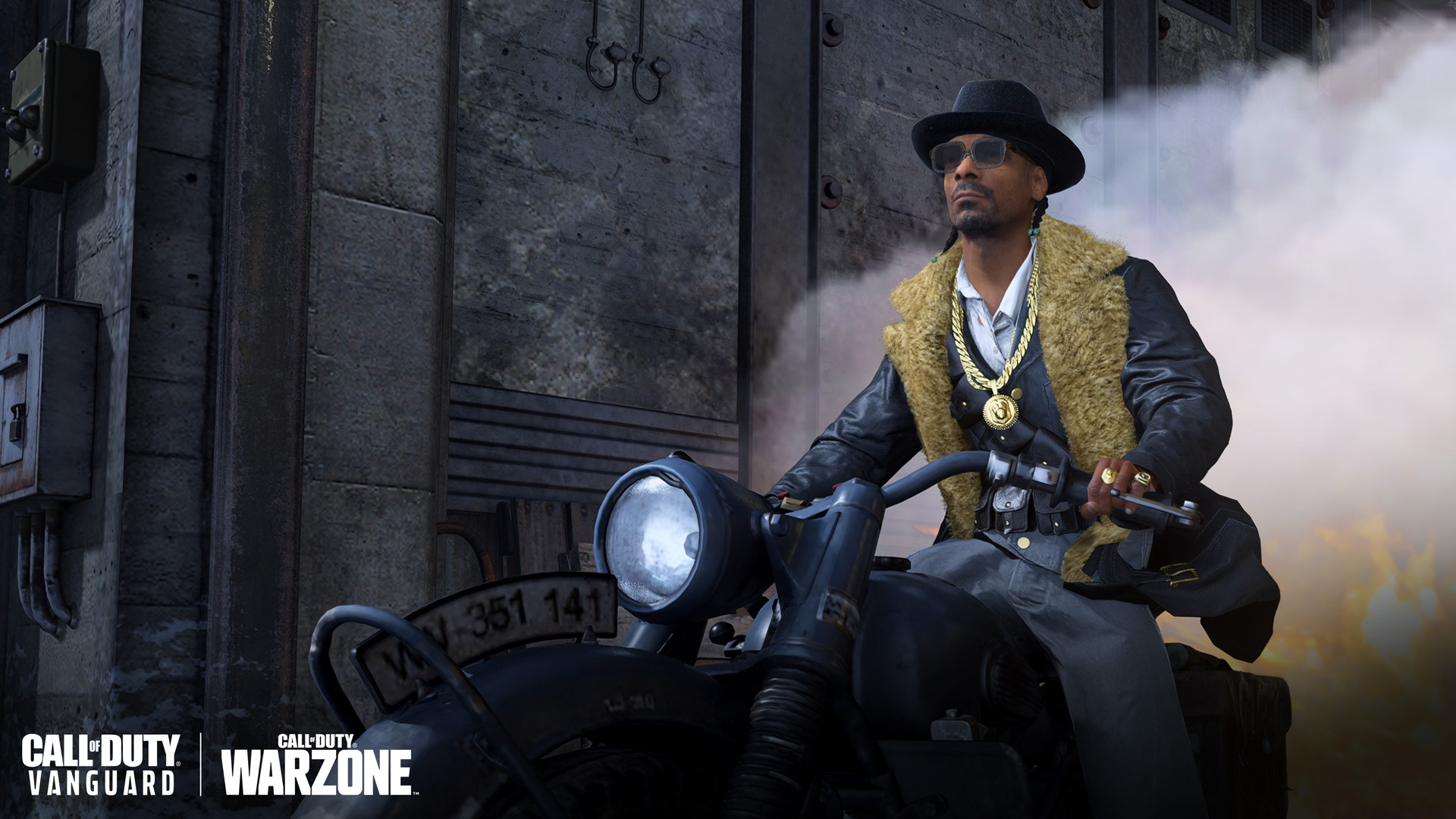 Das legendäre Original-Gangsta-Emblem

Tactical Toke Legendäres Highlight-Intro

Finishizzle Movizzle Legendärer Finishing Move

Hit This, Fam Legendäres MVP-Highlight

Mellow Metal Legendärer Charme

High Art Legendäres Spray
---
Hole dir das Snoop Dogg-Erlebnis in Call of Duty: Vanguard noch heute. Hole dir deinen CD-Key zum bisher besten Preis, dank dieser Angebote unserer vertrauenswürdigen Shops:
WEITERE RELEVANTE ARTIKEL
---