Sniper Ghost Warrior 3 Soundtrack im neuen Video und Screenshots

---
CI Games hat den offiziellen Sniper Ghost Warrior 3 Soundtrack in einem neuen Video vorgestellt. Der Entwickler zeigte auch einige Screenshots der Safe Houses des Spiels.
---
---
Der Soundtrack wurde von Mikolai Stroinski komponiert und produziert, dem Mann hinter dem Witcher 3 Wild Hunt Blood and Wine, The Vanishing von Ethan Carter, Detached,  und Kursk OSTs. Die Musik im Video ist eine Mischung aus Volksmusik gemischt mit modernen Elementen. Das Spiel ist in der Republik Georgien eingestellt, damit die Musik der Region bekannt wird, da sie eine große Rolle im Spiel-Soundtrack spielt.
"Einige Songs auf dem Soundtrack haben eine spürbare georgische Note, und eine angemessene Menge von Sniper Ghost Warrior 3 ist für die Partitur eingeflossen, von verschiedenen Folks-und Pop-Musikrichtungen inspiriert. Das Ziel für die georgisch beeinflussten Songs ist es, die Emotionen des Spielers zu stärken und den Standort in Georgien zu betonen, während sie auch Raum lässt, von anderen Elementen im Spiel wie der Grafik und dem Dialog gemalt zu werden ", sagte CI Games.
Hör dir den Sniper Ghost Warrior 3 Soundtrack im Video unten an:
Die Screenshots hingegen geben den Spielern eine Vorstellung von den verschiedenen Safe Houses, die man im Spiel finden kann. Die Suche nach diesen Safe Houses wird nicht leicht sein, aber wenn du es tust, werden die Belohnungen es wert sein. Jedes Mal, wenn du ein Safe House freigeschaltet hast, bekommst du auch neue Waffen, die du dort findest und kannst sie auch mit dem Waffen-Cache aktualisieren. Du kannst das Safe House benutzen, um dich auszuruhen oder deine nächste Mission zu planen.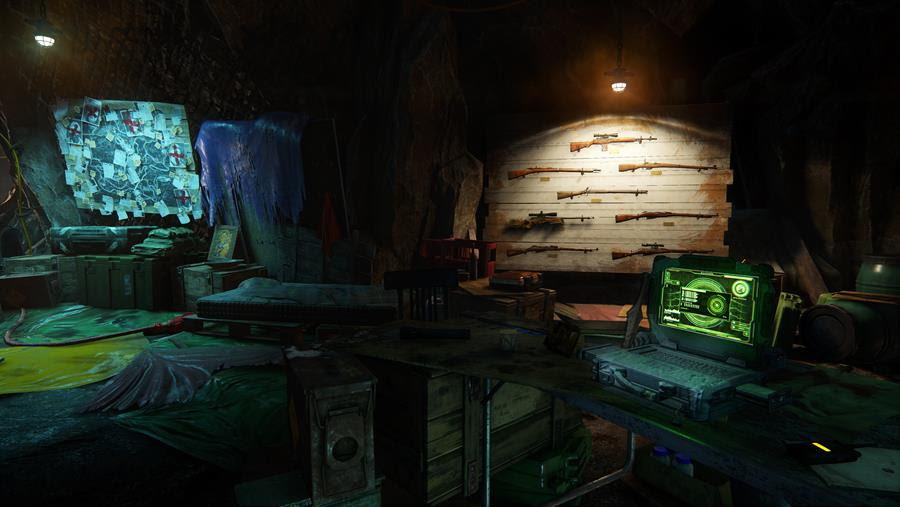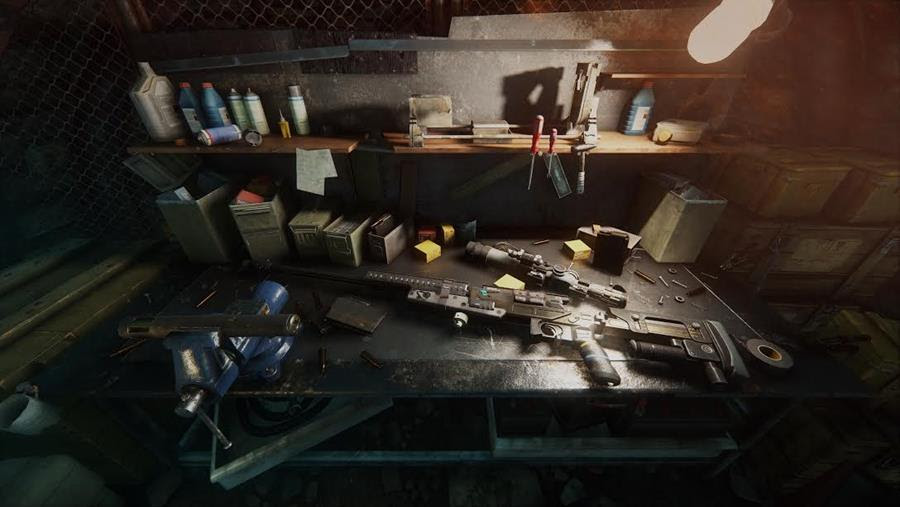 Erlebe all diese und mehr, wenn Sniper Ghost Warrior 3 am 25. April 2017 auf dem PC, der Playstation 4 und Xbox One startet.
---