Shadow of the Tomb Raider Review Zusammenfassung plus Launch Trailer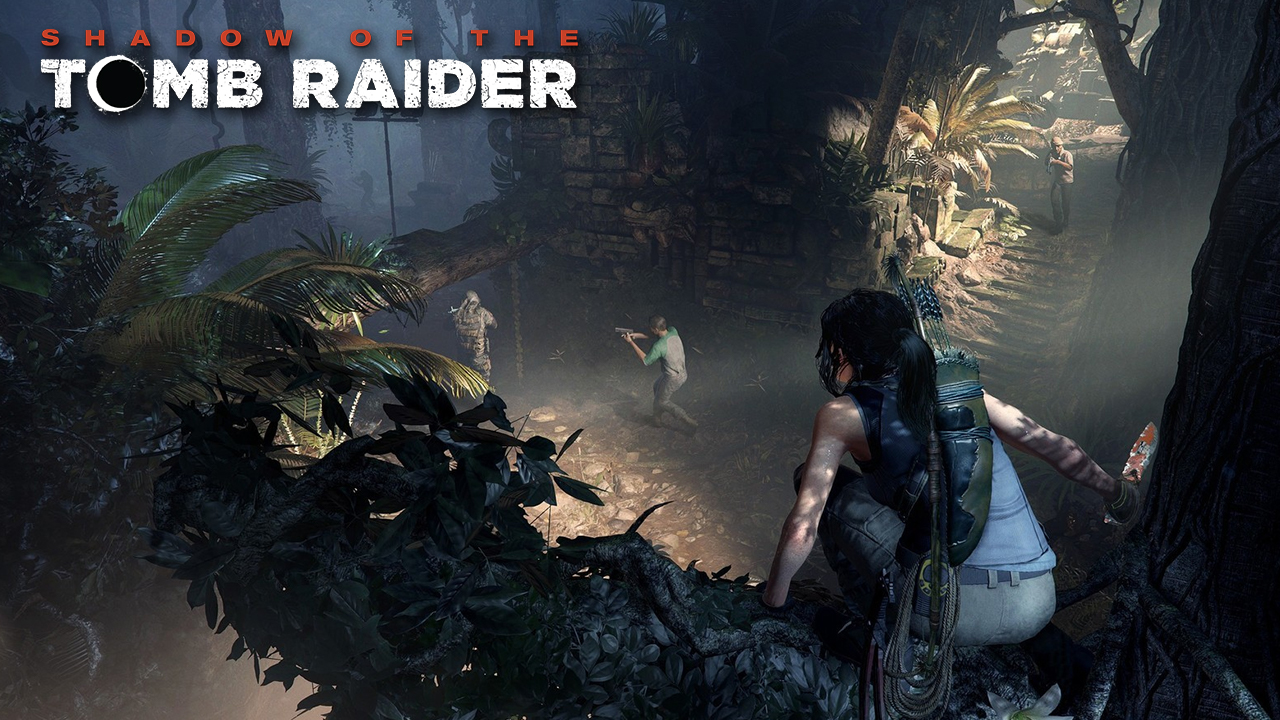 Nur ein paar Tage vor dem Start von Laras letztem Abenteuer in dem neu gestarteten Tomb Raider beginnen die Kritiken zu fließen. Was sagen die Kritiker zu Shadow of the Tomb Raider? Nun, hier ist eine Rezensionsrunde für diejenigen, die den Action–Adventure-Titel vorwegnehmen.
---
---
Bevor wir zu den Rezensionen kommen, hier ist der Launchtrail des Spiels, frisch von Square Enix:
---
"In dieser modernen Inkarnation von Tomb Raider hat mir das Gleichgewicht zwischen Rätseln, Erforschen und Handeln immer etwas zu wenig gefallen, ich habe mich ein wenig zu stark und häufig zu Letzterem hingezogen gefühlt. Aber Shadow zeigt beeindruckende Zurückhaltung, benutzt den Kampf selten als Krücke und konzentriert sich mehr auf das, was diese Serie besonders macht: Nämlich Grabgräber. Und die Gräber hier sind zweifellos der Star der Show und einige der besten in der Serie. "
– Andy Kelly
---
"Mit einer Geschichte, die es schafft, die Grenze zwischen High-Concept-Spaß und geerdeter Charaktererforschung zu überwinden, schließt Shadow of the Tomb Raider die Reise, die Lara im Jahr 2013 begonnen hat, auf eindrucksvolle Weise an einem Ort ab, an dem sie sich vor mehr als 20 Jahren befand. Ich hätte mir ein bisschen mehr Anreiz gewünscht, die wunderschöne Welt zu erkunden, die Eidos Montreal geschaffen hat, aber ich würde viel zu viel Inhalt bevorzugen als zu wenig."
– Lucy O'Brien
---
"Glücklicherweise sind die Teile von Tomb Raider, die es wirklich fantastisch machen – das Geheimnis uralter Ruinen aufzudecken, beeindruckende Herausforderungsgräber zu lösen und exotische Umgebungen zu erkunden – immer noch hier in Shadow und sie sind genauso herausragend wie sie es immer waren. Aber die Kernmechaniken, die seit einem halben Jahrzehnt mit der Serie verbunden sind, zeigen allmählich ihre Grenzen. Die Reise zu Shadow of the Tomb Raiders ist sicherlich ein attraktives Ziel, aber wie das herausfordernde Terrain, das Lara durchqueren muss, wird der Weg immer rauer und unberechenbarer."
– Edmond Tran
---
"Das Spiel hat seine herausragenden Momente, aber es ist auch voller unrealisiertem Potenzial. Ob es nun ein einnehmenderes Skill-System oder eine größere Karte war, ich blieb oft auf der Suche nach etwas mehr – aber ich konnte es stundenlang spielen. Als das letzte Spiel in Lara Crofts Ursprungsgeschichte, traf es einfach nicht die hohe Note, die es brauchte. Das heißt aber nicht, dass es sich nicht um ein verrücktes Abenteuer handelt."
– Kimberly Wallace
---
"Shadow of the Tomb Raider" lehnt sich an das, was es gut macht (Plattform, Setpieces und Puzzle-basierte Gräber) und scheut seine Unzulänglichkeiten (es gibt wesentlich weniger Kampfabschnitte als bei den anderen Tomb Raiders). Häufig entfernt die Kamera die Steuerung, um einen aufregenden Schuss perfekt einzufangen. Für drei Raten haben diese Spiele nun so ausgesehen, als würden sie Hollywoods Zustimmung in gewisser Weise suchen. Das ist okay. All dies zusammen ist eine kraftvolle Formel, die dieses Gefühl wie der am meisten polierte Tomb Raider macht. Shadow of the Tomb Raider weiß, was es sein will. "
– Brett Makedonski
---
"Shadow of the Tomb Raider beendet diesen Neustart auf fast die gleiche Weise wie er begonnen hat, was für seine Fans nicht so schlimm ist. Dies ist eine gut gemachte und geschliffene Erfahrung, und wenn das Spiel Ihnen die volle Kontrolle gibt und Sie allein lässt, um seine leiseren Geheimnisse aufzuspüren, kann es Sie mit großen Augen mit dem Wunder überraschen. Und dieser Tomb Raider mag Motivation und Sinn und eine vage Andeutung eines emotionalen Bogens haben, aber alles klingt hohl, besonders wenn es anderswo Wiederholungen und einen Mangel an neuen Ideen gibt. Diese Lara hat sich selbst und die Freude und den Nervenkitzel vergessen. "
– Aoife Wilson
---
Und da siehst du sie. Die Bewertungen sind ziemlich polarisiert, aber wenn du die ersten beiden Spiele genossen hast, wird dies wahrscheinlich ein Insta-Buy für dich sein. Wie immer kannst du die besten Angebote für das Spiel hier auf Keyforsteam überprüfen.
Shadow of the Tomb Raider startet am 14. September auf dem PC, der Xbox One und PS4.