Secret of Mana Livestream, um mehr Details zu enthüllen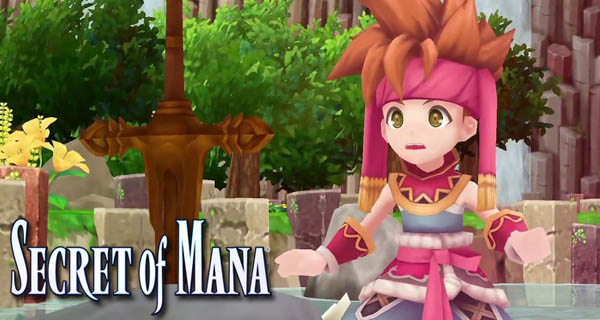 ---
Square Enix hat angekündigt, dass der Secret of Mana Livestream am 17. Januar stattfinden wird. Dies ist das Remake von Secret of Mana, dass im Februar veröffentlicht wird. Wir können erwarten, dass die ursprünglichen Mitarbeiter des Spiels anwesend sein werden, um über das Spiel zu sprechen.
---
---
Der Livestream wird um 20 Uhr JST starten und nur für eine Stunde und dreißig Minuten laufen. Die Leute, die über das Spiel sprechen werden, schließen die drei Hauptspielentwickler des ursprünglichen Spiels ein – Hiromichi Tanaka, Produzent; Koichi Ishii, Direktor; und Hiroki Kikuta, Komponist.
Auch der Produzent des Remakes wird mit dabei sein, Masaru Oyamada und der Live Stream wird von Susumu Imadachi von Eleki Comic moderiert.
Die "Memories of Mana Campaign" wird in diesem Livestream ebenso besprochen wie der Trailer des Spiels und vieles mehr.
Du kannst erwarten, dass der Livestream auf Japanisch ist und hoffentlich einige englische Untertitel haben wird. Du kannst dies auf YouTube und in Nico Nico Live sehen.
---
The Secret of Mana wurde erstmals in Japan veröffentlicht und wird am 15. Februar als Remake für den PC, die PlayStation 4 und PlayStation Vita erscheinen.
---