Sea of Thieves feiert 1 Million Piratenlegenden
Sea of Thieves feiert das Erreichen von 1 Million Piratenlegenden mit einem einwöchigen In-Game-Event.
Von
  Daniel  | 

  gamepartner78
SEA OF THIEVES LEGENDEN WOCHE
---
Rare feiert 1 Million Spieler, die den Rang einer Piratenlegende erreicht haben, mit einem spielinternen Event.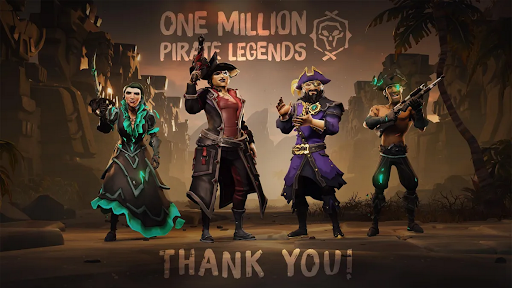 Um eine Piratenlegende zu werden, muss man den illustren Rang 50 bei drei verschiedenen Handelsgesellschaften erreichen.
Die Sea of Thieves-Legendenwoche steht allen Spielern offen, egal ob sie eine Piratenlegende sind oder nicht, und bietet eine neue Reise, ein Anmeldegeschenk sowie Gold- und Ruhmesboni.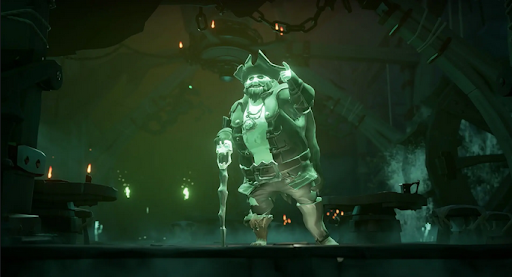 Die Sea of Thieves Legends Week läuft vom 4. bis 11. April und bietet bis zu ihrem Ende jeden Tag exklusive Events.
Tägliche Ereignisse der Sea of Thieves Legenden-Woche:
6 April: HitboTC streamt seine Reise vom Swabbie zur Legende live im offiziellen Sea of Thieves TV.
7 April: Exklusive Vorschau auf die Reise zur Legende des Schleiers.
8 April: Doppeltes Gold und doppelter Ruf für Gegenstände, die beim Mysteriösen Fremden abgegeben werden.
9 April: Legendäre Aktivitäten werden auf der Sea of Thieves-Website vorgestellt.
10 April: Ein Tag Gold & Ruhm-Multiplikator.
11 April: Der letzte Tag, um den Anmeldebonus für die versilberte legendäre Augenklappe zu erhalten (8.-11. April).
Ihr könnt Sea of Thieves jetzt kostenlos herunterladen und spielen, indem ihr den Xbox Game Pass abonniert.
---
SEA OF THIEVES GÜNSTIG KAUFEN BEI KEYFORSTEAM
---
Für die neuesten Videospiel Nachrichten, Trailer und besten Angebote solltest du uns ein Lesezeichen setzen.
Du kannst all die besten und günstigsten Online-Angebote für preiswerte Sea of Thieves CD-Keys, Spiel Codes, Geschenkkarten und Antivirus-Software von den verifizierten CD-Key-Verkäufern auf unseren Shop-Seiten finden.
WEITERE RELEVANTE ARTIKEL
---