Resident Evil 8 durchgesickert Gerüchte über die Einführung im nächsten Jahr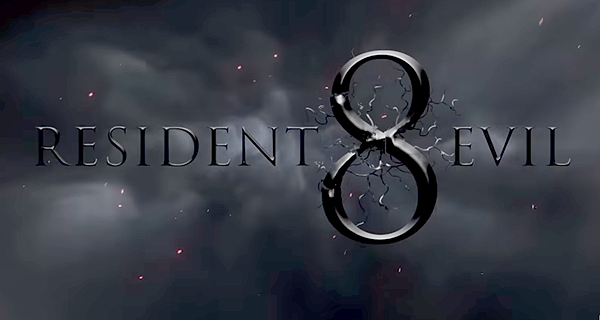 Berichten zufolge ist die Nachricht bei Resident Evil 8 durchgesickert, dass es "ernsthafte Abweichungen" von der Franchise braucht und voraussichtlich 2021 veröffentlicht wird.
AestheticGamer alias Dusk Golem, verantwortlich für die genauen Lecks bei Resident Evil 3 Remake und Lecks bei der noch nicht bestätigten Silent Hill, hat kürzlich Details über das bevorstehende Resident Evil 8 bekannt gegeben.
Laut AestheticGamer sollte das Spiel Teil der Revelations-Spin-Off-Serie sein, doch aufgrund der frühen Eindrücke hat Capcom beschlossen, es zu Resident Evil 8 zu machen.
Auf Twitter erklärte AestheticGamer: "Das Spiel wird diesen Monat mit weiteren Details, später aber nicht von mir selbst beendet, doch ich musste einige Dinge klären. "Resident Evil 2021" ist Resident Evil 8, aber es war nicht immer RE8. Während des größten Teils seiner Entwicklung existierte es als Revelations 3″.
Okay, so the little game is done. This will be breaking this month with more details later not by myself, but I've needed to clear some stuff up. "Resident Evil 2021" is Resident Evil 8, but it wasn't always RE8. During most of its development it existed as Revelations 3.

— AestheticGamer aka Dusk Golem (@AestheticGamer1) April 4, 2020
Sie machten weiter, um ihren früheren Tweet zu verdeutlichen. "Der Grund, warum ich Anfang dieses Jahres sagte, dass RE8 "Jahre entfernt" sei, ist, dass im letzten Jahr eine RE8 in Entwicklung war, & dass man Jahre entfernt ist. Aber Capcom wollte keine riesige Lücke zwischen RE7 und RE8, so dass der Titel vorerst beiseite geschoben wurde, dabei waren interne Tests und dergleichen bei Rev 3 super positiv."
Was das Spiel betrifft, das sich in Bezug auf den Ton etwas von der Franchise entfernt, so erklärte AestheticGamer, dass Resident Evil 8 einige Fans verärgern würde. "Es ist in der ersten Person, und viele Puristen werden es hassen, weil es einige ernsthafte Abweichungen in der Story/Feinde und ähnliches braucht."
Sie fügten hinzu: "Halluzinationen, Okkultismus, Wahnsinn und die Unfähigkeit, anderen zu vertrauen, sind große Themen des Spiels.
Es ist wichtig, sich vor Augen zu halten, dass dies im Moment nur Gerüchte sind und in keiner Weise bestätigt werden. Dennoch wäre nach den jüngsten Remake-Erfolgen von Resident Evil 2 und Resident Evil 3 eine Neuaufnahme in die Franchise sehr willkommen, insbesondere wenn sich die Gerüchte über die Generationsüberschneidung des Spiels bestätigen sollten.