PUBG: PlayerUnknown Reddit AMA offenbart die Bluehole Pläne für das Spiel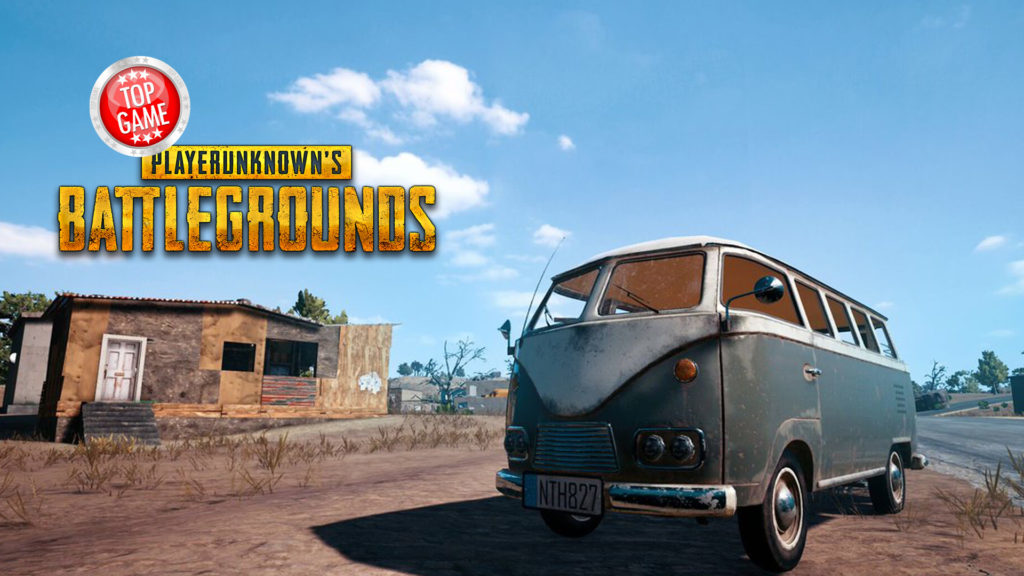 ---
Brendan Greene, auch bekannt als PLAYERUNKNOWN, hat vor kurzem ein PlayerUnknown Reddit AMA (As Me Anything) gehostet. Spieler des Spiels nutzten diese Gelegenheit, um dem Schöpfer selbst alle Fragen zu stellen, die sie über das Spiel haben. Als eine Frage nach dem anderen beantwortet wurde, wurden weitere Details und zukünftige Pläne für das Spiel enthüllt.
---
---
Hier sind einige der wichtigsten, die wir entdeckt haben:
---
Karten
In Bezug auf ihre Pläne für zusätzliche Karten hat Greene bestätigt, dass sie in Zukunft definitiv mehr Karten integrieren. Derzeit in der Entwicklung ist die bevorstehende Wüstenkarte. Sie planen auch die Entwicklung einer adriatischen Themenkarte. Abgesehen von diesen beiden erwähnten, gibt es keine anderen Karten, die in Planung sind.
---
Beschwerden über das Volumen
Ein Reddit-Benutzer hat mehrere Subreddits aufgezählt, die die laute Spielumgebung besprechen. Anscheinend sind die Klänge der Spielumgebung lauter als alles andere (d.h. Flugzeuglandung, Regen, Fallschirmspringen und anderes). Ein Benutzer hat sogar behauptet, dass er unter "Lärmermüdung" leide. Die Benutzer haben sich gefragt, warum Bluehole beim besagten Feedback still war.
Greene fuhr fort zu antworten, dass sie das Feedback der Spieler definitiv gehört haben und dass sie derzeit die Audio-Levels des Spiels neu ausbalancieren und hoffen, diese bald auf den Server zu bringen.
"Es ist nicht immer so einfach, dass man nur bestimmte Töne herunterdreht, denn wir müssen dafür sorgen, dass alle Töne ausgeglichen sind", erklärte er.
---
Nachteinstellung
Greene hat erwähnt, dass er intern eine Nacht- Karte gesehen hat, und erwähnte, dass die Spieler überrascht sein werden, wie gut sie aussieht. Er fügte hinzu, dass es viel Zeit braucht, um damit zu arbeiten, damit kann er jetzt er noch keine ETA machen.
---
Andere Details
Im Allgemeinen sind hier die anderen Updates von Greene während der erwähnten PlayerUnknown Reddit AMA:
Mehrere Server werden in anderen Regionen geöffnet, aber sie haben noch keine ETA, wann es passieren wird
Ein Penetrationssystem für das Wasser wird derzeit bearbeitet. Anscheinend können diejenigen, die ins Wasser kommen, unbesiegbar sein, da Kugeln dort nicht durchdringen.
Fahrräder können in Zukunft hinzugefügt werden. Weitere Fahrzeuge werden auch freigegeben. Ein neuer Campervan wurde auf Twitter bekannt gegeben:
---
I mentioned we're working on 3 new vehicles for @PUBATTLEGROUNDS in my AMA earlier this week. Today I'm excited reveal the first of these… pic.twitter.com/OkiDN3Me5Q

— PLAYERUNKNOWN (@PLAYERUNKNOWN) September 22, 2017
Auf die Frage, was er persönlich im Spiel sehen will, erwähnte Greene, dass er das Spiel mit einer Einzelspieler-Kampagne haben wollen würde. Die Insel wäre eine perfekte Kulisse für eine interessante Geschichte, aber sie haben nicht die Zeit oder Ressourcen, um im Moment daran zu arbeiten.
PlayerUnknown's Battlegrounds ist derzeit im Early Access. Bis heute hat das Spiel mehr als 10 Millionen Exemplare verkauft und vor kurzem die Aufzeichnungen für die meisten gleichzeitigen Spieler auf Steam gebrochen.
---