Post Scriptum ist der WW2 Shooter, auf den du gewartet hast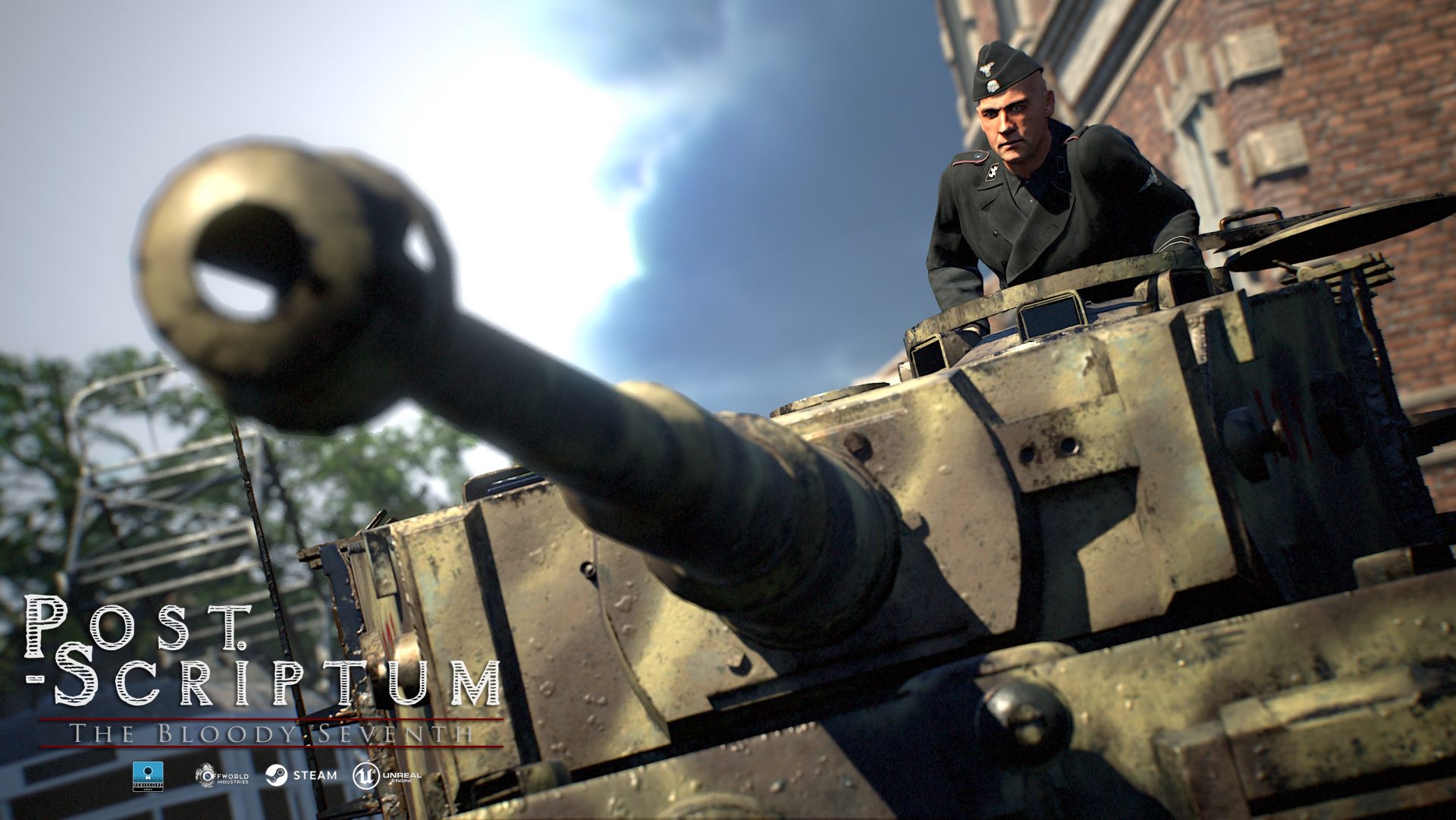 Es gibt eine Menge Hass über die historischen Freiheiten, die EA DICE mit Battlefield V nimmt. Nun, wenn du nach Realismus und historischer Genauigkeit strebst, dich nach einem Weltkriegs-Shooter sehnst, kannst du besser woanders hinsehen. Die gute Nachricht ist, dass Periscope Games mit ihrem kommenden Spiel Post Scriptum: The Bloody Seventh genau das haben wird, wonach du suchst.
---
Laut der Steam-Liste des Spiels ist Post Scriptum "ein WW2-Simulationsspiel, dass sich auf historische Genauigkeit, großen Kampf, schwierige Lernkurve und ein starkes Bedürfnis nach Zusammenhalt, Kommunikation und Teamwork konzentriert." Das Spiel konzentriert sich auf die Ereignisse von "Operation Market Garten ", die in Holland stattfinden. Spieler haben die Wahl zwischen der British Airborne Division, dem British XXX Corps oder mehreren Zweigen der deutschen Armee.
Zum Zeitpunkt des Starts wird das Spiel 5 Karten, 40 "originalgetreu nachgebildete Fahrzeuge" und 50 authentische Waffen enthalten. Ein Modding-Toolkit wird auch für Content-Ersteller zur Verfügung gestellt, die Elemente des Spiels hinzufügen oder ändern möchten.
Die Entwickler sind auch daran interessiert, die Entwicklung fortzusetzen und Post-Launch-Inhalte zu veröffentlichen. Sowohl die US 82nd als auch die 101st Airborne Division sind geplant, einige Zeit nach der Veröffentlichung des Spiels mit denen veröffentlicht zu werden, die die Supporter-Edition kaufen und einen früheren Zugriff erhalten. Updates für vorhandene Karten und zusätzliche Karten sind ebenfalls auf der Roadmap, zusammen mit dem Sandbox-Spielmodus und einem anderen nicht angezeigten Spielmodus. Am aufregendsten ist, dass die Entwickler versuchen (aber nicht garantieren), auf 50v50 dedizierte Server zu pushen.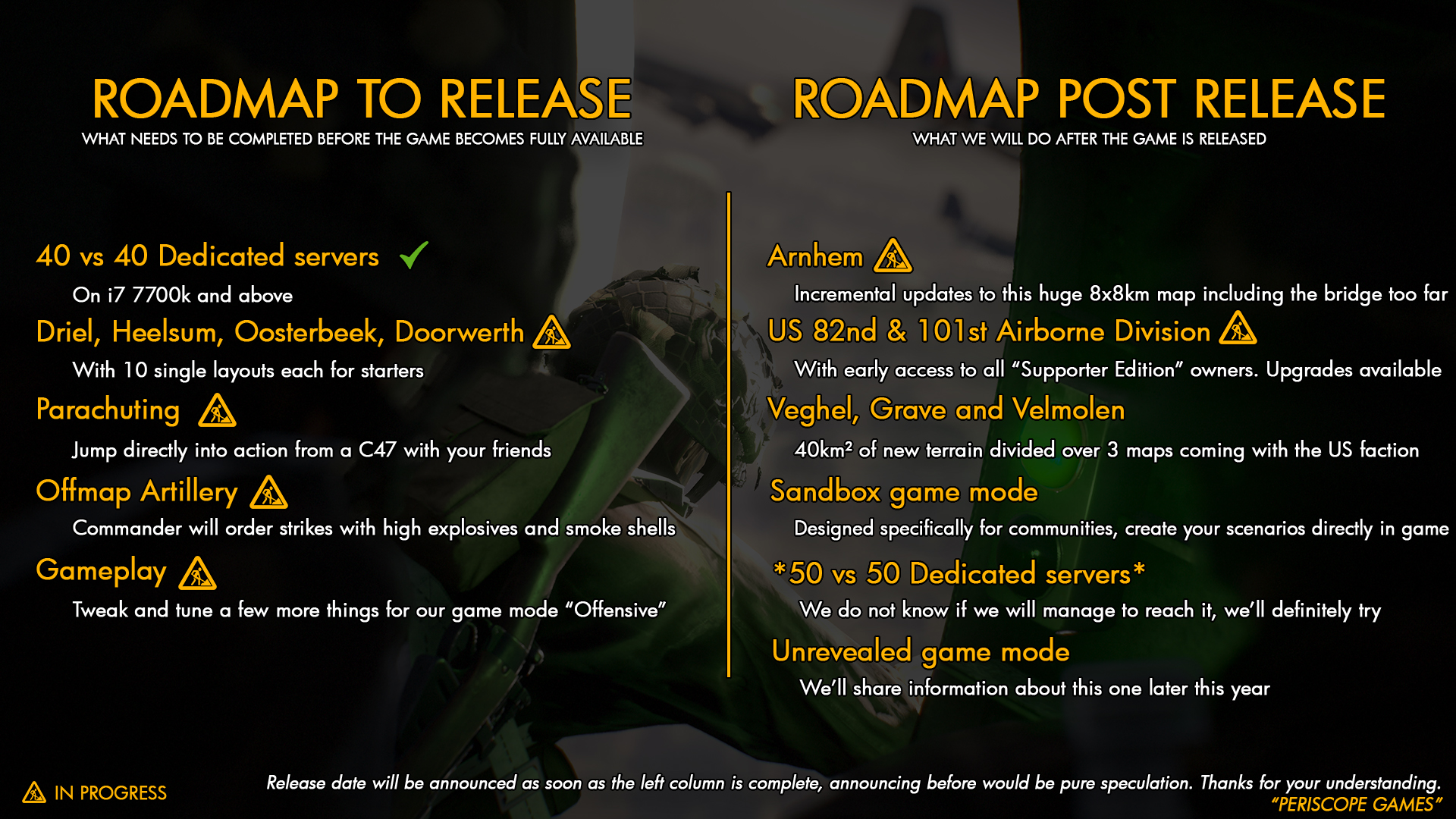 Post Scriptum: The Bloody Seventh wird am 18. Juli für den PC über Steam starten.