PlayerUnknown's Battlegrounds 'Stream Sniping' Sperr-Streit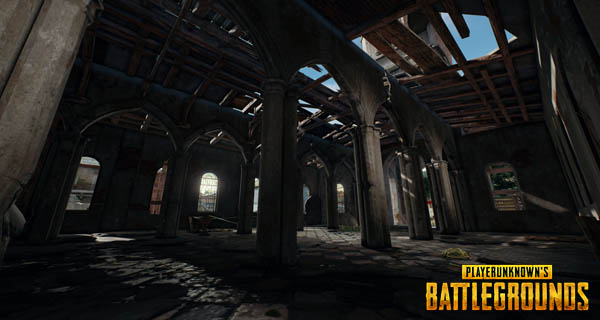 ---
Ein PlayerUnknown's Battlegrounds 'Stream Sniping' Verbot begann nach einem Streit in der Gaming-Community. Für diejenigen, die nicht wissen, was 'Stream Sniping' ist, es ist das, wenn du einen Twitch Livestream von anderen Spielern siehst  und im gleichen Spiel spielst, um einen Vorteil gegenüber dem anderen zu bekommen.
---
---
Mit Stream Sniping, betrügtman natürlich beim Spielen in Multiplayer-Spielen, die ein riesiges Livestream-Publikum haben. Nach den offiziellen Verhaltensregeln des PlayerUnknown ist dies ein Verbrechen, welches untersagt ist.
Dieses Problem kam auf, als einem populärer Battlegrounds-Spieler für eine Woche das Spielen verboten wurde, für sein angebliches "Stream Sniping". Der Ankläger Summit1G beschuldigte Lotoe  wegen Stream Sniping, worauf Lotoe sagte, dass es eine falsche Anklage sei.
Der Lead-Community-Manager für Battlegrounds namens poppieQueen sagte: "Wenn ein Verbot falsch ausgestellt wurde, werden wir unseren Fehler zugeben und das Verbot aufheben", doch er erwähnte auch, das, "es aber einige Zeit für uns dauern kann,  wenn es keine Beweise gibt für die Unschuld oder Beweise zum verbotenen Benutzerpunkt. Wir müssen dafür sicherstellen, dass wir uns die Spieldaten anschauen. "
PlayerUnknown selbst, Brendan Greene sagte, dass das Verbot tatsächlich gerechtfertigt war. "Ich habe die Daten gesehen, die das Community-Team sah, bevor wir das Verbot ausstellten, und das Verbot war in der Tat gerechtfertigt.
Und um die Situation von lotoe anzusprechen, hat Greene gepostet: "Die Tracking-Daten zeigen, dass der Spieler , der beschuldigt wurde versuchte, sich mehrfach der gleichen Lobby anzuschließen wie sein Ziel. Während wir verstehen, dass wir nicht beweisen können, dass dieser Spieler die Sendung des Ziels beobachtet hat, sehen wir keinen anderen Grund, warum er konsequent versuchen sollte, in der gleichen Lobby zu sein, wie jemand, der mit anderen zusammen ist, als daraus einen Vorteil im Spiel zu haben. "
Regarding accusations that the @PUBATTLEGROUNDS community team falsely banned a player for stream-sniping… pic.twitter.com/zdAHF6hlUf

— PLAYERUNKNOWN (@PLAYERUNKNOWN) July 29, 2017
Diese Ereignisse haben eine große Debatte von der PUBG-Community auf PUBG Reddit ausgelöst. Ein Beitrag sagt, dass "Das Urteil: Niemand hat die Situation richtig behandelt. Video-Spiel-Drama ist verdammt dumm. "
PlayerUnknown's Battlegrounds ist immer noch in seinem Early Access und wird wie gesagt, vollständig in Q4 von 2017 gestartet werden.
---
Was hältst du von der Situation? Sag es uns in den Kommentaren unten.
---