PlayerUnknown's Battlegrounds aktuelle Spieler auf Platz zwei auf Steam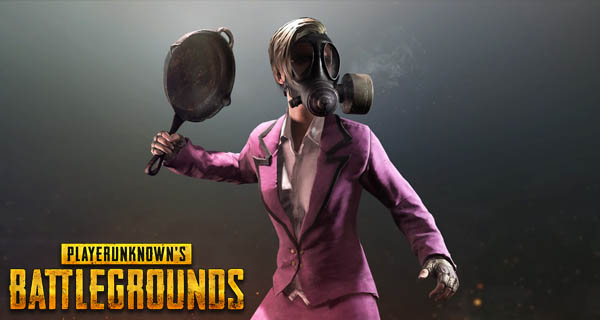 ---
Die sehr beliebten PlayerUnknown's Battlegrounds Concurrent Players haben Counter-Strike Global Offensive besiegt. Allerdings hat das Spiel noch einen langen Weg zu gehen, um den ersten Platz zu erreichen, der von DOTA 2 belegt ist.
---
---
Obwohl die angegebenen Zahlen nicht die Peak-Parallelität für Counter-Strike Global sind, beweist es immer noch, dass PUBG sehr beliebt und seine Dynamik in vollem Gange ist. Alles in allem, besetzt PUBG tatsächlich neben einer Menge an großen Spielen in der Liste bereits jetzt Platz Zwei und es befindet  sich erst in seinem Early Access.
In der Reihenfolge, von oben, enthält die Liste DOTA 2, PlayerUnknown's Battlegrounds, Counter-Strike Global Offensive, H1Z1: King of the Kill, Grand Theft Auto V, Team Fortress 2, PAYDAY 2, Warframe, Football Manager 2017 und Tom Clancy's Rainbow Six Siege.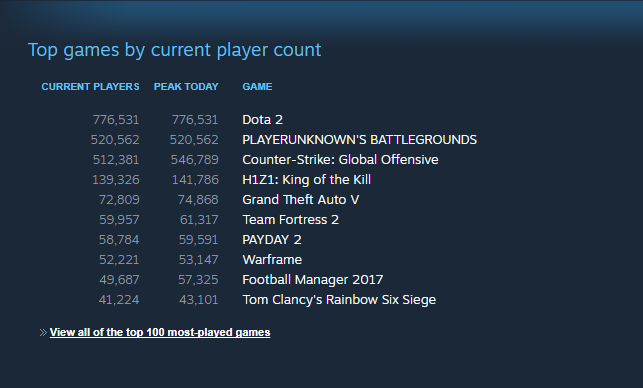 PlayerUnknown's Battlegrounds haben vor kurzem ihre monatliche Aktualisierung veröffentlicht, wo nur ein First-Person Modus zur Verfügung gestellt wird. Das hat das Spiel besonders hart gemacht und ist nicht für jedermann. Die anderen Server sind immer noch verfügbar.
---
PlayerUnknown's Battlegrounds ist immer noch in seinem Early Access und verkaufte bereits über 5 Millionen Exemplare. Das Spiel soll in Q4 2017 starten.
---