PC Spiele: 4. April-Woche in Trailern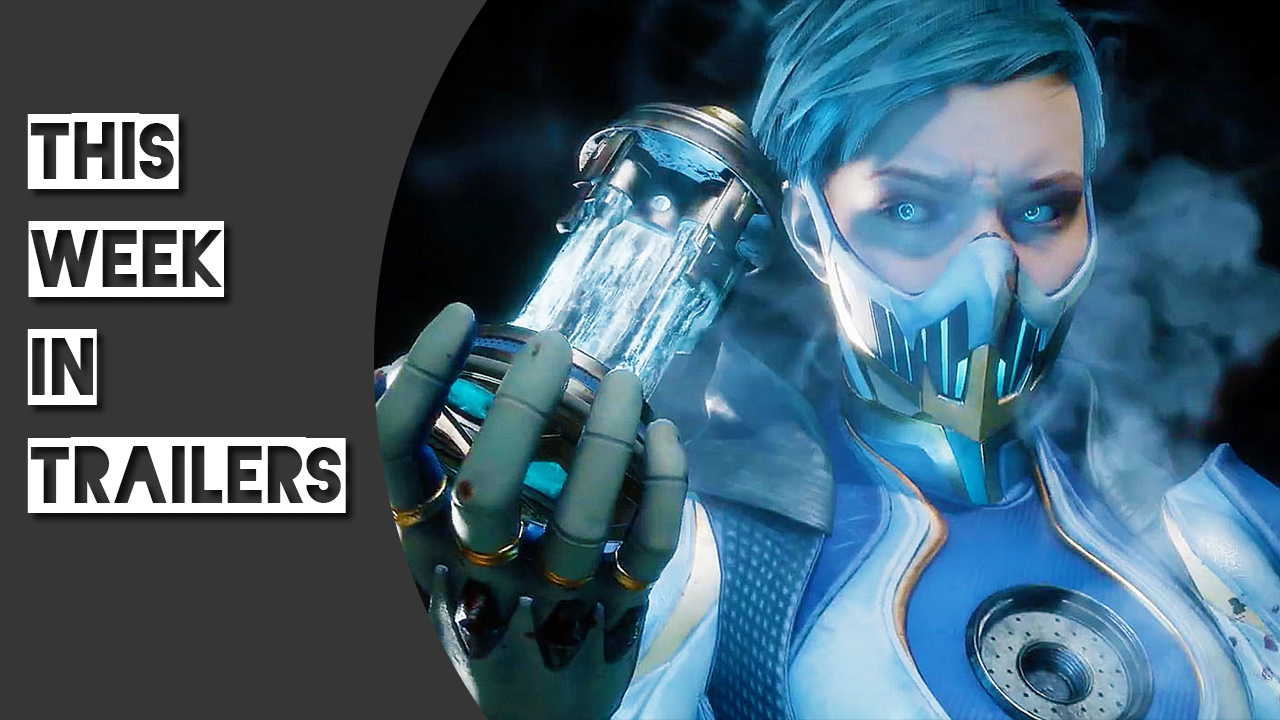 ---
Mortal Kombat 11 — Official Frost Reveal Trailer
---
---
Nur einen Tag vor dem Start enthüllte NetherRealm offiziell die letzte Figur, um Mortal Kombat 11 's Roster – Frost abzuschließen. Dies war jedoch keine Überraschung, da Bilder und Videos von Frost vor der Enthüllung durchgesickert sind.  Ihr offizieller Trailer ist jedoch mit einer Vielzahl eisiger Bewegungen sowohl von ihr als auch von Sub-Zero vollgepackt, wobei ihr Tod letztendlich das erfrorene Gehirn und die Wirbelsäule in einen mechanischen Körper verpflanzt.
---
Tamarin — Announcement Trailer
Rare, einst als einer der besten Spieleentwickler der Welt angesehen, hat einen neuen 3D-Plattformer namens Tamarin angekündigt. Wie erwartet, ist das Spiel stark von Banjo-Kazooie auf der Plattformseite inspiriert, es enthält jedoch auch Elemente aus der dritten Person, die denen von Ratchet & Clank ähneln. Hoffentlich erleidet es nicht dasselbe Schicksal wie Yooka-Laylee, ein ähnlicher Titel, der die Kickstarter-Rekorde brach, aber letztendlich zu gemischten Kritiken kam.
---
Dark Future Blood Red States — Official Trailer
Falls du es noch nicht weißt,  handelt es sich bei Games Workshop um etwas mehr als nur um Warhammer. In der Tat adaptiert Auroch Digital eine postapokalyptische Fahrzeugkampftischplatte aus dem Katalog des Verlegers namens Dark Future in ein Videospiel. Du kannst im Trailer nachschauen, wie es übersetzt wird, was angesichts der Ähnlichkeiten einige Mad Max-artige Vibes ergibt. Das Spiel startet am 16. Mai und kann jetzt auf Steam zu deiner Wunschliste hinzugefügt werden.
---
Project Winter — Launch Date Reveal Trailer
---
---
Project Winter, das Multiplayer-Survival-Spiel mit einem gewissen Twist, verlässt im nächsten Monat den Early Access. Other Ocean Interactive hat angekündigt, dass das Spiel ab dem 23. Mai in einem neuen Trailer 1.0 vorgestellt werden soll, in dem das einzigartige Konzept des Spiels gezeigt wird. 8 Spieler werden in Gruppen zusammengefasst, um es aufzubauen und zu überleben. Was Project Winter unterscheidet, ist, dass einer der acht zufällig als Verräter bestimmt wird, um die anderen sieben zu töten.
---
Fortnite X Avengers Endgame Trailer
---
---
Epic Games ist mit dem Fortnite X Avengers Endgame Crossover ein absoluter Hingucker. Die Spieler werden nicht nur wieder gegen Thanos antreten können, sondern auch mit den ikonischen Waffen, die von den Avengers selbst getragen werden. Der Teaser zeigte den Schild von Captain America, die Repulsor-Blaster von Iron Man, Hawkeyes Bogen und Thors Stormbreaker. Springe jetzt auf den LTM, bevor es vorbei ist.
---
Madden 20 — Reveal Trailer: Face of the Franchise
EA Sports hat endlich das diesjährige Madden-Angebot, Madden 20, veröffentlicht, dass im August auf den Markt kommen soll. In diesem Jahr wird der Quarterback Patrick Mahomes von Kansas City Chiefs als Cover-Athlet fungieren. Mahomes war 2018 NFL MVP und Offensivspieler des Jahres. In Bezug auf das Spiel selbst wird Madden 20 einen neuen Karrieremodus namens Face of the Franchise einführen: QB1, der möglicherweise auf The Journey der FIFA basiert.
---
League of Legends — Yuumi The Magical Cat Champion Trailer
---
---
Der letzte Champion von League of Legends ist eine Zauberbuchreitkatze, die eine Vorliebe für mächtige Zauber hat. Yuumi spielt die Rolle der Unterstützung und kann sich mit Verbündeten zusammen schließen, wodurch sie außer durch Türme nicht anvisiert werden und ihren Fähigkeiten neue Effekte hinzufügen kann. Riot arbeitet immer noch an ihren Zahlen, aber sie wird ab dem 30. April auf den Beta-Servern verfügbar sein. Sie wird am 14. Mai in die Liste aufgenommen.
---
A Plague Tale Innocence — Uncut Gameplay Trailer
---
---
A Plague Tale Innocence ist ein Spiel, welches du auf deinem  Radar behalten solltest, wenn auch nur, weil es sich derzeit ganz anders als alles andere auf dem Markt befindet. Wenn du zum ersten Mal von dem Spiel erfährst, solltest du das acht Minuten unbeschnittene, in dieser Woche veröffentlichte Focus Home Interactive-Spiel eine gute Vorstellung davon vermitteln, wie sich die Rätsel im Spiel entwickeln werden. Es gibt auch eine spannende Geschichte zwischen zwei entfremdeten Geschwistern, die dich süchtig machen werden.
---
Und das wars für die Trailer-Sammlung dieser Woche. Besuche uns nächste Woche, um mehr über die neuesten Trailer zu erfahren.
---