Neue PlayerUnknown's Battlegrounds Waffe kommt mit neuem Patch!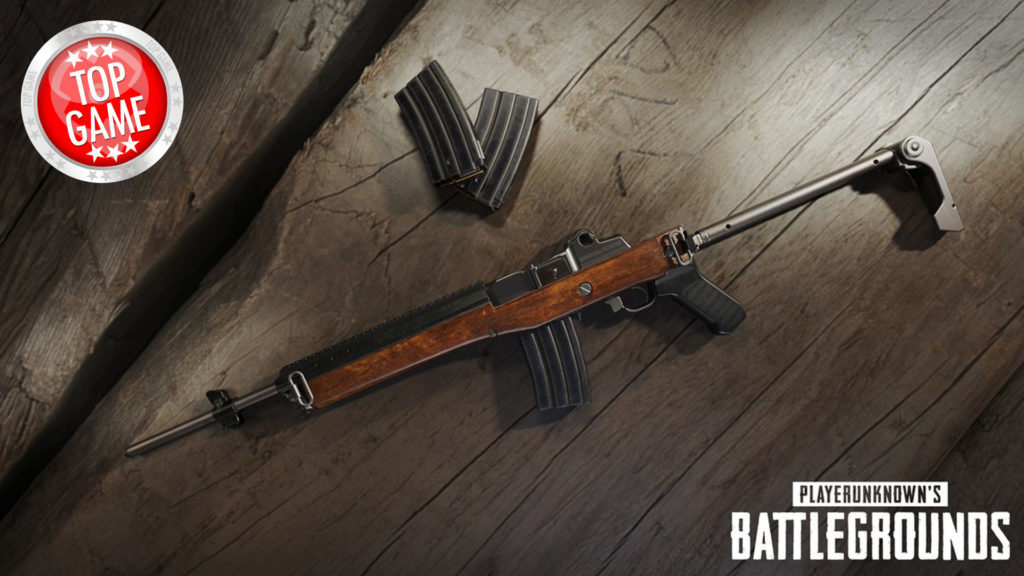 ---
Ein neuer Patch, der nächste Woche herauskommt, bringt die neue PlayerUnknown's Battlegrounds Waffe, wie von Bluehole im offiziellen Twitter-Account des Spiels angekündigt. Die neue Waffe, die so genannte Mini-14, wird dem Spiel hinzugefügt, nachdem der Patch veröffentlicht wurde.
---
---
Die Mini-14 wird ohne Kasten-exklusiv sein, was bedeutet, dass die Spieler diese Waffe an Orten in der ganzen Karte finden können.
New @PUBATTLEGROUNDS weapon alert!

After next week's update, Mini-14 will be available all over the island of Erangel. #ThisIsBattleRoyale pic.twitter.com/ujjcyxYiLo

— PLAY BATTLEGROUNDS (@PUBATTLEGROUNDS) September 8, 2017
Abgesehen von der Einführung der neuen Waffe, wird der neue Patch auch den Nebelwetter-Effekt mitsich bringen. Ein Sneak Peek wurde auf Twitter zur Feier des Spiels bei 1 Million gleichzeitiger Spieler auf Steam gezeigt.
To celebrate 1M+ CCU, here's a sneak peak at the new Foggy Weather Effect coming to @PUBATTLEGROUNDS in our next update… pic.twitter.com/8Oox5O7EKc

— PLAYERUNKNOWN (@PLAYERUNKNOWN) September 8, 2017
Die Patch-Meldungen sind noch nicht veröffentlicht. Die Spieler erwarten auch, dass das neue Vaulting-System in das Update aufgenommen wird.
---
Wir sind gespannt! Was meinst du? Hinterlasse uns und anderen Dein Feedback in den Kommentaren!
---