NBA 2K 16 CD KEY TOP DEAL
NBA 2K ist wieder da und zwar mit NBA 2K16, dem realistischsten NBA-Erlebnis aller Zeiten. Der Filmemacher Spike Lee Mach dich bereit, für eine Reise durch die NBA und sei der Trainer eines NBA-Teams oder erweitere deine Fähigkeiten online, indem du Spielern aus aller Welt entgegentrittst. Flüssige Bewegungen, die noch nie so realistisch waren wie in NBA 2K und die neuen Animationen ermöglichen einen nie dagewesenen Spiele Spaß. Das einzigartige Coverdesign mit den NBA-Stars Stephen Curry, Anthony Davis und James Harden toppen dieses authentischsten NBA-Spiel Erlebnis nur noch.
---
[sws_button class="" size="sws_btn_large" align="sws_btn_align_center" href="https://www.keyforsteam.de/nba-2k16-key-kaufen-preisvergleich/" target="_blank" label="NBA 2K16 | CHECK DEN DEAL" template="sws_btn_apple" textcolor="#ffcc66″ bgcolor="#ffcc66″ bgcolorhover="#ffcc66″ glow="sws_btn_glow_blue"] [/sws_button]
---
Brandheiße DJs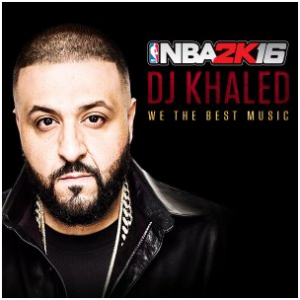 DJ Khaled, DJ Mustard und DJ Premier bringen einen der umfangreichsten und dynamischsten Soundtrack mit über 50 Titeln in 5 Playlists und exklusiven Versionen.
Mit Legenden antreten
12 neue legendäre Teams mit Spielern der epischsten Kader der letzten 15 Jahre wollen endlich zeigen, was in ihnen steckt.
Europaleague-Basketball
Wähle eines von 25 europäischen Teams. Ganze 8 neue Teams gesellen sich zu den Meistern der League wie Real Madrid, Fenerbahçe Ülker und der FC Bayern München.
---
Deine Karriere – A Spike Lee Joint
Die intensivste Story bisher wurde vom Genie Spike Lee geschrieben und in Szene gesetzt. Und sogar an deinen freien Tagen, kannst du mache, was du willst. Sichere dir Bonus- Inhalte durch persönliche Kontakte, schließe lukrative Sponsorenverträge und verdiene die brandneue Live-Training-Umgebung.
2K Pro-Am
Ein spektakulärer neuer Modus, der speziell für deinen Charakter entworfen wurde. Erlebe ein echtes 5-gegen-5-Basketball-Erlebnis oder schließe dich mit Freunden zusammen und entwerft ein benutzererstelltes, individuelles Logo, Trikot & Hallen in denen ihr die perfekte Crew abgebt.
Verbessertes Gameplay
Die neue Motion-Engine erzeugt, detaillierte und hyper-realistische Bewegungen inklusive neuer Ball- & Korb-Physiken. Sogar die Spielerinteraktionen führen zu einem intensiveren und authentischen Erlebnis.
---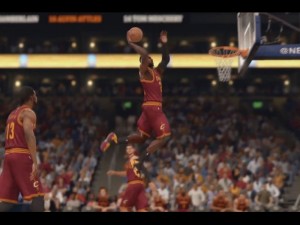 Systemanforderungen:
Minimum:
OS: Windows 7 64-bit, Windows 8.1 64-bit or Windows 10 64-bit
Processor: Intel Core2 Duo or better (SSE3 or later)
Memory: 4 GB RAM
Graphics: DirectX 10.1 compatible (512 MB) or better
DirectX: Version 10
Hard Drive: 50 GB available space
Sound Card: DirectX 9.0x compatible
Additional Notes: Dual-analog gamepad; Additional Notes: Initial installation requires one-time internet connection for Steam authentication; software installations required (included with the game) include DirectX and Visual C++ Redistributable 2010.
Empfehlung:
OS: Windows 7 64-bit, Windows 8.1 64-bit or Windows 10 64-bit
Processor: Intel Core i5 or better
Memory: 4 GB RAM
Graphics: DirectX 11 compatible (2 GB) or better
DirectX: Version 11
Hard Drive: 50 GB available space
Sound Card: DirectX 9.0c compatible sound card
Additional Notes: Dual-analog gamepad