Ms. Marvel wurde als 6. spielbare Figur in Marvel's Avengers enthüllt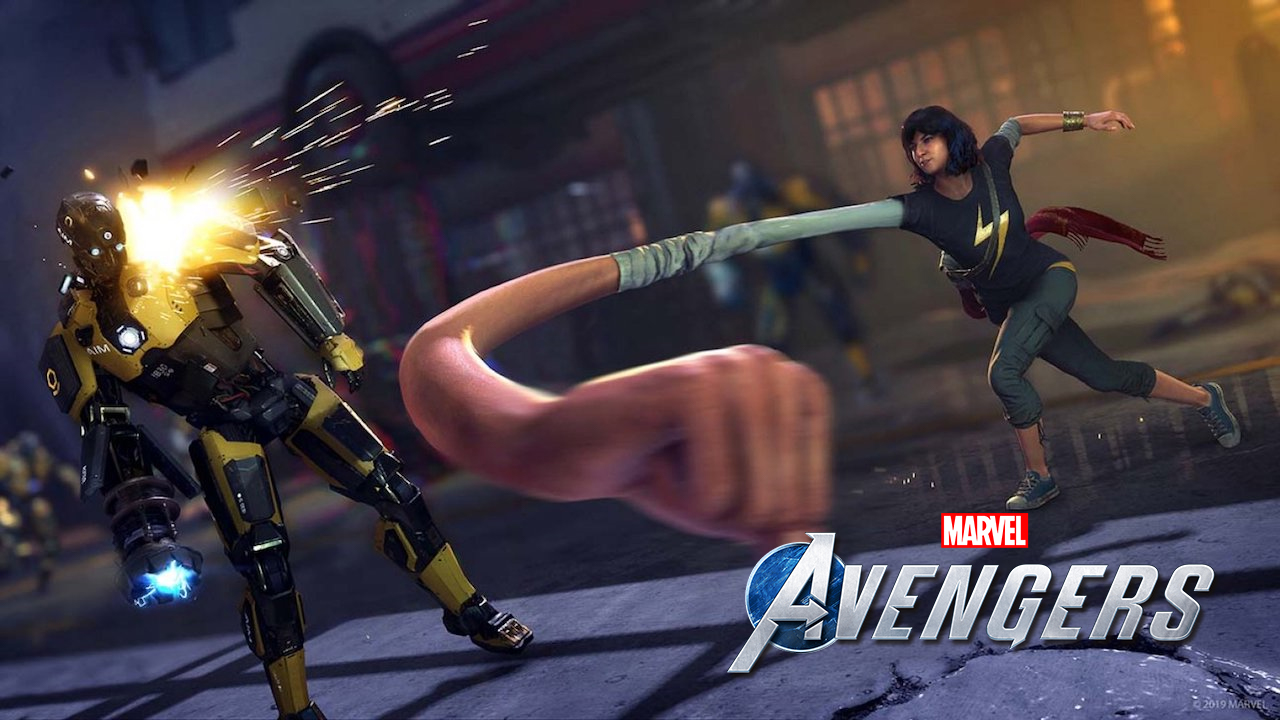 ---
Crystal Dynamics und Square Enix haben einen neuen Trailer für ihr kommendes Superhelden-Actionspiel Marvel's Avengers veröffentlicht. Der Trailer enthüllt Kamala Khan, auch bekannt als Ms. Marvel, als die sechste spielbare Figur für das Spiel.
Khan wurde während der A-Day-Katastrophe einem "Terrigen Nebel" ausgesetzt, woraufhin sie die Macht erhielt, ihre Größe zu dehnen, zu erweitern und sogar zu verändern. Du kannst sie hören, wie sie sich auf diese letzte Kraft als "Embiggen" im Anhänger bezieht. Sie scheint auch ein wichtiger Teil der Geschichte des Spiels zu sein, da die Informationen, die sie besitzt, die Avengers dazu zwingen, sich wieder zusammenzusetzen.
Du kannst dir den kompletten Kamala Khan Embiggen Trailer unten ansehen:
Die Erzähldesignerin Hannah MacCleod sagte GamesRadar während eines Interviews, dass Khans Kräfte "ein völlig neues Element in unser Spiel einbringen und unseren Kampf und unsere Erforschung völlig einzigartig machen". Wir können kurz sehen, wie Khan ihre Streckkräfte einsetzt, um die Traversierung im Anhänger zu erleichtern.
MacCleod sagte auch, dass sich das Spiel wirklich auf Kamala Khan konzentriert. Sie ist diejenige, die die ganze Geschichte erzählt. Die Fans entdeckten sie auch im Gameplay-Video von San Diego Comic-Con, als ein junges Mädchen während der A-Day-Angriffssequenz nach ihren Geschwistern rief.
Hier ist ein Blick auf die Entstehung der Figur für das Spiel in einem Behind the Scenes-Video:
---
Sie werden als junge Heldin zusammen mit Iron Man, The Hulk, Thor, Captain America und Black Widow spielen können, wenn das Spiel am 15. Mai 2020 für PC, Xbox One und PlayStation 4 startet.
---