Mount and Blade 2: Bannerlord startet im nächsten Monat in Early Access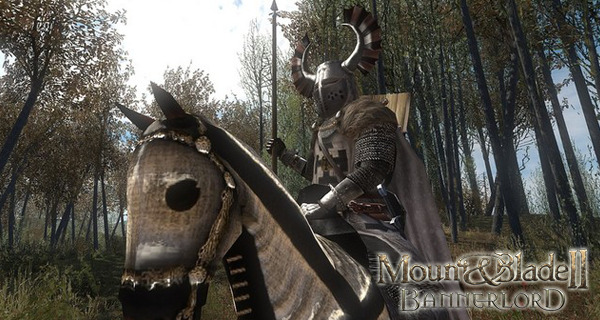 Mount and Blade 2: Bannerlord kommt nächsten Monat zum Early Access. Das Spiel war fast ein Jahrzehnt lang in der Entwicklung und wurde 2012 angekündigt. Die Ereignisse des Spiels liegen 200 Jahre vor denen von Mount and Blade: Warband.
---
---
Es wird ein hybrides Action-Strategiespiel angeboten, das First- und Third-Person-Nahkampf-Action miteinander verbindet. Die Spieler können ihren Kommandanten auf dem Schlachtfeld direkt kontrollieren. Sie können ihre eigene Armee aufstellen, um sie in die Schlacht zu führen. Das Spiel bietet außerdem einen Kampagnen- und einen Mehrspieler-Modus. Im Mittelpunkt der Kampagne steht die Geschichte, in der das Kalradianische Reich am Rande des Zusammenbruchs steht und verschiedene Fraktionen die Kontrolle über den Kontinent übernehmen sollen. Der Mehrspielermodus wird sich hauptsächlich auf Schlachten konzentrieren.
Hier ist die Ankündigung des frühen Starts des Spiels über Twitter:
Mount & Blade II: Bannerlord will be released in Early Access on 31st March 2020. The game will be available for purchase through Steam, Epic Games Store, and TaleWorlds website, for $49.99/€49.99/£39.99. pic.twitter.com/vIGe2Is4tg

— Mount & Blade (@Mount_and_Blade) February 19, 2020
Das Spiel bietet eine umfangreiche Charaktererstellung, bei der die Spieler ihre Charaktere und ihren Spielstil entwickeln können. Die Preise würden wie in einer realen Wirtschaft je nach Angebot und Nachfrage im Spiel schwanken.
Mount and Blade 2: Bannerlord wird auf Early Access via Steam, Epic Games Store und der TaleWorlds-Website starten. Das Spiel ist für $49,99 erhältlich.
Freuen Sie sich auf die Einführung von Mount and Blade 2: Bannerlord für Early Access? Sagen Sie es uns in den Kommentaren unten!
---