Microsoft investiert in koreanischen Entwickler für Blockchain-Videospiele
Microsoft hat Millionen in ein koreanisches Unternehmen für Blockchain-Videospiele investiert.
Von  
  Daniel  |  

  gamepartner78

Wichtige Fakten
Microsoft hat in einen koreanischen Entwickler investiert, der für Blockchain-Spiele bekannt ist.

Wemade besitzt auch ein Blockchain-Mainnet und eine NFT-Auktionsseite.

Phil Spencer von Microsoft hat einmal gesagt, dass Blockchain-Spiele "ausbeuterisch" sind.
MICROSOFT WILL BLOCKCHAIN-SPIELE HERAUSBRINGEN
---
Microsoft hat in ein koreanisches Videospielunternehmen investiert, das in den Bereich der Blockchain-Spiele einsteigen will.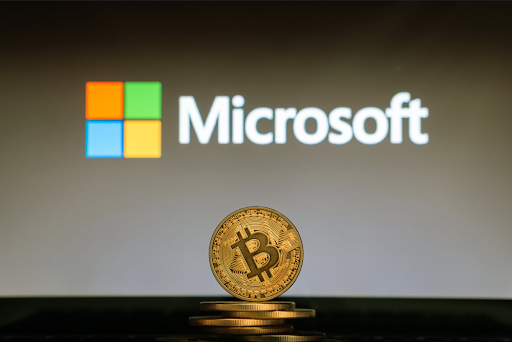 Microsoft investiert 46 Millionen Dollar in Wemade, ein koreanisches Videospielunternehmen, das im Jahr 2000 gegründet wurde und für seine PC- und Handyspiele, wie das MMORPG Legend of Mir, bekannt ist.
Laut Wemade ist ihr Spiel MIR4 das "erste gut gemachte Blockbuster-Blockchain-Spiel der Welt".
Wemade besitzt auch ein Blockchain-Mainnet namens Wemix 3.0, das für den Austausch und die Verifizierung von Kryptowährungen verwendet wird.
Das Unternehmen hat auch eine NFT-Auktionsseite, ein weiterer Bereich der Blockchain, der in den letzten 24 Monaten eine Gegenreaktion erlebt hat.
Es ist unklar, was Microsofts Investition bedeuten wird oder wie Microsoft plant, voranzukommen, da es erst im Juni war, als Head of Gaming Phil Spencer sagte, dass sich Blockchain-Spiele "eher ausbeuterisch als unterhaltsam anfühlen."
---
XBOX GAME PASS PC GÜNSTIG KAUFEN BEI KEYFORSTEAM
---
KeyForSteam ist der beste Ort, um die besten Spiele zu den niedrigsten Preisen zu kaufen, und wir haben sogar eine Browsererweiterung, die Ihnen hilft, die besten Rabattcodes, Gutscheine und Preise sofort zu finden.
Lade dir die KeyForSteam-Browsererweiterung kostenlos herunter – SPAREN SIE GELD
Für die neuesten Nachrichten über Videospiele, Trailer und die besten Angebote solltest du uns ein Lesezeichen setzen.
Auf unseren Shop-Seiten findest du die besten und günstigsten Online-Angebote für Xbox Game Pass CD-Keys, Spielecodes, Geschenkkarten und Antivirus-Software von verifizierten CD-Key-Verkäufern.
---
WEITERE RELEVANTE ARTIKEL
---