Microsoft E3 2017 Ankündigungen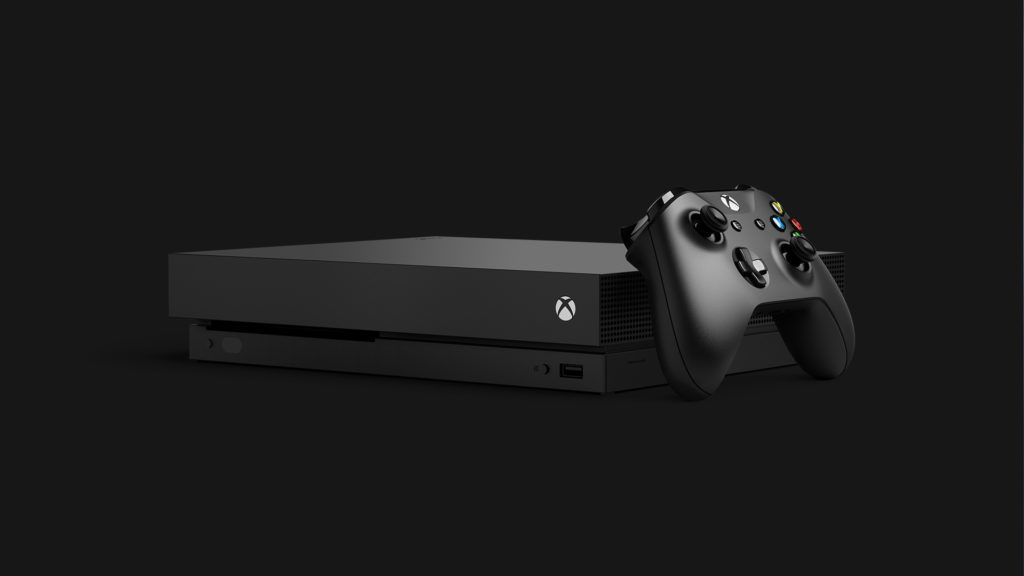 Die Pressekonferenz von Microsoft E3 2017 ist eine, die mit großartigen und aufregenden Enthüllungen vollgepackt ist! Die neue Xbox wurde enthüllt, komplett mit all den saftigen Details, die du brauchst! PLUS! Schau dir einige Spiele an, die in den folgenden Monaten für die XBox herauskommen! Wir haben sie in unserer Liste unten vorgestellt!
---
Microsoft E3 2017 Ankündigungen
Projekt Skorpion ist jetzt Xbox One X
Ja, das ist richtig! Microsofts kommende Konsole, die zuvor als Project Scorpio bezeichnet wurde, heißt jetzt Xbox One X. Diese wird als Microsofts leistungsstärkste Konsole gemeldet, laut Gamespot. Hier ist der Grund:
Sie ist mit einer 8-Core CPU, einem Six-Teraflop GPU und 12 GB GDDR5 RAM ausgestattet
Sie hat 4K-Auflösung und führt Supersampling auf 1080p-Displays durch
Sie ist die kleinste Konsole von Microsoft
Die Xbox One X wird ab dem 7. November 2017 verfügbar sein und kostet $ 500 in den USA. Auf anderen Territorien: £ 449, € 499, CA $ 599 und AU $ 649.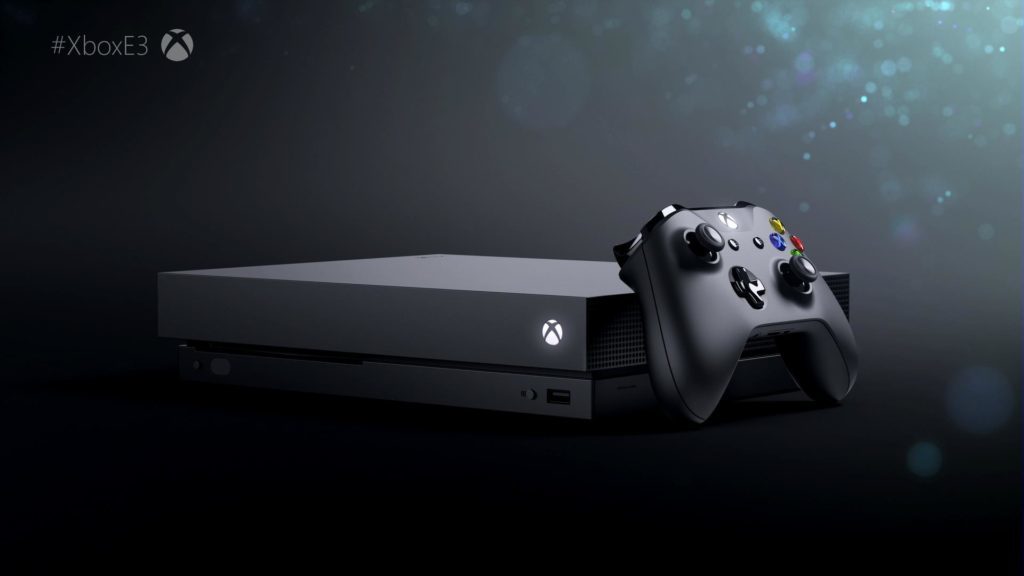 ---
Andere Kommende Xbox Ankündigungen
Hier sind alle anderen Ankündigungen im Zusammenhang mit der Xbox:
Die Xbox One Backwards Kompatibilitätsfunktion wird erweitert, was bedeutet, dass es nun die ursprünglichen Xbox-Spiele auf der Oberseite der Xbox 360-Spiele unterstützt, die derzeit auf der Konsole abspielbar sind. Diese Funktion wird noch in diesem Jahr hinzugefügt.
Microsoft wird kostenlos 4K Updates auf fünf "First-Party-Spiele" herausbringen: Gears of War 4, Forza Horizon 3, Killer Instinct, Halo Wars 2 und Minecraft. Dies ist so, damit diese Spiele bei 4K als Teil des Xbox One X Enhanced Programms laufen.
Abgesehen von den fünf aufgeführten Spielen erhalten mehr als 30 Drittanbieter-Spiele auch kostenlose Patches für die 4K-Unterstützung für die Xbox One X. Einige der Spiele sind: Rocket League, Final Fantasy XV, Ghost Recon Wildlands und Resident Evil 7 .
---
Anthem
Auf der Xbox One X läuft das Gameplay für BioWares neue IP, Anthem.
---
Assassin's Creed Ursprung
Ubisoft's Assassin's Creed Origins, welches bestätigt wurde, in Ägypten eingestellt zu sein, wurde angekündigt. Es wird am 27. Oktober 2017 veröffentlicht werden und mit 4K Gameplay für die Xbox One X herauskommen.
Assassin's Creed Origins erzählt die Geschichte des letzten Madjay namens Bayek. Er ist auch der Beschützer seiner eigenen Gemeinde. Das Spiel wird diesmal tiefere RPG-Elementen haben. Sein Kampf ist ähnlich wie in Dark Souls, aber es legt mehr Wert auf Gegenmaßnahmen. Es gibt auch eine langsam-mo Jump Bewegung, wenn du mit einem Bogenschießt. Dein Transportmittel umfasst Reiterkämpfe. Ein Raubvogel wird auch dein Helfer sein, wenn du Bereiche er kundschaften willst, die für dich interessant sind.
---
Black Desert Online
Das MMORPG Black Desert Online wird eine Konsolenversion haben, die auf der Xbox One als exklusive Konsolenversion gestartet wird. Es wird auch später auf der Xbox One X verfügbar sein. Der Start ist Anfang 2018.
---
Crackdown 3
Crackdown 3 ist ein Open-World-Action-Abenteuer-Spiel auf dem PC und der Xbox One b dem 7. November. Der Trailer mit Terry Crews wurde gezeigt.
---
Dragon Ball FighterZ
Geplant für die Freigabe Anfang 2018, Dragon Ball FighterZ Features 3v3 Schlägereien in 2D. Freu dich auf Kämpfer wie Goku, Majin Buu, Cell, Frieza und mehr von deinen Lieblings-Dragon Ball Charakteren!
---
Forza Motorsport 7
Forza Motorsport 7 ist am 3. Oktober für die Veröffentlichung bereit und steht auf der Xbox One und dem PC zur Verfügung. Es wird auch bald auf der Xbox One X verfügbar sein.
Zu den Features des Spiels gehören:
Mehr als 700 Autos, darunter 2018 Porsche GT 911 2RS
Der Hafeet Bergpass
Dynamisches Wettersystem
---
ID @ Xbox Spiele
Dies sind die Spiele unter dem ID @ Xbox Banner:
Cuphead 
startet am 29. September auf dem PC und der Xbox One. Dieser 2D Platformer ist ein Spiel für die Xbox und für Windows 10.
---
Deep Rock Galactic
Vom Team hinter dem Goat Simulator und Sanctum kommt Deep Rock Galactic, ein Shooting-Spiel, dass exklusiv für die Xbox One ist. Es verfügt über Team-basierten Kampf, mit einigen Handwerken an der Seite.
Ori and the Will of the Wisps
Das ist die Fortsetzung von Ori and the Blind Forest. Ein Release-Datum wurde noch nicht angekündigt, jedoch wurde ein filmischer Trailer aufgedeckt.
---
The Last Night and The Artful Escape 
Diese beiden Indie-Spiele kommen auch auf die Xbox One. Ein Veröffentlichungstermin für beide Spiele ist noch nicht bekannt.
Tacoma
Nach seiner Verzögerung im vergangenen Jahr bekommt Tacoma endlich ein Release-Datum. Das Spiel wird am 2. August veröffentlicht und steht dann auf dem PC und der Xbox One zur Verfügung.
---
Super Lucky's Tale
Dies ist ein Xbox Play Anywhere Spiel, dass am 7. November veröffentlicht wird.
---
Life is Strange: Before The Storm
Life is Strange: Before The Storm ist endlich angekündigt! Seine erste Episode kommt am 31. August. Die Serie wird insgesamt drei Episoden haben und die Charaktere aus dem vorherigen Life is Strange Spiel beinhalten.
---
Metro: Exodus
Metro: Exodus ist die Fortsetzung von Metro: Last Light. Es wird 2018 auf allen Plattformen einschließlich der Playstation 4 veröffentlicht werden. Das Spiel verfügt über eine offene Welt, die erste in der Serie.
---
Minecraft
Microsoft hat angekündigt, dass Minecraft die Cross-Play-Funktionalität haben wird. Spieler können zwischen Plattformen wie dem PC, Nintendo Switch (durch Better Together), mobile und virtuelle Realität spielen.
Ein neues Pack wird auch in einem Update kommen, das erwartet wird, um aktualisierte Visuals und grafische Effekte zu bringen. Unter diesen Verbesserungen sind "dynamische Schatten, Beleuchtung  durch den Nebel, Bewegung in Blättern und Gras, neue Texturen für Mobs und Dorfbewohner, Direktes Licht, Grenzen Hervorhebung und vieles mehr", wie vom Entwickler erwähnt.
---
PlayerUnknown's Battlegrounds
Xbox One Spieler, freut euch! Der Hit, das Battle Royale PC Spiel PlayerUnknown's Battlegrounds kommt endlich auf die  Xbox One! Das Spiel wird in diesem Jahr gestartet werden. Es wird auch später auf der Xbox One X mit 4K und HDR Unterstützung erscheinen.
---
Sea of Thieves
Das Multiplayer-Piratenspiel Sea of Thieves, dass ursprünglich für eine Freigabe für 2017 geplant war, wurde bis 2018 verzögert, hat Microsoft angekündigt. Während der Veranstaltung wurde ein verlängertes Gameplay-Video gezeigt.
---
State of Decay 2
State of Decay 2, die Fortsetzung des offenen Welt Zombie-Überleben Spiel State of Decay, wurde bestätigt, dass im Frühjahr 2018 kommen wird. Microsoft hat ein erweitertes Gameplay vorgestellt, welches sich auf den Online-Co-op konzentriert.
---