Metro Exodus Die Expansion The Two Colonels jetzt möglich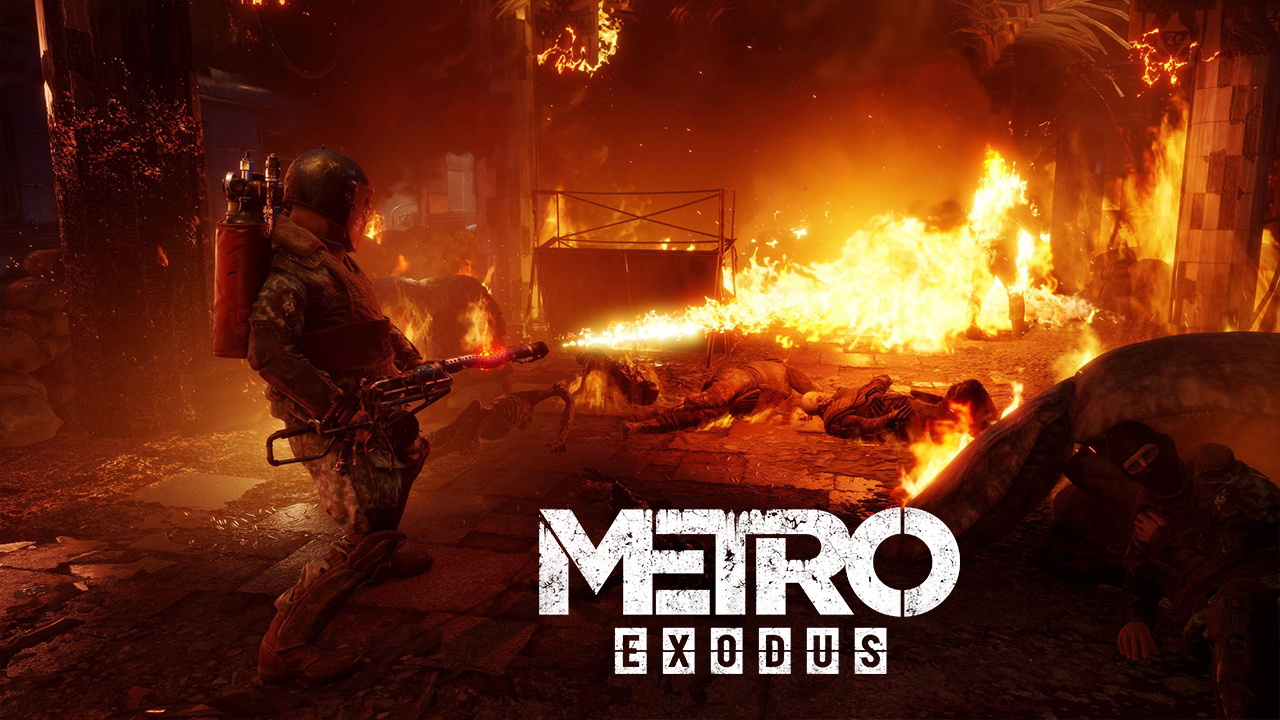 ---
4A Games hat die erste Erweiterung für Metro Exodus namens The Two Colonels gestartet. In der Erweiterung übernehmen die Spieler die Rolle des Oberst Miller, während er die Schritte des Oberst Chlebnikow nach Nowosibirsk zurückverfolgt, um herauszufinden, was mit seinen Bewohnern passiert ist.
---
---
Metro Exodus änderte die Serie durch die Einführung von Sandbox-Umgebungen. Obwohl diese nicht wirklich offen waren, wich sie vom lineareren Ansatz der ersten beiden Spiele ab. The Two Colonels ist eine Hommage an 2033 und Last Light, indem sie die Spieler auf ein klaustrophobisches, geschichtengesteuertes Abenteuer zurück in den Untergrund entführen. Außerdem verfügt sie über eine neue Waffe – den Flammenwerfer -, die sich perfekt eignet, um Korridore voller Bösewichte zu verlassen.
Sie können sich den The Two Colonels Launch Trailer unten ansehen, aber achten Sie darauf, dass er Spoiler enthalten kann, wenn Sie die Hauptkampagne noch nicht abgeschlossen haben.
Sie können The Two Colonels als Zusatzkauf oder als Teil des Expansionspasses erwerben.
Apropos Erweiterungspass, eine zweite Erweiterung ist ebenfalls in Arbeit. Es wird als Sams Geschichte bezeichnet und folgt der Geschichte einer US-Marine, die in Moskau diente, als das Harmagedon ausbrach. Die Spieler werden sehen, wie er versucht, seinen Weg nach Hause in einem brandneuen, storygesteuerten Abenteuer zu finden. Sams Geschichte soll Anfang 2020 erscheinen.
---
Metro Exodus The Two Colonels ist jetzt auf PC, Xbox One und PlayStation 4 verfügbar.
---
AUCH AUF KEYFORSTEAM NEWS
---
| | |
| --- | --- |
| | Microsoft hat gerade weitere Details darüber veröffentlicht, was sie auf der Gamescom 2019 präsentieren werden. Lesen Sie weiter für die Details und einen kurzen Teaser vom Verlag. |
---