Mehr über den "Outsider" im Dishonored Death of the Outsider Trailer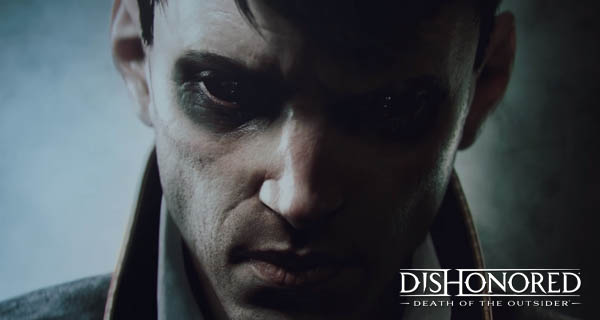 ---
Ein neuer Dishonored Death of the Outsider Trailer wurde von Bethesda Softworks veröffentlicht, und es geht um den "Black-eyed Bastard" selbst – den Outsider.
---
---
Das Video ist nur etwa zweieinhalb Minuten lang und zeigt Harvey Smith, den Creative Director von Arkane Studios. Hier erklärt er, wer der Outsider ist und warum Daud und Billie kommen, um ihn zu holen.
Der Outsider ist eine übernatürliche Figur, die in der Lage ist, eine individuelle Großmacht noch mehr Macht zu geben, dann schaut er dieser Person zu, ob sie diese Kräfte für das Gute oder für das Böse nutzen. Er ist ruhig, geheimnisvoll und distanziert. Er ist nicht unbedingt böse , aber auch nicht gut Der Outsider wird sogar als eine ernste Person von Smith beschrieben.
Du kannst das komplette Video über den Outsider im Dishonored Death of the Outsider Trailer unten ansehen:
Andere Dinge, die im Video besprochen wurden, sind deine Möglichkeiten, das Spiel zu spielen. Du kannst es wirklich durchspielen und es beenden, ohne jemanden zu töten und dich nur heimlich durch das Spiel zu bewegen. Die andere Möglichkeit ist, deinen Weg durch das Spiel zu erkämpfen und den Rang zu bekommen!
---
Dishonored 2 Death of the Outsider startet am 15. September für den PC, die PlayStation 4 und Xbox One.
---