MAD MAX | Free-CD-Key Gewinnspiel
Mad Max ist ein post-apokalyptisches, Fahrzeugkampf-Videospiel in einer offenen Welt. Entwickelt von Avalanche Studios und von Warner Brothers Interactive Entertainment veröffentlicht, basiert dieses Spiel auf der bekannten Mad Max Film-Reihe. Die Geschichte beginnt, als Max zu den Plains of Silence reist. Er kommt von der Straße ab und trifft auf einem Haufen Banditen, die versuchen, sein Auto zu stehlen. Zeuge der gesamten Veranstaltung ist Chumbucket ein Einsiedler und brillanter Mechaniker, der Max hilft. Zusammen bilden sie eine unglaubliche Allianz, und bauen die ultimative Maschine – das Magnum Opus.
Genießt Ihr Fahrzeug-Schlachten? Dann ist dieses Spiel definitiv etwas für Euch!
Bitte einloggen um einen Coupon einzulösen
Mad Max Free-Cd-Key Gewinnspiel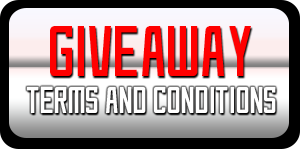 Das System ist ähnlich wie eine Lotterie aufgebaut, je mehr Aufträge Du erfüllst, desto mehr Tickets gewinnst Du. Mit jedem Ticket erhöhst Du Deine Chance auf Deinen Mad Max Free CD-Key und bekommst am Ende auch noch Deinen Geschenk Coupon über 2.000 Reward Punkte.
Das einloggen in das Gewinnspiel Widget erfolgt mit Eurer Email Adresse oder via Facebook Login. Wenn Ihr Euch via Facebook Login anmeldet und selbst nicht zum Gewinnspielende auf unsere Gewinnspiel oder Social Media Fanseiten schaut, lauft Ihr Gefahr, dass Ihr Euren Gewinn verpasst. Wir hatten es in der Vergangenheit leider mehrfach erlebt, dass die Gewinner sich nicht gemeldet haben und wir keine Email Adresse hatten um Euch zu kontaktieren. Wir empfehlen daher die Anmeldung via Email Adresse um sicher zu gehen, dass Ihr eine Gewinnbenachrichtigung erhaltet.
Das Gewinnspiel läuft bis zum 06. September 2015
Ihr könnt Mad Max bereits ab dem 04.09.2015 vorbestellen, schaut dazu einfach in unseren Preisvergleich:
---
SPREAD THE WORD TO YOUR FRIENDS & EARN POINTS!
[mycred_share_this href="facebook"]Facebook Share[/mycred_share_this] • [mycred_share_this href="google"]Google Share[/mycred_share_this] • [mycred_share_this href="twitter"]twitter Share[/mycred_share_this]