Macht euch auf die Ori and the Will of the Wisps in ihren intensiven Bosskämpfen gefasst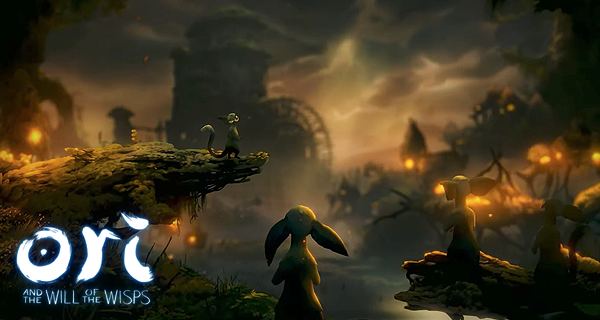 Ori and the Will of the Wisps-Entwickler Moon Studios hat viele interessante Features enthüllt, auf die man sich freuen kann, wenn das Spiel am 11. März 2020 offiziell veröffentlicht wird. Eines der am stärksten ausgeprägten magnetisierenden Merkmale des Spiels sind die intensiven, mehrphasigen Bosskämpfe. Das Spiel bietet ""dreimal so viel Umfang und Ausmaß" wie Ori and the Blind Forest, und ein Teil der neu erweiterten Welt sind massive Kreaturen, die als Verlorene bezeichnet werden.
---
---
Laut Moon Studios ist es das Ziel, niemals einen Boss-Kampf zu haben, bei dem die Spieler einen riesigen Boss besiegen, und das war's dann auch schon. Stattdessen erstrecken sich die Bosskämpfe über mehrere Phasen. Das vorgestellte Beispiel ist eines, bei dem der Spieler eine Kreatur im Kampf besiegt, die sich dann in einer nagelneuen Fluchtsequenz einreiht, in der der Spieler von einem unerschrockenen, unerschütterlichen Feind gejagt wird.
Darüber hinaus sind die Bosse in die Geschichte des Spiels eingewoben, was diesen Kämpfen eine große Bedeutung verleiht. Dies, zusammen mit den mehrphasigen Bosskämpfen, macht den Kampf zu einer höchst lohnenden Mini-Eroberung an sich.
Ori and the Will of the Wisps wird ein äußerst verlockendes Spielerlebnis sein. Es ist eine deutliche Verbesserung gegenüber den Standards seines erfolgreichen Vorgängers, so dass sein Erfolg für viele nicht überraschend sein wird. Das Spiel enthält eine Vielzahl von Features, die viel Spannung versprechen, aber seien Sie bereit für die intensiven, fantastischen, mehrphasigen Bosskämpfe, die es besitzt.
Ori and the Will of the Wisps wird für PC und Xbox One veröffentlicht.
AUCH AUF KEYFORSTEAM NEWS
---
| | |
| --- | --- |
| | Die X019-Live-Show in London ist vollgepackt mit Spielankündigungen und Entwicklungs-Updates. Außerdem erfahren wir, welche Spiele zum Xbox Game Pass-Abonnementdienst hinzugefügt werden, darunter Ori und der Wille der Irrlichter. |
---