The Lost Pisces | NEWS!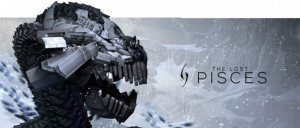 Das Open-World-Adventure bald auf Kickstarter
---
Eine Story, die wir alle kennen. – "Die kleine Meerjungfrau" von Hans Christian Andersen. In The Lost Pisces spielt diese Geschichte in einem futuristischen Atlantis.
Sirenum Digital hat für den 20. Februar den Start der Kickstarter-Kampagne angekündigt bei der sich alles um eine so genannte "Emotional A" dreht, künstlich-emotionale Intelligenz. Ein femininer Roboter macht sich auf die Reise, um eine unsterbliche Seele zu finden, da "sie" Angst hat, nur begrenzt zu existieren.

Atlantis wird in dieser Welt von The Lost Pisces von High – Tech und Mechanik dominiert in der gegen mächtige Maschinen gekämpft werden muss. Als Grundlage diente die Unreal Engine 4 als Kampfsystem. Die Emotionen des Spielers werden durch Kinect und Faceshift sehr realistisch dargestellt und in Verbindung mit Aktionen und Entscheidungen, die durch den Spieler bestimmt werden, entsteht ein formbarer, einzigartiger Charakter.
Ein Team aus drei visuellen Künstlern und jeweils einem Autor und Programmierer arbeitet bereits seit drei Jahren an The Lost Pisces und nun soll die Kickstarter-Aktion den erfolgreichen Abschluss der Entwicklungsarbeiten sicherstellen. Sollten mehr als 240.000 US-Dollar zusammenkommen, wird es sogar eine Version für die Xbox One geben.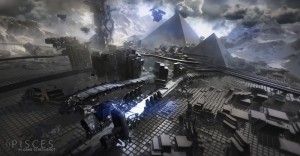 Wir sind neugierig geworden….