KYN CD Key | Let´s buy it!
Eine besondere Sommer Überraschung ist das Wikinger – Action Rollenspiel KYN.  Das Holländische Indie-Entwicklerduo von Tangrin Entertainment liefert uns ein flottes Kampfsystem, ein flexibles Charakter- und Skillsystem.
Kyn ist ein Einzelspieler-Action-RPG in einer fiktiven Wikinger-Spielwelt voller Götter und Magie. Du bist dabei der Anführer einer Gruppe aus bis zu sechs Helden – Du suchst dabei  individuell aus allen Charakterklassen, Fähigkeiten und Ausrüstung aus, welche Teammitglieder du an deiner Seite haben willst und welche Stärken und Schwächen sie mitbringen. Dann geht es auf in ein Abenteuer in eine faszinierende 3D-Welt, durch weitläufige Arenale, in der es Kämpfe, Rätsel , jede Menge Monster und vieles mehr zu bestehen gilt.  Dieses Spiel verbindet dabei klassische Hack'n'Slay-Echtzeit-Action mit einem "Bullet-Time"-Modus. Durch diesen lässt sich die Zeit verlangsamen. So hört die Action nie ganz auf, man hat jedoch die Möglichkeit, besser anzupeilen und zu taktieren, Befehle zu erteilen und die interaktive Umgebung zu nutzen.  So kannst du einige Teile der Spielwelt zerstören oder zur Deckung nutzen, um bei der Vorbereitung mächtiger Zauber geschützt zu sein.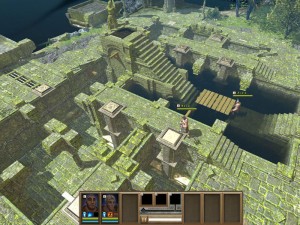 Ein umfangreiches Crafting-System, mit über 100 verschiedenen Materialien stehen dir ebenfalls zur Verfügung. Mit diesem kannst du immer bessere Waffen, Rüstungen und mehr kombinieren .
Willst du dich in diesem Abenteuer beweisen? Wärst du ein großer, starker Wikinger gewesen? Finde es heraus!
WIE KAUFT MAN KYN ALS CD KEY UND NUTZT UNSERE ANGEBOTE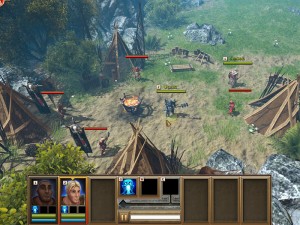 Möchtet ihr einen CD-KeyfürKYNzum besten Preis kaufen? Dafür gibt es unsere Preisvergleich-Seite Keyforsteam mit viel Service!
Auf unserer Website findest du eine große Auswahl der Anbieter weltweit, die  Keys für dieses Spiel anbieten.  Mit dem Kauf bekommst du das Spiel als digitalen Download. Dadurch lässt sich mehr Geld sparen, da die teuren Versandkosten entfallen, weil der Key elektronisch ausgeliefert wird.
Und so startest du deinen Kauf: Besuche einfach unsere KYN Preisvergleichsseite:
[sws_button class="" size="sws_btn_large" align="sws_btn_align_center" href="https://www.keyforsteam.de/kyn-key-kaufen-preisvergleich/" target="_blank" label="
KYN PRICE CHECK
" template="sws_btn_apple" textcolor="#ff9933″ bgcolor="#ff9933″ bgcolorhover="#ff9933″ glow="sws_btn_glow_blue"] [/sws_button]
Von dort ist alles, was du tun musst,  ein Geschäft oder den besten Preis auswählen und dann auf die Schaltfläche JETZT EINKAUFEN klicken. Dann wirst du auf die Website deines  ausgewählten Verkäufers  umgeleitet. Dann nur noch den  Artikel in deinen Einkaufswagen legen und zur Kasse gehen, um die Zahlung vorzunehmen.
RUSSISCHE VERSIONEN DER KEYS
Einige Geschäfte können russische Versionen von KYN  anbieten. Diese Keys können Sprach- und Regionale Einschränkungen haben, also bitte sei vorsichtig beim Kauf. Wenn du die  Vorteile der russischen Version nutzen möchtest, benötigst du eine VPN, um KYN zu aktivieren und das Spiel spielen zu können. Nähere Informationen gibt es vom  Geschäft  bzw. dem Kunden-Support.  Du bekommst genaue  Anweisungen, wie die russische Version des Spiels via VPN aktiviert wird.
Vergiss bitte nicht alles noch einmal zu prüfen.  Vor dem Kauf!
Überprüfe die Angaben, wann der Key geliefert wird und vor Allem die Sprache / Region / Ausgabe von  KYN. Das Spiel mit allen Informationen und die Beschreibung (Sprache, Region, Ausgabe) sind auf der Website der Verkäufer leicht zugänglich.  KEYFORSTEAM haftet nicht für CD-Keys, die  aus Versehen gekauft werden, noch sind wir verantwortlich für die Rückerstattung, falls du einen Fehler bei der Bestellung gemacht hast. Sollte dies dennoch passiert sein, dann  kontaktiere uns bitte direkt.
Unsere Preisvergleiche Seiten enthalten nun mehrere Funktionen, die dir helfen, dich besser zu Recht zu finden und nur die Funktionen auszuwählen, die dir wichtig sind.
* Zahlungsgebühren
Mit ihnen kannst du sehen,  wie viel insgesamt man mit oder ohne Zahlungsgebühren bezahlen muss (PayPal Gebühren, Kredit- / Bankkarte Gebühren, Mehrwertsteuer). Wählt einfach eine der Zahlungs-  Gebühren- & MwSt-Filter (siehe Screenshot unten).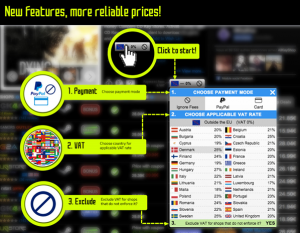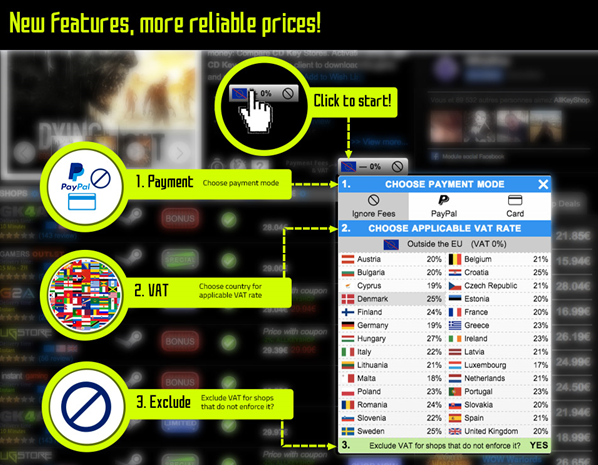 * Zahlungsweise
Wählt diesen Filter, um zu sehen, welche die am meisten bevorzugte Art der Bezahlung (PayPal, Moneybookers, Kreditkarte, etc.) ist und ob der Verkäufer sie anbietet. Klickt auf das Zahnrad-Symbol BLUE direkt neben dem Header und wählt euren Favoriten.
* Preisalarm
Wenn du die Preise von KYN  noch nicht optimal findest  und das Spiel zum besten Preis kaufen willst, ist alles, was du tun musst, deine E-Mail-Adresse angeben und den Preis wählen, den du zahlen möchtest, inklusive der Periode(Zeit)die du bereit bist zu warten und in der du Benachrichtigungen erhalten möchtest.
Noch Fragen? Du kannst  jederzeit auf unsere [FAQ] zugreifen. Unsere FAQ-Seite enthält Informationen über uns, digitalen Download-Spiele, CD-Keys und vieles mehr!
Wir hoffen, dass wir dir deine Fragen beantworten konnten und dieses Tool dir eine Hilfe bei deinem KYN  Kauf ist.
---
SPREAD THE WORD TO YOUR FRIENDS AND EARN POINTS!
[mycred_share_this href="facebook"]Facebook Share[/mycred_share_this] • [mycred_share_this href="google"]Google Share[/mycred_share_this] • [mycred_share_this href="twitter"]Twitter Share[/mycred_share_this]