Jump Force Open Beta startet dieses Wochenende

---
Bandai Namco hat via Twitter angekündigt, dass der kommende Anime-Crossover-Brawler Jump Force am kommenden Wochenende einen offenen Betatest abhalten wird. Die Beta wird den Online-Versus-Modus des Spiels mit 17 Charakteren, 5 Stufen und 6 voreingestellten Avataren enthalten. Es ist so eingestellt, dass es in bestimmten Abständen, die über 3 Tage verteilt sind, steigt.
---
---
Die Charaktere und Stufen, die in die Betaversion aufgenommen werden, wurden in einem Bild mit der Ankündigung veröffentlicht, die du unten sehen kannst: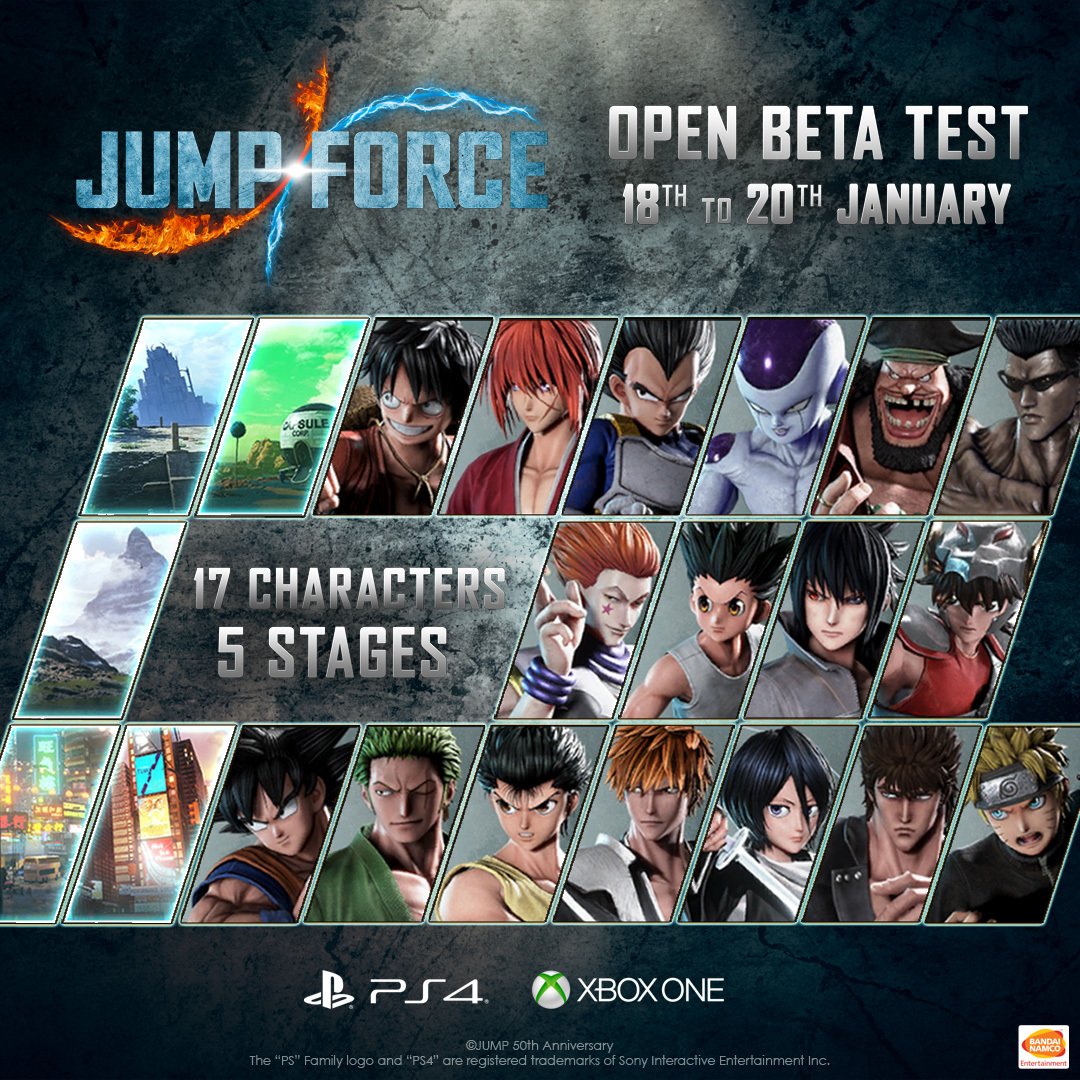 Monkey D. Luffy – One Piece
Himura Kenshin – Rurouni Kenshin
Vegeta – Dragon Ball
Frieza – Dragon Ball
Marshall D. Teach (Blackbeard) – One Piece
Toguro (Younger) – Yu Yu Hakuso
Hisoka – Hunter x Hunter
Gon – Hunter x Hunter
Sasuke – Naruto
Pegasus Seiya – Saint Seiya
Son Goku – Dragon Ball
Roronoa Zoro – One Piece
Yusuke Urameshi – Yu Yu Hakusho
Ichigo Kurosaki – Bleach
Rukia Kuchiki – Bleach
Kenshiro – Fist of the North Star
Naruto – Naruto
Die Spieler haben außerdem Zugang zu 5 Stadien
– New York, Hongkong, Namek, Matterhorn und Mexiko.
---
Die Open Beta wird vom 18. bis 20. Januar laufen. Es wird jedoch nicht die gesamten 3 Tage live sein. Stattdessen wird die Betaversion in 4 dreistündige Sitzungen unterteilt, die in der folgenden Abbildung angegeben sind: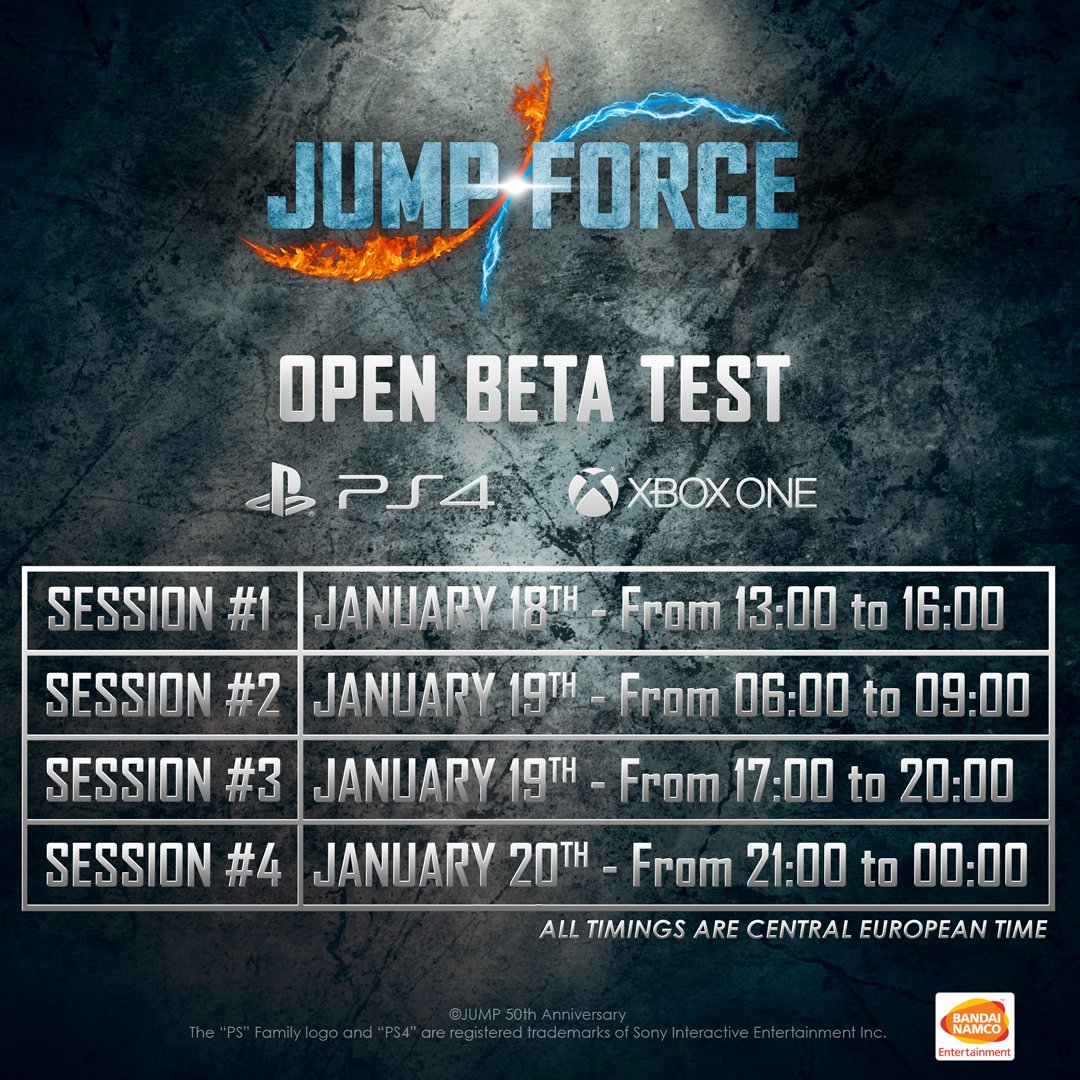 Session 1 — January 18th [12PM-3PM GMT/1PM-4PM CET]
Session 2 — January 19th [5AM-8AM GMT/6AM-9AM CET]
Session 3 — January 19th [4PM-7PM GMT/5PM-8PM CET]
Session 4 — January 20th [8PM-11PM GMT/9PM-12AM CET]
Denke daran, dass dies eine Open Betaversion ist. Dies bedeutet, dass jeder mitmachen kann und kein Kauf erforderlich ist. Leider können PC-Spieler nicht teilnehmen, da die Betaversion auf Xbox One und PS4 beschränkt ist. Das Vorladen beginnt am 17. Januar.
---
Jump Force startet am 15. Februar  für den PC, die Xbox One und PS4.
---