Hier sind die diesjährigen Nominierten für die World Video Game Hall of Fame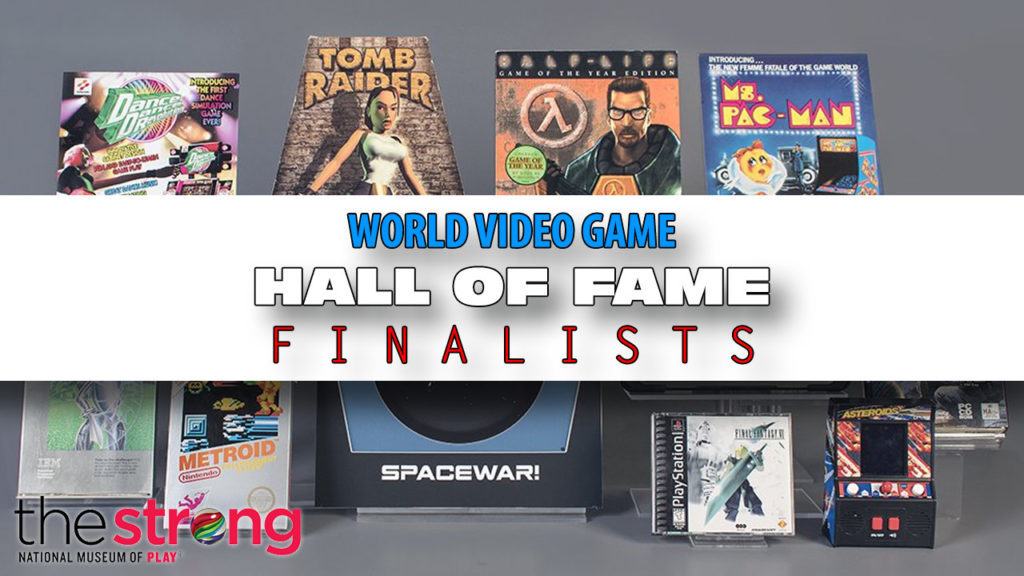 12 Spiele wurden als Finalisten für die diesjährige World Video Game Hall of Fame über The Strong Museum benannt. Diese wurden aus Tausenden von Einsendungen, aus 100 verschiedenen Ländern durch öffentliche Nominierungen ausgewählt.
Wenn du mit der Auszeichnung nicht vertraut sein solltest, hier ist ein Auszug aus der Ankündigung, der dir ein besseres Verständnis davon geben sollte:
"Die World Video Game Hall of Fame bei The Strong erkennt individuelle elektronische Spiele aller Art – Arcade, Konsole, Computer, Handheld und Handy -, die über einen längeren Zeitraum hinweg Popularität genossen und Einfluss auf die Videospielindustrie oder auf Populärspiele ausgeübt haben an, aus  Kultur und Gesellschaft im Allgemeinen. "
Jeder Kandidat hat einen großen Einfluss auf die Welt des Spiels und der Popularotätr. So sehr, dass sie höchstwahrscheinlich eine Rolle bei der Gestaltung von Spielen, die sie spielen , gespielt haben. Zu den früheren Kandidaten gehören The Legend of Zelda, Halo: Combat Evolved, Super Mario Bros., Street Fighter II, Sonic the Hedgehog und Pokemon Red and Green.
---
Hier ist die offizielle Ankündigung bei Twitter:
The Strong's World Video Game Hall of Fame names the 12 finalists for 2018. #videohall https://t.co/2wgizy2fme pic.twitter.com/dQ4Os4yoAw

— The Strong Museum (@museumofplay) March 27, 2018
---
Und jetzt, hier sind die 12 Nominierten für dieses Jahr:
Asteroids
Dance Dance Revolution
John Madden Football
King's Quest
Metroid
Ms. Pac-Man
Spacewar!
Tomb Raider
Neu in diesem Jahr ist, dass die Öffentlichkeit über einen "Player's Choice"  abstimmen darf. Und in dieser Liste kann ich schon ein paar sehr wahrscheinlich Favoriten sehen. Die meisten RPG-Fans haben Final Fantasy VII schon lange verehrt, während Half-Life dei en meisten FPS-Fans einen besonderen Platz einnimmt.
---
Die Abschlusskandidaten aus der Klasse von 2018 werden während einer besonderen Zeremonie im The Strong Museum am 3. Mai, 10:30 Uhr EDT, bekannt gegeben.
---