Heroes of the Storm CD Key | TOP DEAL
 HEROES OF THE STORM PRICE CHECK
---
Heroes of the Storm ist ein aufregendes Online-Teamkampfspiel mit euren Lieblingscharakteren von Blizzard. Baut Helden aus allen Blizzard-Universen auf und passt sie entsprechend eurer Spielweise an. Tretet im Team mit euren Freunden in actionreichen Kämpfen auf verschiedenen Schlachtfeldern an, die Auswirkungen auf eure Strategie haben und euer Vorgehen beeinflussen.
HELDEN IM FOKUS Heroes of the Storm bietet mehr als 20 Jahre Spielgeschichte, Umgebungen und Kultcharaktere von Blizzard, vermengt zu einem epischen Online-Teamkampfspiel. Tretet in klassischen Showdowns wie z. B. Tyrael gegen Diablo oder Arthas gegen Uther an. Oder findet raus, was ihr schon immer wissen wolltet: Wer ist die stärkere Führungspersönlichkeit, Raynor oder Thrall? Könnte Zeratul Illidan in einem Kampf besiegen? Wer hat es mehr drauf … Kerrigan oder die Dämonenjägerin aus Diablo III? Die Kombinationsmöglichkeiten der Blizzard-Helden und -Spielwelten sind unbegrenzt.
WELCHER IST EUER TYP? Jeder Held verfügt je nach Rolle über verschiedene Stärken und Schwächen.
Assassinen verursachen sehr hohen Schaden und können fast jeden Gegner schnell zur Strecke bringen, doch sie müssen sehr vorsichtig sein, da sie so gut wie nichts einstecken können.
Die Krieger wie z. B. Diablo stürzen sich direkt in den Nahkampf, um kräftig auszuteilen. Sie halten aber auch viel Schaden aus.
Malfurion ist einer der Unterstützungs-Helden. Diese können den Verlauf der Schlacht mit Heilungen, Stärkungseffekten oder anderen Fähigkeiten zugunsten ihrer Verbündeten beeinflussen.
Zu unseren Spezialisten zählen zum Beispiel Belagerungshelden und Kommandanten, die wegen ihrer ausgeprägten Spezialisierung das Team auf verschiedene Weisen unterstützen können.
Ihr könnt eure Helden individuell nach euren Vorstellungen anpassen. Dafür bietet Heroes of the Storm zahlreiche Möglichkeiten. Dazu wählt ihr aus einer Reihe einzigartiger Meisterschaften, heroischer Fähigkeiten und Kampfstile, die euer Handeln im Kampf grundlegend beeinflussen. Mit verschiedenen Skins rundet ihr das Aussehen eures Helden ab. Ist vielleicht ein Reittier gefällig? Sucht euch eins aus.
Heroes of the Storm bringt euch intensive Schlachten in Verbindung mit spaßigen, schnellen und actionreichen Partien. Einmal gespielt und die Matches absolviert, werdet ihr die Lust auf "noch ein Spielchen" bestimmt nicht verlieren. Probiert es aus!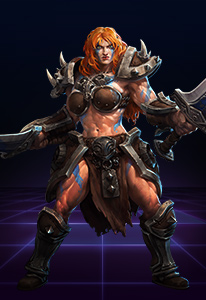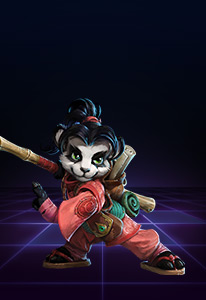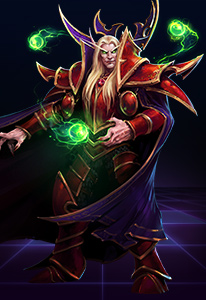 Minimal:Betriebssystem: Windows XP / Windows Vista / Windows 7/ Windows 8 (aktuellste Service Packs) mit DirectX® 9.0c Prozessor: Intel Pentium D 2.8 GHz/AMD Athlon 64 X2 4400+ Grafikkarte: NVIDIA GeForce 6800 (256 MB) / ATI Radeon X1600 (256 MB) oder besser Arbeitsspeicher: 2 GB RAM Festplattenspeicherplatz: 3 GB Dauerhafte Internetverbindung Bildschirmauflösung: min. 1024×768 Pixel
Empfohlen: Betriebssystem: Windows 7 / Windows 8 (aktuellste Service Packs) Prozessor: Intel Core 2 Duo E6600 2.2 GHz / AMD Athlon 64 X2 5000+ 2.6 GHz oder besser Grafikkarte: NVIDIA GeForce 8800 GT (512 MB) / ATI Radeon HD 4850 (512 MB) oder besser Arbeitsspeicher: 4 GB RAM Festplattenspeicherplatz: 3 GB Dauerhafte Internetverbindung