Guild Wars 2: Heart of Thorns | Let`s buy
Release: 23.10.2015
Guild Wars 2: Heart of Thorns ist die Erweiterung zum gefeierten MMO Guild Wars 2. Es basiert auf der selben Spielphilosophie "Der Weg ist das Ziel". Damit bekommen  Guild Wars Fans endlich das, was sie sich schon lange und sehnlichst wünschen: Raids, selbst gestaltbare PvP-Arenen und Gilden-Hallen. Wer das Basisspiel bisher noch nicht gespielt hat und neugierig geworden ist, kann es bereits jetzt kostenlos spielen.
Da Guild Wars 2 Free to Play ist, reicht es das Addon zu kaufen, um in den Genuss von Heart of Thorns zu kommen. Und das solltet ihr euch nicht entgehen lassen.
Tauche ein, in diese innovative, virtuelle Welt. In Heart of Thorns wird ein Beherrschungs-System eingeführt, dies zeigt deinen Charakterfortschritt im Endgame an und damit kannst du deine Charaktere über Stufe 80 hinaus trainieren und Fähigkeiten wie das Zerfetzen harter Rindenpanzerung oder das Drachenfliegen im Dschungel erlernen.
Deine Mission ist, herauszufinden was tief im Herzen von Maguuma verborgen liegt. Denn dort tief im Dschungel warten neue und spannende Abenteuer auf dich.
Konfrontation mit ständig wachsenden Horden
Triff auf Verbündete aus uralten Zivilisationen und tretet gemeinsam gegen Feinde an. die Stirn.
Meistere die Dschungel Missionen der offenen Welt
Erkunde neu Karten
Stelle deinen Mut unter Beweis in neuen Boss-Kämpfen
Systemanforderungen:
Prozessor: Spielen Sie "Guild Wars 2" mindestens mit einem Intel Core 2 Duo 2.0 GHz, einem Core i3 oder einem AMD Athlon 64 X2.
Arbeitsspeicher: Ihr Computer sollte mit mindestens 2 GByte Ram ausgestattet sein.
Grafikkarte: Zocken Sie "Guild Wars" mit einer Nvidia GeForce 7800, ATI X1800 oder einer Intel HD 3000. Bessere Grafikkarten sind natürlich ebenfalls zu empfehlen, um alles aus dem Spiel herauszuholen.
Festplatte: Schaufeln Sie auf Ihrem Computer 35 GByte frei.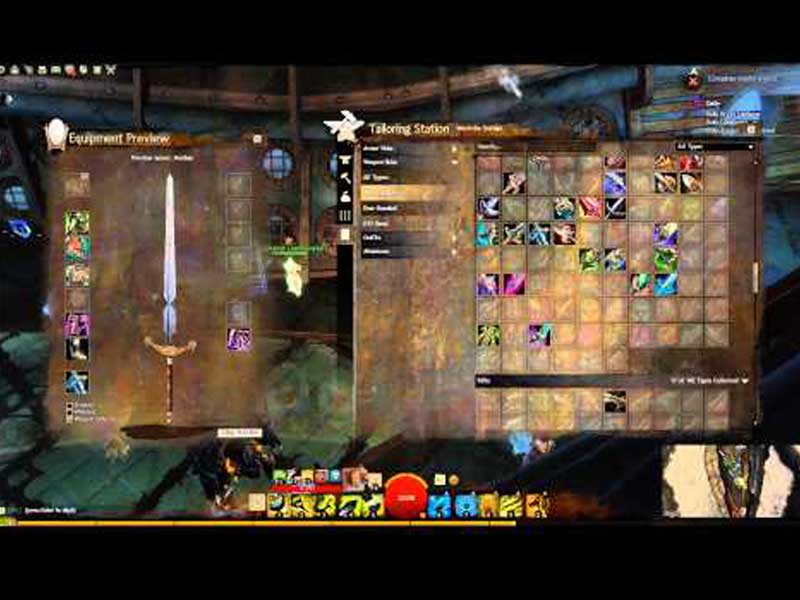 Ihr möchtet einen Guild Wars 2 Heart of Thorns Key kaufen, doch habt bisher noch keine Erfahrungen mit der Welt der digitalen Spiele gemacht.
Wenn ihr die unschlagbaren Preise seht, habt ihr vielleicht ein paar Fragen.
Der Umsatz der digitalen Ausgabe der Spiele (Keys) steigt stetig um ein Vielfaches. Die Keys werden Dank immer schnelleren Verbindungen und immer größeren Festplatten zum neuen Standard. Aber der wichtigste Grund von allen, sind die Kosten für die Spiele. Diese sind so günstig wie nie.
Es gibt keine Transport- und DVD-Druck Kosten, alles ist Papierlos.
Der Beweis: kauft jetzt Guild Wars 2 Heart of Thorns beim Preisvergleich von Keyforsteam und spart bis über 70% auf den normalen Listenpreis.
Es ist sehr einfach einen Guild Wars 2 Heart of Thorns Key zu kaufen: Ihr braucht nur auf die folgende Seite gehen:
[sws_button class="" size="sws_btn_large" align="sws_btn_align_center" href="https://www.keyforsteam.de/guild-wars-2-heart-of-thorns-key-kaufen-preisvergleich/" target="_blank" label="Guild Wars 2 Heart of Thorns | Check den Deal" template="sws_btn_apple" textcolor="#66cc33″ bgcolor="#66cc33″ bgcolorhover="#66c33″ glow="sws_btn_glow_blue"] [/sws_button]
Dort wählt ihr euren Favoriten Shop aus, wählt entweder den mit dem niedrigsten Preis, ein Geschäft in Eurer Sprache oder den mit einer Bonus-Edition. Dann klickt Ihr auf den "Zum Shop"-Button und werdet direkt auf die Seite des Verkäufers/Anbieters weitergeleitet. Anschließend könnt Ihr das Spiel in den Warenkorb legen und zur Kasse gehen. Nach erfolgter Zahlung erhaltet ihr den CD-Key, einen Code, den Ihr dann einlösen könnt, um das Spiel zu erhalten.
Einige Stores bieten russische Versionen der Guild Wars 2 Heart of Thorns  Spiele zum Verkauf an. Zum aktivieren und spielen eines russischen  Keys sind einige Steps zu beachten: Zuerst müsst Ihr eine VPN mit einer russischen IP verwenden, um das Spiel auf Steam zu aktivieren. Als nächstes müsst Ihr ein spezielles Kurzverfahren für das Spiel durchlaufen. Der Store, bei welchem Ihr gekauft habt, wird Euch eine genaue Step by Step Anleitung dazu geben. Bitte seid vorsichtig und achtet darauf, dass ihr die Anleitung in einer euch verständlichen Sprache auswählt.
Gog.com CD Key. Du musst dich auf Gog.com registrieren, um das Spiel downzuloaden und zu aktivieren.
Erforderlich ist eine russische IP-Adresse, oder Ihr könnt es aber auch per VPN aktivieren und ändert danach die Sprache. Die meisten Shops bieten ihre Hilfe an, oder zeigen Euch mit einem einfachen Tutorial, wie man auch in anderen Sprachen mit einem russischen CD Key spielen kann.
A Steam gift ist eine einmalige Übertragung welche Ihr benötigt. Ihr aktiviert und installiert das Spiel on Steam. Es ist ein nicht erstattungsfähiges Spiel, welches in Eurer Steam Spiele Sammlung bestehen bleibt.

Ganz wichtig an dieser Stelle: Ihr kauft nicht bei Keyforsteam selbst ein, denn Keyforsteam ist kein Shop sondern bietet Euch nur den Service des Preisvergleiches an. Den Kauf selbst tätigt Ihr bei dem von Euch gewählten Shop.
Achtet bitte auf die übliche Lieferzeit des Anbieters bei dem ihr bestellt, die verfügbaren Sprachen des Spiels und überprüft die Zahlungsmethoden, die euch zur Verfügung stehen, bitte vor dem Kauf!
Wenn es eure erste Bestellung ist, kann es passieren, dass ihr ein paar Prüfungen zu eurer Identität durchführen müsst, das ist aber normal. Ihr könnt zum Beispiel gebeten werden, ein Foto von eurem Personalausweis zu machen oder eure Telefonnummer anzugeben.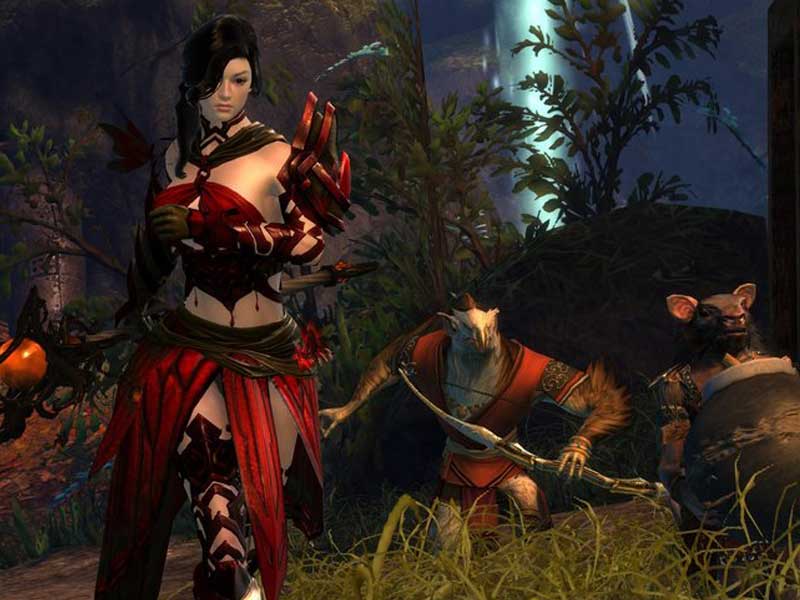 Jedes Geschäft hat seine eigene Lieferzeit. Einige liefern sofort, zum Beispiel Kinguin, G2A etc und bei anderen kann es zwischen ein paar Minuten bis zu ein paar Stunden dauern. Beachtet, dass wenn ihr ein Spiel bestellt, dass noch nicht erschienen ist, müsst ihr in der Regel bis zum Release-Tag warten, um euren CD-Key zu bekommen. Keine Panik, das ist völlig in Ordnung und normal. Zögert nicht, den Store bei dem ihr gekauft habt zu kontaktieren, wenn ihr Fragen habt.
Wenn Ihr einmal bei dem Support selbst nichts erreicht, was durchaus schon einmal vorkommen kann, könnt Ihr Euch im zweiten Schritt auch jederzeit an den Support von Keyforsteam wenden. Unter: contact@keyforsteam.de  Dort wird man versuchen für Euch einzutreten und etwas beim Shop zu erreichen.
Wie ihr den besten Preis für Guild Wars 2 Heart of Thorns findet:
Wir haben tolle Features auf unseren Seiten eingesetzt, ihr könnt hier Stores nach Sprachen filtern, erhaltet schnellen Zugang zu unseren FAQ`s und habt die Möglichkeit den Preisalarm für ein beliebiges Spiel zu aktivieren.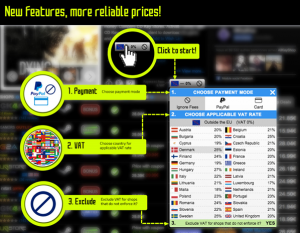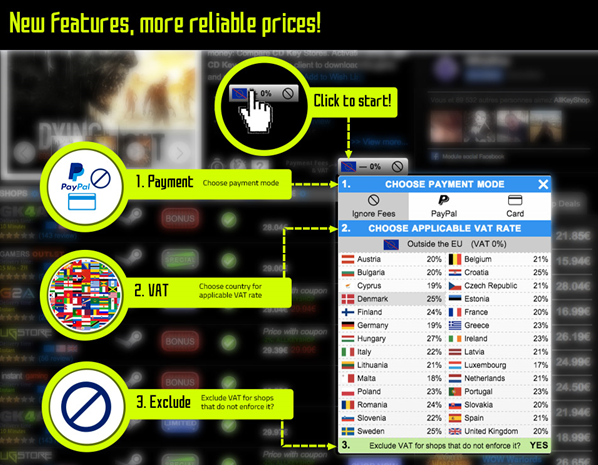 Zahlungsmethoden:
Ihr könnt außerdem jetzt wählen, ob ihr einen offiziellen Store oder einen CD Key Store möchtet: Der Unterschied zwischen einem CD Key Store und einem offiziellen Store ist, dass der CD Key Store keinen offiziellen Link mit dem Verleger des Games hat.
Kleinere Läden haben dies für gewöhnlich nicht. Es kann von Vorteil oder ein Nachteil sein. Offizielle Stores können direkt liefern. CD Key Stores haben die niedrigeren Preise.
Preisalarm:
Wenn ihr warten möchtet, bis der Preis von Guild Wars 2 Heart of Thorns runter geht, könnt Du den Preisalarm aktivieren. Ihr erhaltet eine Email, wenn das Spiel den Preis erzielt, welchen ihr ausgewählt habt. Ihr könnt auch den Preis Trend der vergangenen Tage ganz einfach nachvollziehen.
Wenn ihr noch Fragen zu Guild Wars 2 Heart of Thorns  oder zu anderen Themen habt, findet ihr hier in unseren FAQ`s die passenden Antworten dazu.
Wir hoffen, dass euch dieser Blog Post nützlich war und euch dabei hilft, einen Key für Guild Wars 2 Heart of Thorns zu kaufen. Wir freuen uns hier auf Eure Meinungen vorab zum Spiel und darüber was Ihr von unserem Artikel haltet.