Geplante Veröffentlichung von Battlefield 1 Turning Tides Expansion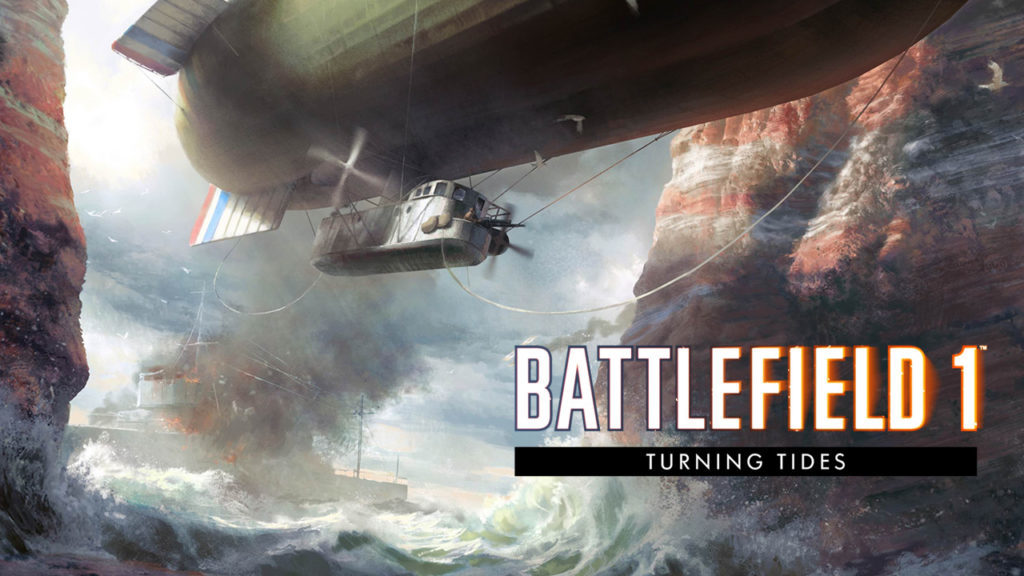 ---
Der Release-Zeitplan für die nächste Erweiterung von Battlefield 1 wurde angekündigt und beginnt sehr, sehr bald. "Turning Tides" soll neue Waffen, neue Karten, eine neue Operation und eine neue Elite-Klasse in den Ersten Weltkrieg-Shooter bringen.
---
---
Die Erweiterung wird in zwei Wellen veröffentlicht. Die erste Welle wird am 11. Dezember erscheinen und die Spieler in die Mitte der britischen Amphibien-Invasion der Halbinsel Gallipoli bringen. Spieler werden auch die beiden neuen Karten (Cape Helles und Achi Baba), die neue Infiltrator Elite-Klasse, sechs neue Waffen, zwei neue Nahkampfwaffen und einen L-Klasse-Zerstörer sehen. Neue Spezialisierungen, Service-Zuweisungen und Entsperrungen werden ebenfalls hinzugefügt.
Die zweite Welle wird im Januar erscheinen und soll die Spieler mit zwei neuen Karten in die Nordsee bringen: Zeeburgge und Helgoland. Die Spieler werden die neuen Royal Marines übernehmen und auf dem C-Klasse-Luftschiff erscheinen.
Abgesehen von den Ankündigungen zu Turning Tides gibt es für Battlefield 1 noch viel mehr. Vom 22. November bis zum 4. Dezember und vom 8. Dezember bis zum 10. Dezember können Spieler, die die vorherigen Erweiterungen nicht gekauft haben, sie kostenlos ausprobieren. Die beiden Erweiterungen sind They Shall Not Pass and Name of the Tsar. Der Fronlines-Modus wird ebenfalls am 27. November in die Suez-Karte aufgenommen.
---
Die Operation "Fall of Empires" wird allen Spielern vom 22. November bis zum 6. Dezember zur Verfügung stehen, damit sie "Conquer Hell" und "Iron Walls" spielen können.
---