Gears Tactics Rezensionen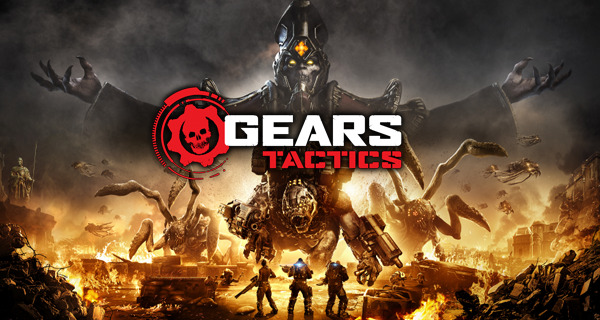 Gears Tactics ist das neueste Spiel aus dem rundenbasierten Strategiespiel Gears of War. 
Es startet heute, am 28. April 2020, für PC und wird später auch für Konsolen erhältlich sein.
Das Spiel spielt 12 Jahre vor dem ursprünglichen Gears of War-Spiel und zeigt den Vater von Kait Diaz, Oberstleutnant Gabriel Diaz. Diaz und sein Team werden gegen den Ukkon antreten, der versucht, die menschliche Rasse zu zerstören.
Wenn Sie noch nicht so weit sind, in das Spiel einzusteigen, haben wir für Sie die Gears Tactics Rezensionen von bekannten Kritikern zusammengestellt, damit Sie sich entscheiden können.
---
Gears Tactics Zusammenfassungen
---
"Clevere Kampffähigkeiten und brutale Hinrichtungen versetzen Gears of War in ein tiefgründiges, temporeiches Strategiespiel." ~ Wes Fenlon
---
"Obwohl sich Gears Tactics am Ende seiner langwierigen Kampagne ein wenig abnutzt, trägt die Eile, einen Sieg aus dem Rachen der Niederlage zusammenzuziehen, eine aufregende, chaotische Energie in sich. Im Gegensatz zu den meisten Strategiespielen fühlt man sich bei einem guten Spiel nicht unbedingt wie ein Superhirn, so sehr, als hätte man den Tod überlistet. Jeder erfolgreiche Plan, selbst ein letzter verzweifelter Versuch, fühlt sich wie ein kleiner Geniestreich an. Das ist keine kleine Leistung." ~ Mike Epstein
---
"Die beeindruckendste Errungenschaft von Gears Tactics ist, dass es ein guter Startplatz für Gears-Fans ist, die mit rundenbasierten Strategiespielen nicht vertraut sind, und es ist eine fantastische Einführung in Gears für Taktik-Liebhaber. Es handelt sich hier um eine rasante Taktik, die in der Regel das Vorrücken und Ausdünnen der gegnerischen Reihen begünstigt, bevor der Gegner überhaupt eine Chance zum Schießen hat. Sich in der Defensivstellung zu verstecken, ist praktisch eine Einladung, sich von allen Seiten flankieren zu lassen." ~ Brett Makedonski
---
"Selbst mit einigen Mängeln gelingt es Gears Tactics, die Erwartungen zu erfüllen und zu übertreffen. Flüssiges und schnelles Handeln sowie taktische Entscheidungen werden Sie in Bewegung halten. Ebenso fangen brutale Feuergefechte und Hinrichtungen sowie Kämpfe gegen massive Bosse die frenetische Gears of War-Erfahrung für ein völlig anderes Genre ein." ~ Jason Rodriguez
---
"Gears Tactics" ist, einfach ausgedrückt, ein hervorragendes rundenbasiertes Taktikspiel, das sich gut gegen Titel wie XCOM und andere an der Spitze des Genres behauptet. Es hat zwar einige kleine Probleme, wie das Verschwinden von Charakteren und eine Geschichte, die am besten als "mehr Gears of War" beschrieben werden kann, aber die Charakterentwicklung ist besser als der Durchschnitt der Serie, und was am wichtigsten ist, es werden leichte Änderungen am Genre vorgenommen, die das Spiel zu einer taktischen Freude machen." ~ Chris Wray
---
"Gears Tactics ist ein hervorragendes rundenbasiertes Taktikspiel, bei dem der berühmte Stil und die Action von Gears hervorragend mit der von XCOM festgelegten Mechanik verschmilzt. Es ist eine intensive und befriedigende taktische Schlacht nach der anderen, und es sieht dabei absolut fantastisch aus. Der Einstieg wird durch zu viel des Guten in den Gears-schleifenden Nebenmissionen ein wenig abgenutzt, und aufgrund des Fehlens größerer strategischer Entscheidungen halte ich es nicht für so gut wiederholbar wie sein taktisches Vorbild. Trotzdem ist es eine starke Kampagne, die mit einigen cleveren, Gears-geeigneten originellen Ideen einen großen Eindruck hinterlässt." ~ Dan Stapleton
---
Und da haben Sie es, viele der Rezensionen sind ziemlich gut und es scheint ein großartiges Spiel zu sein, denn es gibt nur ein paar Kleinigkeiten zu kritisieren. Wenn Sie bereit sind, das Spiel zu kaufen, können Sie es sich hier auf Keyforsteam.de ansehen. Wir haben für Sie die besten Angebote!
AUCH AUF KEYFORSTEAM NEWS
---
| | |
| --- | --- |
| | Splash Damage und The Coalition haben kürzlich einige Bilder veröffentlicht, die den potenziellen Spielern von Gears Tactics einen Einblick in die wichtigsten Helden des Spiels geben. |
---