Gears Tactics PC hat Gold gewonnen und ist bereit zur Markteinführung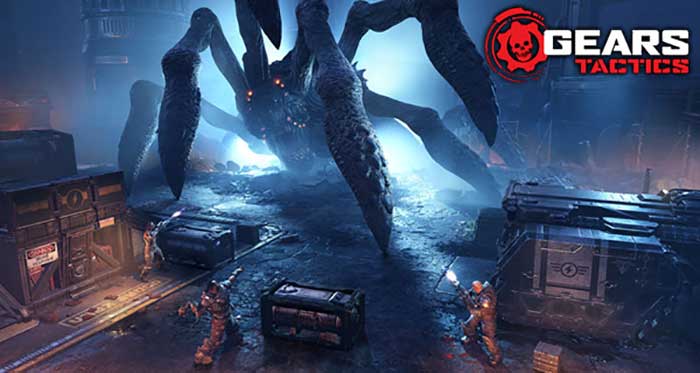 Microsoft hat angekündigt, dass der kommende Gears Tactics PC Gold wert ist, was alle Befürchtungen vor einer Verzögerung des Spiels zerstreut.
Dass Gears Tactics Gold erreicht hat, bedeutet, dass das Spiel einsatzbereit ist, und die Koalition der Entwickler ist zuversichtlich, das Spiel auf den Markt zu bringen.
---
---
Gears Tactics wird als ein schnelles, rundenbasiertes Strategiespiel im Gears of War-Universum bezeichnet. In der Rolle von Gabe Diaz, dem Vater von Kait Diaz, Kait Diaz von Gears of War 5, erleben Sie die Ereignisse, die 12 Jahre vor dem ursprünglichen Gears of War liegen.
Im Kampf gegen Ukkon, den Anführer der Heuschreckenarmee, werden Sie Ihre Truppe rekrutieren, hochleveln und anpassen.
Während der 40-stündigen Kampagne werden Sie lernen müssen, sich anzupassen, da die Heuschreckenarmee eine wimmelnde, unerbittliche und aggressive Streitmacht sein wird. Die Kämpfe unter den Bossen werden gewaltig sein, mit Feinden, die Sie überragen und in der Lage sind, Ihren sorgfältig ausgearbeiteten Strategien zu trotzen.
Das Beste daran ist, dass bereits bestätigt wurde, dass Mikrotransaktionen nicht Teil des Spiels sind, wobei alle Gegenstände nur im Spiel freigeschaltet werden können.
Die offizielle Beschreibung von Microsoft beschreibt die vor Ihnen liegende Aufgabe. ""Die Städte auf dem Planeten Sera beginnen, der monströsen Bedrohung zu verfallen, die aus dem Untergrund aufsteigt – der Heuschreckenhorde. Während die Regierung in Aufruhr ist, erweist sich Ihre Gruppe von Überlebenden als die letzte Hoffnung der Menschheit.
Gears Tactics ist von Grund auf für das Spiel mit Maus und Tastatur konzipiert und soll noch am 28. April 2020 auf dem PC eingeführt werden. Xbox-Benutzer werden das Spiel im Laufe des Jahres in ihre Hände bekommen können.
AUCH AUF KEYFORSTEAM NEWS
---
| | |
| --- | --- |
| | Wenn Sie wissen möchten, ob Sie das XCOM-ähnliche Spiel Gears Tactics spielen können, haben wir hier die Systemvoraussetzungen des Spiels für Sie bereitgestellt! |
---