Gamescom 2016: Square Enix verspricht GROßES

Die Gamescom 2016 will den größten Auftritt Allerzeiten hinlegen – und Square Enix will ganz vorn mitspielen!
Bald ist es soweit – die Gamer weltweit sind gespannt, was die Spielebranche in Köln abliefern wird. Bereits vom17. bis 21. August findet dort die Gamescom 2016 statt und es zeichnet sich bereits vor dem Start ein nie dagewesener Besucherandrang ab. Die Veranstalter tragen dieses Jahr ganz dick auf und werden große und kleine Namen der Gamer-Szene die große Bühne liefern. Sie rechnen 2016 mit einer Besucherzahl von über 500.000. Darin sind nicht nur die Besucher der Messe bemessen, sondern auch die zahlreichen Gäste der Die tummeln sich allerdings nicht nur auf dem Veranstaltungen rund um die Gamescom. Alle, die sich bisher noch kein Ticket gesichert haben, müssen draußen bleiben, denn die Tickets sind völlig ausverkauft.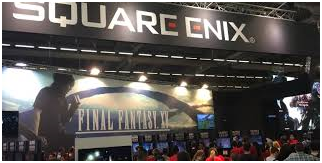 Den glücklichen Gamescom – Besucheon den Ausstellern bahnbrechende Auftritte versprochen. Ganz vorn mischt Square Enix mit und verspricht in ihrer Pressemeldung den bislang größten Gamescom-Auftritt seit Bestehen des Unternehmens. Dabei stehen ihnen  1.100 Quadratmetern zur Verfügung auf denen sie 220 Spielstationen aufstellen werden, um zahlreichen Zockern ihre neuesten Produkte zum Testen zur Verfügung zu stellen.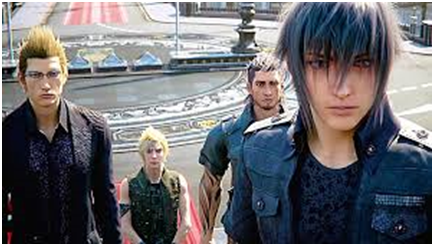 Zu den Sqare Enix Highlights gehört der neuste Abschnitt von "Final Fantasy 15", darauf dürfen sich alle Fans der beliebten Serie freuen, außerdem wird es "Deus Ex – Mankind Divided", "Deus Ex – Go" für die Mobilgeräte geben, sowie das ultimative "Hitman". Für alle Sony-Fans gibt es die  PS4-Version von "Rise of the Tomb Raider" als Sonderedition zum 20 Jährigen Geburtstag. Weiterhin gibt es zahlreiches aus der "Final Fantasy Serie", außerdem  "Black the Fall", "Tokyo Dark" usw. All dies findet ihr in Halle 9 an den Stationen B31/B41 und C51.
Alle, die noch mehr Action wollen und gern selbst Hand anlegen, sollten in den Messehallen 5.1 und 10.2 vorbeischauen. Dort gibt es einige Laserspiele, fernsteuerbare Autos, sowie das beliebte  Paintball. Wer nach so viel Bewegung Hunger hat, der wird an der Foodmeile mit Sicherheit etwas Leckeres für sich finden. Ihr solltet unbedingt in Halle 10.1 vorbeischauen und die aufwendigen Kostüme im Cosplay Village bestaunen.
Bevor es dann nach spannenden Stunden nach Hause geht, gibt es in Halle 5.2 in der Fanshop-Arena noch jede Menge Fan-Zubehör für daheim.
All denen, die dieses Event hautnah miterleben dürfen, wünschen wir VIEL Spaß! Wir werden die anderen mit zahlreichen NEWS auf dem Aktuellen Stand halten!
---
SPREAD THE WORD TO YOUR FRIENDS & EARN POINTS!
[mycred_share_this href="facebook"]Facebook Share[/mycred_share_this] • [mycred_share_this href="google"]Google Share[/mycred_share_this] • [mycred_share_this href="twitter"]twitter Share[/mycred_share_this]