Forza Horizon 5 Hot Wheels DLC erhältlich am 19. Juli
Der Forza Horizon 5 Hot Wheels DLC wird euch im Juli auf den kultigen Hot Wheels-Strecken fahren lassen!
Von   
  Merc  | 

  gamepartner78
Microsoft hat die Zusammenarbeit von Forza Horizon 5 und Hot Wheels während des Xbox & Bethesda Games Showcase angekündigt. Die beliebte Kinderspielzeug Marke kehrt als Erweiterung zu Forza zurück, die am 19. Juli für Spieler auf PC und Xbox-Konsolen veröffentlicht wird.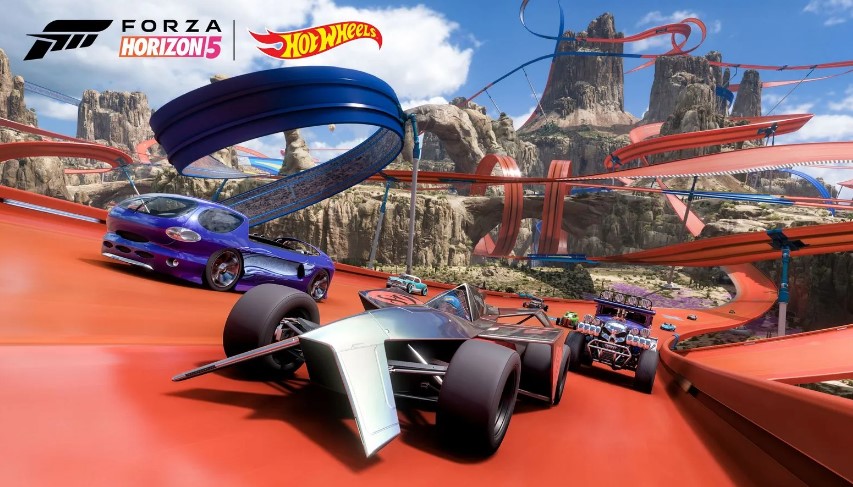 Die Hot Wheels-Erweiterung fügt den neuen Horizon Hot Wheels Park hinzu, in dem ihr auf den kultigen, kurvenreichen und orangefarbenen Strecken der Marke Rennen fahren könnt. Dieser neue Ort bietet eine offene Welt mit vier neuen Biomen: Giant's Canyon, Ice Cauldron, Forest Falls und Horizon Nexus.
Die Erweiterung bietet außerdem fantastische Strecken, die dir jedes Mal ein anderes Erlebnis bieten, wie zum Beispiel Magnetbahnen, Eisbahnen und mehr.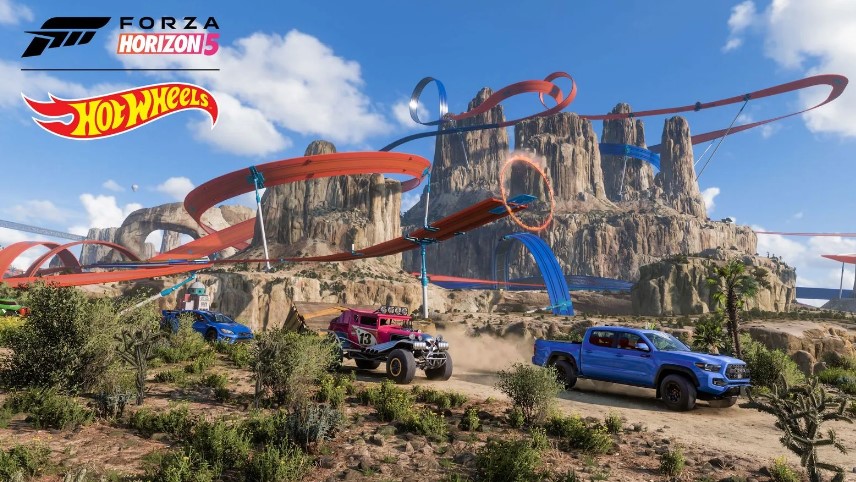 Du kannst auch spielen, um die nächste Hot Wheels-Legende in einer neuen 5-teiligen Horizon Story zu werden, in der du Missionen erfüllst, um die Geschichte von Hot Wheels kennenzulernen und spezielle Hot Wheels-Events freizuschalten. Du und deinen Freunde können auch im Koop-Modus spielen und die Hot Wheels-Erweiterung von Anfang bis Ende erleben – ein Novum in der Forza-Reihe!
Mit dem neuen Hot Wheels Creation Kit, das du im EventLab verwenden kannst, kannst du deiner Kreativität freien Lauf lassen. Dieses Kit enthält über 80 neue Streckenteile, die du zusammenstecken kannst, um deine eigene Strecke zu bauen und sie mit der Community zu teilen.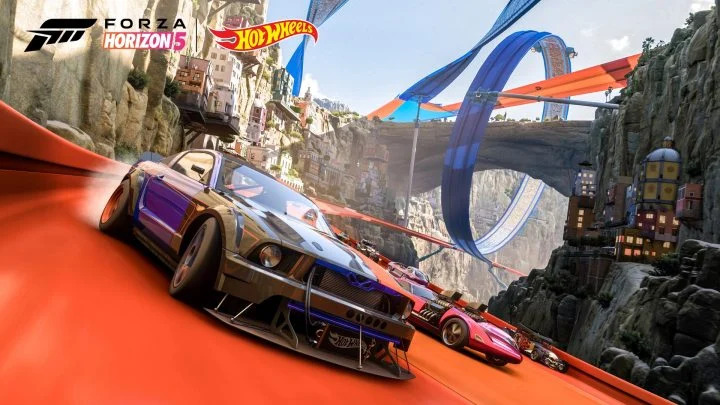 Natürlich enthält dieser neue DLC auch neue Autos, um dein Hot Wheels-Erlebnis zu vervollständigen. Dazu gehören der 2012 Hot Wheels Bad to the Blade, der 2013 Hot Wheels Baja Bone Shaker und der 2000 Hot Wheels Deora II.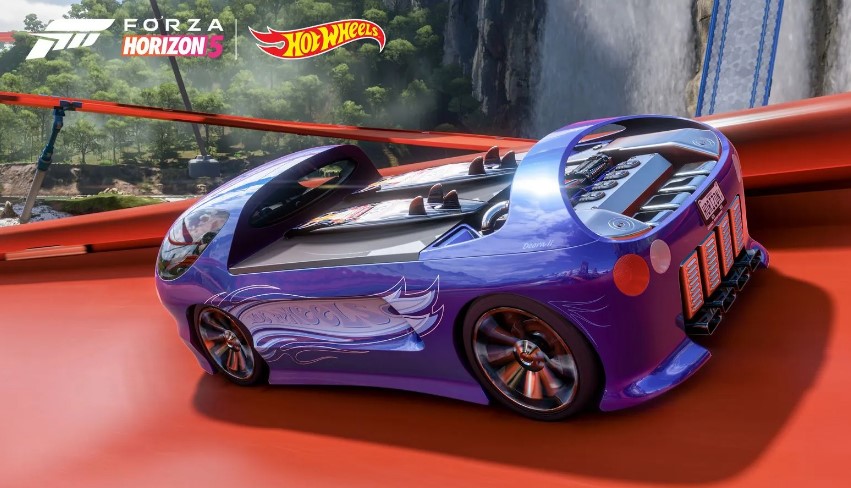 ---
FORZA HORIZON 5: HOT WHEELS EXPANSION KAUFEN
---
Du kannst die Erweiterung Forza Horizon 5: Hot Wheels als eigenständigen DLC auf Steam für PC und im Microsoft Store für Xbox-Konsolen kaufen.
Sie ist außerdem im Folgenden enthalten:
Forza Horizon 5 Premium Add-ons Bundle

Forza Horizon 5 Premium-Ausgabe

Forza Horizon 5 Erweiterungen Bundle
Nachfolgend findest du die besten Angebote unserer vertrauenswürdigen Shops. Schaue dir jetzt die besten Angebote an:
---
WEITERE RELEVANTE ARTIKEL
---