Forza Horizon 4 Gone Gold, Demo ist jetzt raus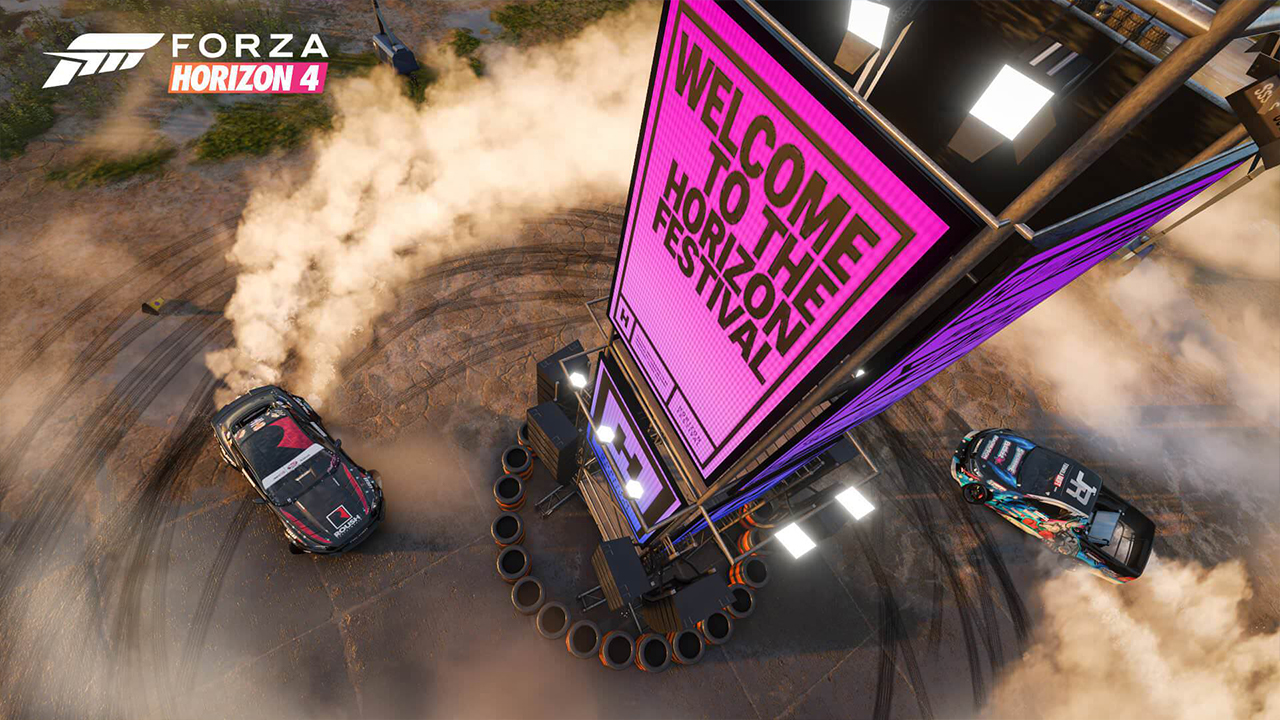 Playground Games und Microsoft Studios haben bekannt gegeben, dass Forza Horizon 4 Gold gegangen ist. Dies bedeutet, dass die Entwicklung der Startversion des Spiels abgeschlossen wurde und das Spiel weniger als 3 Wochen vor der offiziellen Veröffentlichung des Spiels fertig ist.
---
---
Abgesehen von der Ankündigung, dass das Spiel Gold gegangen ist, hat Microsoft auch eine spielbare Demo für das Spiel veröffentlicht. Die Demo ist gerade erschienen und kann sowohl auf dem PC als auch auf der Xbox One heruntergeladen und gespielt werden. Die Demo wird ungefähr 10 der 450 Autos zeigen, die im ganzen Spiel verfügbar sind. Die Spieler werden auch in der Lage sein, die In-Game-Erholung von Großbritannien zu besichtigen und einige der Open-World-Aktivitäten und die 4 Jahreszeiten des Spiels zu testen.
Die Spieler können auch ihre In-Game-Karriere starten, indem sie ihr Gameplay entweder auf Mixer streamen oder sich an jemanden anpassen, der genau das tut. Beide Aktivitäten erhalten Spieler Einflusspunkte für Horizon Life, die sich auf das gesamte Spiel übertragen.
Schließlich wurden auch Details zum Day 1 DLC, dem Best of Bond Car Pack, bekannt gegeben. Der DLC enthält 10 Autos, die in James Bond Filmen zu sehen sind, zusammen mit 2 Bond Outfits für deinen Fahrer und 6 "Quick Chat" Phrasen für den Einsatz im Multiplayer. Du kannst die vollständige Liste der im DLC enthaltenen Autos einsehen:
1964 Aston Martin DB5 inspiriert von Goldfinger (1964), Thunderball (1965), GoldenEye (1995), Skyfall (2012) und Spectre (2015)
1969 Aston Martin DBS aus On Her Majesty's Secret Service (1969)
1974 AMC Hornet X Hatchback von The Man With the Golden Gun (1974)
1977 Lotus Esprit S1 von The Spy Who Loved Me (1977)
1981 Citroën 2CV6 von For Your Eyes Only (1981)
1986 Aston Martin V8 von The Living Daylights (1987)
1999 BMW Z8 aus The World is Not Enough (1999)
2008 Aston Martin DBS von Quantum of Solace (2008)
2010 Jaguar C-X75 von Spectre (2015)
2015 Aston Martin DB10 von Spectre (2015)
Einige dieser Autos werden Gadgets enthalten, die in den Filmen zu sehen sind, die im Forzavista-Modus des Spiels verwendet werden können.
Das Best of Bond Car Pack wird zum Start verfügbar sein und in der Ultimate Edition des Spiels enthalten sein. Wer die Standard Edition kauft, kann den DLC separat erwerben.
Forza Horizon 4 startet am 2. Oktober auf dem PC und der Xbox One. Diejenigen, die die Ultimate Edition vorbestellen, können ab dem 28. September bis zu 4 Tage früher spielen.