FIFA 15 – DEAL OF THE DAY – FREE CD KEY GEWINNSPIEL
Bitte einloggen um einen Coupon einzulösen
Herzlich Willkommen bei unserem FIFA 15 DEAL OF THE DAY! Hier stellen wir Euch ein super Spiel vor, zeigen Euch tolle Preise, schöne Bilder und  einen anregenden Games Trailer passend zu unserem FIFA 15 Deal of the Day. Zusätzlich haben wir für Euch ein FIFA 15 FREE CD KEY GEWINNSPIEL auf die Beine gestellt. Wir wünschen Euch viel Spass damit & viel Glück beim Gewinnspiel.
---
 FIFA 15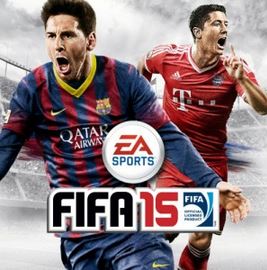 ORIGIN Release Date: 25.09.2014 Offizielle Webseite: FIFA 15
Let`s buy: FIFA 15 Let`s buy
Russischer Origin Key: 28,29 € Region Free Origin Key: 34,80 €
Der Argentinier "Lionel Messi" wird auch 20014 wieder das Cover der Fussballreihe FIFA 15 zieren. Der junge Argentinier wurde erst kürzlich zum besten Fussballer der WM 2014 in Brasilien gewählt. In der vergangenen Saison hat der 27-jährige einen neuen Tor-Rekord aufgestellt, er schoss in einem Jahr 91 Tore! Als erster Fussballspieler überhaupt erhielt Lionel Messi den FIFA Ballon d Òr als Weltfussballer des Jahres.
---
 Die neuen Features im Überblick
Was wir bisher von FIFA 15 gesehen haben, gefällt uns sehr gut. EA Sports macht sich die Hardware-Power von PS 4 , XboX One und dem PC zu nutze um damit vor allem grafische Verbesserungen umzusetzen um einer TV-Übertragung nahe zu kommen. Noch flüssiger lassen ein paar Feinheiten das Spiel werden. Super sind die Rasenabnutzung und die neuen Spielermodelle, einen großen spielerischen Sprung werden wir dieses Jahr allerdings vermissen. Anders sieht es in der Technik für PC Spieler aus, diese dürfen sich (dank der verspäteten Einführung der Ignite-Engine) dieses Jahr zu XboX One und PS4 aufschließen.
---
Hier  zeigen wir Euch die TOP 10 der besten Spieler nach Gesamtstärke: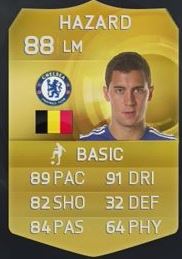 Eden Hazard FC Chelsea (England)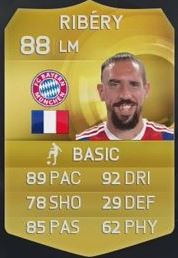 Franck Ribèry Bayern München (Germany)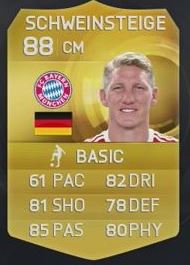 Bastian Schweinsteiger
Bayern München (Germany)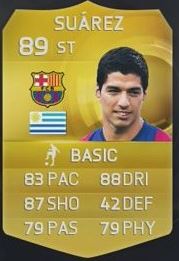 Luis Suàrez FC Barcelona (Spanien)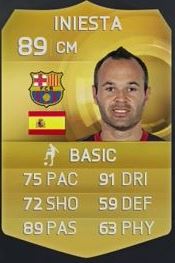 Andrès Iniesta FC Barcelona Spanien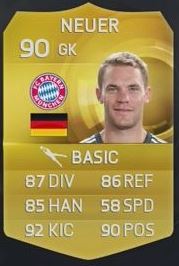 Manuel Neuer
Manchaster United (England)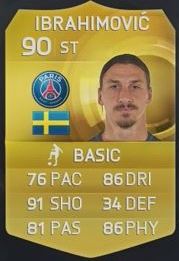 Zatan Ibrahimovi`c Paris Saint Germain (Frankreich)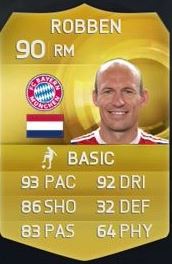 Arjen Robben
Bayern München (Germany)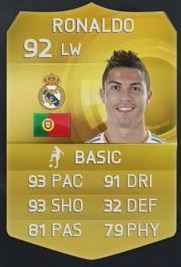 Cristiano Rolando
Real Madrid (Spanien)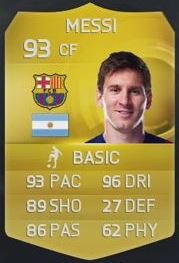 Lionel Messi
FC Barcelona (Spanien)
---
Und hier gibt es ganz exklusiv ein FIFA 15 FREE CD KEY GEWINNSPIEL zu gewinnen. Wenn Ihr bis zum Ende durchspielt gibt es sogar noch einen 1.000 Punkte Coupon für unser Reward Programm.
Teilen & Punkte sammeln, könnt Ihr hier, wenn Ihr diesen Deal mit Euren Freunden teilt, erhaltet Ihr 300 zusätzliche Reward Punkte. Und für die, welche es noch nicht wissen, könnt Ihr mit Euren Reward Punkten FREE CD KEYS gewinnen. Schaut einfach mal in unser Reward Programm und sucht Euch schon einmal ein tolles Game aus unserem Reward Katalog aus. Zusätzlich gibt es täglich auch ein Reward Gewinnspiel auf unseren Social Media Seiten, womit Ihr viele Punkte gewinnen könnt.