Far Cry 5 Video Features Spiele geniales Durcheinander!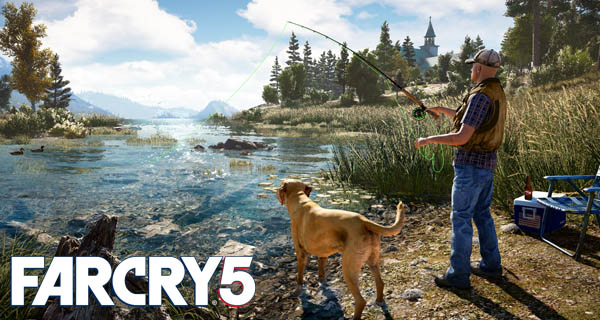 ---
Ubisoft hat ein neues Far Cry 5-Video veröffentlicht, welches auf seinem Twitter-Account ankündigt wurde. Der Tweet sagt: "Das Chaos von Far Cry 5 in aller Kürze."
---
---
The mayhem of Far Cry 5 in a nut shell! Catch the full video here >> https://t.co/hAsEMDylEQ || pic.twitter.com/Sf1QNSn3di

— Ubisoft (@Ubisoft) January 3, 2018
Es gibt dann einen Link zu dem vollständigen Video, welches ungefähr 4 Minuten lang darüber informiert, was die Spieler im Spiel erwarten können.
Es zeigt Explosionen, verrücktes Fahren, Schießen, jemanden auf den Kopf schlagen und vieles mehr. Du kannst auch die verschiedenen Möglichkeiten sehen, wie du im Spiel reisen kannst. Es gibt dir auch Hinweise auf Erforschungen und Charaktere, die du beachten solltest.
Der Draufgänger der 70er Jahre, Clutch Nixon, hat eine Gedenktafel und du wirst auch die Möglichkeit haben, seine Rallye in Brand zu versetzen.
"Einige der besten Momente kommen von der Unvorhersehbarkeit der Welt selbst.", Sagte der Erzähler des Spiels. Du wirst dann den Kultisten und wilden Tieren vorgestellt, die im Spiel zu sehen sind.
Der Kult schikaniert die Menschen in Holland Valley und sie wehren sich schließlich. Wenn du den Bürgern hilfst, füllst du einen "Widerstandsmesser" auf, der es dem Kult ermöglicht, seine Pläne zu verbessern und deine Missionen ein bisschen härter zu machen. Es gibt so viel mehr, was das Video als " guns for hire' " vorstellt. Du aknnst das ganze Video unten sehen:
---
Far Cry 5 startet am 27. März 2018 und ist dann für den PC, die PlayStation 4 und Xbox One erhältlich.
---