F1 2015 CD Key | Let´s buy it!
Die  Formel 1 bekommt vom Spielehersteller Codemaster ein wenig Würze verpasst und die Zocker dadurch mit F1 2015, das "bisher aktuellste Formel-1-Videospiel aller Zeiten". Hier hast du den Saisonverlauf nun selber in der Hand. Am 10. Juli ist es dann so weit, da erscheint das Game für PC, PS4 und Xbox.
Codemaster verspricht nicht nur das ultimative Formel-1-Erlebnis, sondern hat alles dafür getan, dieses Versprechen auch einzuhalten. Eine brandneue Spiel-Engine gibt den Spielern nie dagewesene Detailtreue. Dadurch entsteht ein natürliches, authentisches Fahrverhalten, das sich an der Fahrphysik orientiert.
Da F1 2015 mitten im aktuellen Rennkalender veröffentlicht wird und es laut Codemaster kostenlose Online-Updates geben wird, mit deren Hilfe das Game ständig auf dem neuesten Stand gehalten wird, soll es das aktuellste Formel-1-Videospiel aller Zeiten sein.
Wir werden es definitiv ausprobieren!
Es kann im Meisterschaftsmodus, im Pro-Season-Modus, in den Online-Trainingssessions sowie im Online-Multiplayer-Modus gezockt werden. Dank seiner Lizenz stehen die offiziellen Teams sowie alle Fahrer der aktuellen Saison zur Verfügung.
---
Systemanforderungen:
Minimal:
Betriebssystem: Windows 7 64 bit oder Windows 8 64 bit
Prozessor: Intel Core 2 Quad @ 3.0GHz oder AMD Phenom II X4 @ 3.2GHz
Speicher: 4 GB RAM
Grafikkarte: Intel Iris der 4. Generation, AMD HD 5770 oder NVIDIA GTS450
DirectX: Version 11
Netzwerk: Breitbandverbindung
Festplatte: 20 GB
Empfohlen:
Betriebssystem: Windows 7 64 bit oder Windows 8 64 bit
Prozessor: Intel Core i7 4770 oder AMD FX 9370
Speicher: 8 GB RAM
Grafikkarte: Intel Iris Pro der 5. Generation, AMD R9 290 oder Nvidia GTX970
DirectX: Version 11
Netzwerk: Breitbandverbindung
Festplatte: 20 GB
Hier gibt es eine kurze Anleitung, wie ihr einen  F1 2015 Key  mit unserem Service-Preisvergleich kaufen könnt.
Auf unserer Website www.keyforsteam.de findet ihr eine der größten Online-CD-Key Sammlung der Welt sowie die aktuellen Preise, zu denen sie angeboten werden. Mit dem Kauf von F1 2015  im digitalen Download-Format, spart ihr erheblich Geld ein.  Durch den digitalen Transfer werden Druck- und Versandkosten gespart, was sich natürlich auf den Preis auswirkt.
Hier geht es zum Shop und der F1 2015 Preisvergleichsseite:
[sws_button class="" size="sws_btn_large" align="sws_btn_align_center" href="https://www.keyforsteam.de/f1-2015-key-kaufen-preisvergleich/" target="_blank" label="F1 2015 | Check den Deal" template="sws_btn_apple" textcolor="#ffcc33″ bgcolor="#ffcc33″ bgcolorhover="#ffcc33″ glow="sws_btn_glow_blue"] [/sws_button]
Von hier aus ist alles, was ihr tun müsst, ein Geschäft/Verkäufer auswählen. Sucht euch einen Shop nach dem Preis aus oder mit einer Bonus Version, evtl. auch einen, mit dem ihr schon gute Erfahrung gemacht habt, oder der von anderen Usern eine gute Bewertung bekommen hat. All das, findet ihr auf unserer Keyforsteam Seite. Achtet aber auf jeden Fall darauf, dass ihr die Sprache versteht. Klickt auf die Schaltfläche JETZT EINKAUFEN. Ihr werdet dann auf die Website eures  ausgewählten Anbieters umgeleitet, dort ist  alles was ihr  tun müsst, den Artikel in euren Einkaufswagen legen  und zur Kasse gehen.  Dann geht es zur Zahlung.
---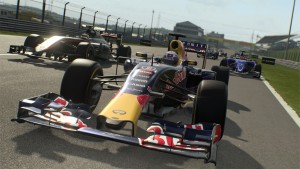 HINWEIS:
Einige Geschäfte können euch bitten, ein Konto auf der Website zu erstellen. Falls ihr noch keins habt.
Zahlarten unterscheiden sich von einem Geschäft zum anderen. Bitte überprüft zuerst  eure gewählte Zahlungsmethode – dann tätigt bitte erst den Kauf. Keyforsteam.de übernimmt keine Haftung für die Erstattungen oder Gebühren, falls ihr euren Kauf stornieren möchtet. Wir bieten euch den Service des Preisvergleichs an und sind nicht die Verkäufer!
Überprüft die angegebenen Lieferbedingungen und üblichen Lieferzeiten und die Angaben des Verkäufers. Zum Beispiel:  Sprache / Region / Ausgabe. Alle Informationen und die Beschreibung sind auf der Website der Anbieter leicht zugänglich.
Jeder Verkäufer hat seine eigene Zeit die er für die Lieferung braucht. Einige Geschäfte liefern sofort nach dem Kauf (Kinguin, G2A usw.), während andere eine längere Zeit benötigen (zB: Cdkeypascher). Berücksichtigt bitte auch, dass Vorbestellungen nur wenige Tage vor dem Erscheinungsdatum des Spiels möglich sind.  Also bitte keine Panik :).
Falls ihr einen Fehler beim Kauf gemacht habt, kontaktiert bitte direkt den Shop und falls sie euch widererwartend nicht helfen können, könnt ihr auch uns direkt anschreiben: contact@keyforsteam.de
Es kann vorkommen, dass eure Identität überprüft wird, falls es euer erster Kauf ist. Dies wird nur für Sicherheitsmaßnahmen durchgeführt, so dass ihr keine Panik bekommen müsst. Es kann ein Foto sein mit dem Personalausweis – oder Ähnliches. Ihr könnt die Zahlen auf eurer Karte verstecken, oder jede Information, die ihr nicht preisgeben möchtet.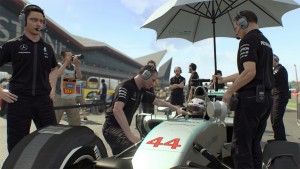 Russische CD Keys:
Einige Geschäfte können russische Versionen von F1 2015 verkaufen. Diese CD-Keys können Einschränkungen in Sprache und Region haben, bitte seid damit vorsichtig!  Wenn ihr die Vorteile der russischen CD-Keys nutzen möchtet, benötigt ihr eine VPN, um es zu aktivieren. Ihr bekommt von dem Kunden-Support eures gewählten Geschäfts volle Anweisungen, wie ihr die russische Version des Spiels via VPN aktivieren könnt.
Wir hoffen, dass wir euch weiterhelfen und euch beim Kauf von "F1 2015" unterstützen konnten.
---
SPREAD THE WORD TO YOUR FRIENDS AND EARN POINTS!
[mycred_share_this href="facebook"]Facebook Share[/mycred_share_this] • [mycred_share_this href="google"]Google Share[/mycred_share_this] • [mycred_share_this href="twitter"]Twitter Share[/mycred_share_this]