Einführung von Chloe und Rachel In Life Is Strange Before the Storm Video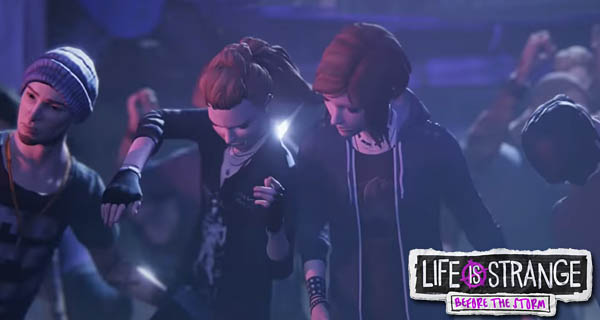 ---
Deck Nine's Entwicklung Team veröffentlichte ein vier Minuten Life is Strange Before the Storm Video. Das Video spricht vor allem über die Beziehung von Chloe und Rachel so wie sie als Personen sind.
---
---
"Die Menschen sind von Natur aus komplex. Dies war eines unserer Leitprinzipien in Life is Strange und Life is Strange Before the Storm. Die Idee erstreckt sich über den Protagonisten unseres Spiels hinaus, um alle Charaktere in die Welt zu integrieren, die wir bauen, aber vor allem für Chole und Rachel. "
Du wirst  sehen, wie Ashly Burch, Schreibberaterin des Spiels über Chloe spricht. Zak Garris der Schriftsteller des Spiels ist auch im Video zu sehen. Auch eine Einführung in Rhianna Devries, der Stimmschauspieler von Chloe Price, wird im Video gemacht. "Ich denke, dass Chloe ein unwiderstehlicher Charakter ist, weil sie ziemlich verwundet ist und in vielerlei Hinsicht hat sie eine Menge Dinge durchgemacht", sagte Burch. "[Chloe] hat diesen bösen Witz, den sie benutzt, um andere zu entfremden, um die Menschen in Schach zu halten", sagte Garris.
"Rachel Amber hat eine Macht und Charisma und eine Bedeutung für Chloe, die … unglaublich ist", fuhr Garris fort. "Wir wissen nicht mit Sicherheit, dass es rein gut ist, was wir mit der Geschichte von Before the Storm aber hoffen ist, diese Frage zu beantworten, dabei kann es erstaunlich sein, eine Person zu treffen, die diese Macht hat, die nicht unbedingt eine gute Sache ist, vielleicht weil die Leute Inhärent komplex sind. "
Spieler des Spiels werden tatsächlich diese Entscheidung treffen, ob Rachel einen großen Einfluss auf Chloe haben wird. Rachel könnte Chloes Held sein oder vielleicht auch nicht, und die Spieler können dies für sich entscheiden.
Schau dir das ganze Video von Life is Strange: Before the Storm | Chloe und Rachel unten an:
---
Die erste Episode von Life is Strange Before the Storm erscheint am 31. August 2017. Das Spiel ist für den PC (Steam), die PlayStation 4 und Xbox One erhältlich.
---